Barcelona 2-2 Chelsea: Three Short Observations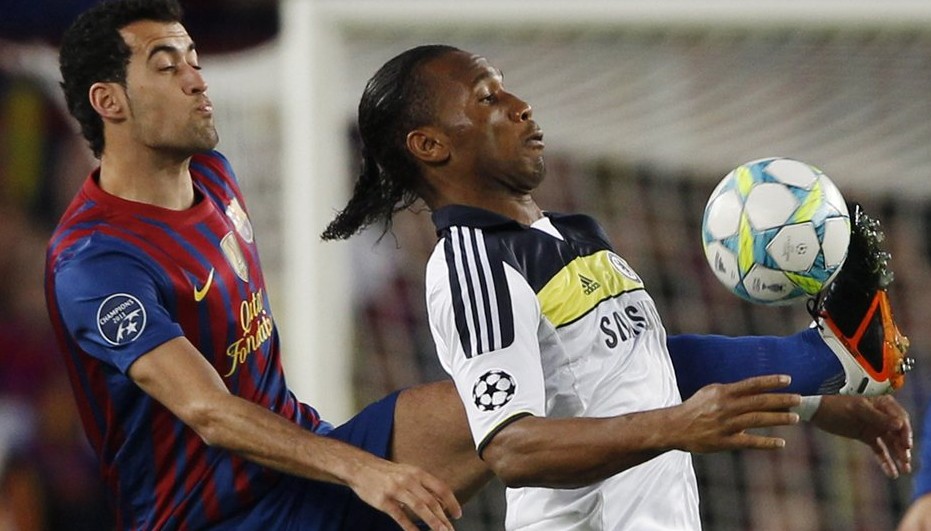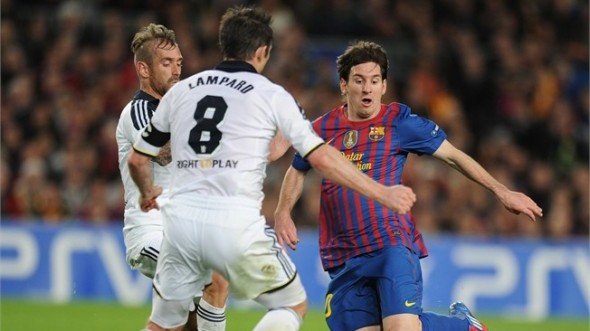 GETTY IMAGES
Chelsea's Organisation
The two goals scored by Barcelona last night both occured when Chelsea lost their shape, enabling Pep Guardiola's side to exploit an otherwise solid defensive system.
The opening strikel, scored by Sergio Busquets, came following a corner for the home side, which Chelsea had initially cleared. Roberto di Matteo will no doubt be frustrated at the lack of discipline shown by a number of Chelsea players who rushed out to close down Dani Alves around thirty yards out, enabling the Brazilian to slip to ball out wide to Isaac Cuenca who was then in behind Chelsea.
Barcelona's second goal came following an attacking move from the visiting side. Chelsea failed to retreat quickly enough and tried to press too high. Once Lionel Messi received the ball and broke through the midfield, he was able to run directly at the back four before playing in Andres Iniesta for the goal.
Two moments in the game when Chelsea lost their organisation temporarily, and were punished. However, it also demonstrated how difficult Barcelona were finding it to break down the Chelsea defence.
With a mass of bodies, Chelsea prevented Barcelona from going around them and forced the Catalans to attempt to play through them.
Why won't Barcelona shoot?
As it says on the tin. Barcelona very seldom shoot from about 25 yards, prefering to continue passing to create an opening. But when that opening does not arrive they need to shoot from distance more often. Javier Mascherano had two shots from outside the penalty area and Messi also shot from the edge of the area which struck the post after a slight touch from Cech, however these were most definitely the exceptions.
Why does nobody want to shoot? This was an area that I had assumed Cesc Fabregas would help resolve following his arrival from Arsenal. As the most attacking of the midfielders at the Gunners, Fabregas frequently shot at goal in and around the area.
When he joined Barcelona, Fabregas was criticised by some of the coaches for his direct style and there was talk of him bringing "anarchy" to the team due to his English "indiscipline". Perhaps Barcelona could have used some of that anarchy last night.
Where is the Plan B?
In the second half especially (although somewhat understandable given that they were only playing with 10 men), Chelsea were camped around their own penalty area. Barcelona had 82% possesion yet could not break them down. Does that sound familiar? Have the lessons from Inter not been learned? Is there no Plan B?
True, Barcelona were only a refereeing decision away from knocking Inter out two seasons ago (Bojan somewhat unfairly penalised for handball before he scored) but the similarities between both games in terms of Barcelona being faced by a wall and unable to break it down were abundantly clear.
There will be countless arguments now over why Barcelona need a Plan B. In typical tabloid fashion this will invlove the big target man such as Fernando Llorente. A player of Llorente's class may well add something to this Barcelona team but now is not the time for the club to panic.
Let's place it in context. Chelsea had four shots on target in 180 minutes of football and scored three times. That is quite remarkable. Over both games, Barcelona had 47 attempts at goal to Chelsea's 11.
Do Barcelona actually need to change anything? Surely the statistics prove who the better team is?
However, in cliched football parlance, at the end of the day it is the result that matters.
Or is it? The great Johan Cruyff once said: "There is no greater prize than being acclaimed for your style", and that is why Barcelona cannot and must not deviate from their current methods. They must remain true to the style of football installed by the Dutch legend and refined and improved under Pep Guardiola.
When questioned after the game about what he would tell a child who has cried for Barcelona for the first time after the exit to Chelsea, Guardiola calmly responded: "Welcome to the club. You will cry more times"
Follow @icentrocampista