Guardiola bows out after outwitting his mentor – Tactical Analysis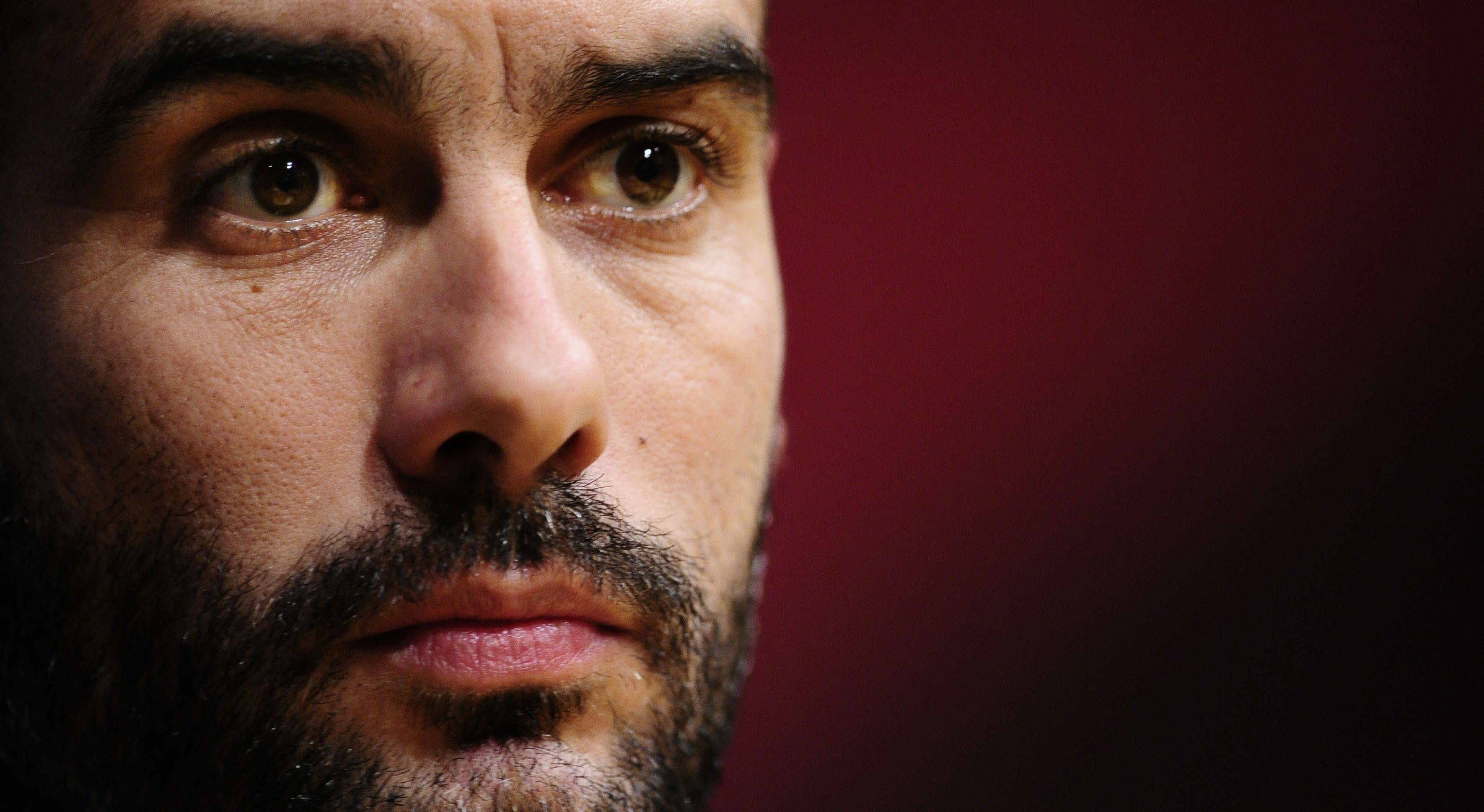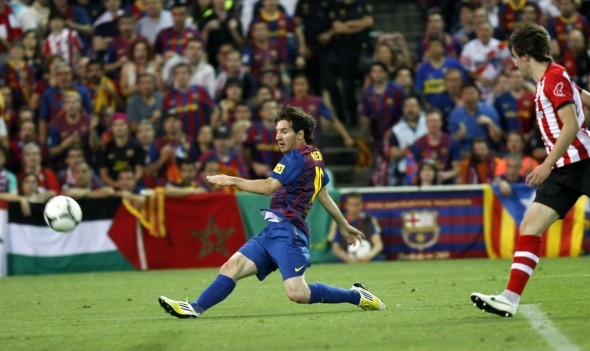 REUTERS/Joseba Etxaburu
And so, in his 247th game in charge, Guardiola secured his 179th win as manager of Barcelona. In doing so, Barcelona won the 110th final of the Copa del Rey and collected their 14th trophy in four remarkable seasons under the stewrdship of Guardiola.
The Copa del Rey final between Atheltic Bilbao and Barcelona lived up to the hype surrounding the game with a thrilling, if somewhat one sided at times, game which was ultimately over after the first 30 minutes.
Barcelona claimed their 26th win in the competition whilst Athletic remain stuck on 23 wins. The wiat for a trophy continues and will enter it's 29th year in the new season. Opportunities missed in this game and the recnt Euroap League final against Atletico.
As Sid Lowe stated prior to the game, the Copa final was the culmination of a journey for Guardiola. From his meeting with Bielsa which inspired him to become a manager, he now faced Bielsa in his final game. And beat him.
Starting Line Ups
In Guardiola's last game in charge, the starting eleven had to contend with a couple of injuries. The most notable omission from the Barcelona team line was of course, that of Puyol, sidelined following an operation on his knee. Pique was the replacement here. Alves failed to recover form injury and so Martin Montoya started at right back. Pinto was in goal as is normal in Copa del Rey games. Up front, Pedro and Sanchez supported Messi from the flanks.
The Athletic line up contained two notable omissions. Iturraspe and Ander Herrara both overlooked due to illness although Herrara made the bench. The neccessitated a minor reshuffle of personnel with Ekiza and Amorebieta forming the central defence allowing Martinez to push into midfield.
Further forward, Ibai Gomez took the left wing berth with Muniain adopting a more central position from the outset. Ibai offers a more vertical approach on the left than Muniain who tends to drift laterally. Despite the changes in personnel, it initially appeared that Athletic would utilise the same 4-3-3 system which has been their mainstay since early October as outlined here.
However, they altered this to form more of a 4-2-3-1 with Muniain in a much more advnaced position and the wingers slightly more served than normal. As the game unfolded, it seemed that Bielsa was preoccupied with denying Messi space to the extent that the remainder of the team's structure suffered. This will be examined in the themes below.
Pressing
The game started at a frantic pace with both sides pressing aggressively. Twice in the opening five minutes, Athletic pressed Pinto and twice this resulted in them securing possession higher up the pitch as Pinto failed to find team mates with his clearances.
It is well known that Pinto is not as accompolished as Valdes with his distribution yet Athletic did not grasp this opportunity as the match progressed. Their pressing was muted. Llorente would attempt to split the centre backs as normal but De Marcos was deeper in midfield alongside Martinez and they offered no support to Llorente. Ibai and Susaeta were isolated on the flanks.
Pressing in such a half hearted fashion allowed Barcelona to pass their way around Athletic. Was this a delibertae tactic by Bielsa? This was the 63rd game of the season for Athletic and their first choice players have all played more than 50 times. Markel Susaeta has played in every game. Was this a case of one step too far for them?
Barcelona, by way of contrast, pressed in a coordinated fashion early on and the mood was set for the remainder of the game as a consequence. When Barcelona's pressing dropped off, the Athletic players continued to react in the same fashion as if they were being pressed. Used to being pressed quickly and simply clearing the ball, despite now having slightly more time in possession, the same reaction occurs. Amorebieta's poor clearance prior to the second goal being the perfect illustration of this.
The pressing of Barcelona was reminiscent of their early success under Guardiola. Intensive pressing around the pitch with the front players working hard to close down opposition defenders quickly.
Athletic Loose vs Barcelona Compact
Athletic were extremely stretched in the first half with large spaces between the lines which Barcelona continually exploited especially Xavi and Iniesta. Yet it was not just the Barcelona midfield duo who were at their imperious best. Montoya started high and regularly forced Ibai Gomez, a very direct player, onto the back foot.
A central tenant of Athletic's play this season as been the quick combinations between two or three players near the opponents penalty area with the full backs, particularly Iraola, pushing on. Yet here, neither Iraola or Aurtenxte were seen in the Barcelona half of the pitch during the opening 30 minutes. There were no combinations due to Barcelona pressing.
Athletic were open with too much space between players. There were few combinations and each pass became difficult to achieve given the distance between the players.
This was rectified somewhat after the half time break as Athletic switched to a more structured 4-5-1 with coherent pressing. They quickly regained they shape too when required. The damge however, had already been done.
Amorebieta
The Venezuelan International, who endured a torrid eveing against Falcao in the Europa League Final, had a similar experience against Barcelona.
From the outset, Amoebieta appeared to be man marking Messi, often following him around the pitch but on some occasions letting him go free. Amorebieta followed Messi to the halfay line in the 1st minute with Barcelona exploiting the resulting space to create an opportunity.
The decision to employ a tall, physical centre half in a man marking role on Messi was wrong. A more nimble, mobile player should have been utilised.
Amorebieta's misplaced clearance in the 19th minute, despite being under no immediate pressure, led to Barcelona's seconde goal.
Amorebieta was dragged down the pitch by Messi vacating space which Xavi moved into during the first half. Xavi provide the assist for the 3rd Barcelona goal, laying the ball off to Pedro on the edge of the Athletic penalty area. When Amorebieta followed Messi, Athletic required to reshuffle to compesate. They achieved this by tucking their fullbacks in to provide a narrow three.
This in turn meant the full backs were deep and unable to suport the wingers. The end result of this was that Athletic struggled to get higher up the pitch. The player who should have been used to man mark Messi was Iturraspe.
The Midfield Battle
With Martinez and De Marcos in midfield facing up against Iniesta and Xavi, the midfield battle seemed perfectly poised. Bacelona however consistently had better options in this area due to their movement against a somewhat static Athletic.
With Athletic not pressing coherently as outlined above, Pique and Mascherano were faced only by Llorente. Both are comfortable in possession and were happy to take on Llorente and step into midfield. As soon as Llorente was passed, either Martinez or De Marcos had a decision to make. Challenge the man in possession or stay with their direct opponent. There was no consistent strategy here. When Athletic closed down the man in possession, Xavi or Iniesta would make forward runs.
Athletic were almost very linear with clear space between the defensive and midfield lines. Exactly the area which Iturraspe would have occupied had he been fit. However, with Muniain playing higher up, Martinez was forced to stay alongside De Marcos to provdie support. The introduction of Herrara at half time provided more composure to the Athletic midfield and assisted their ball retention. The direct nature of their play in the first half was tempered with a little more guile.
Conclusions
A tremendous performance from Barcelona provided Guardiola with the ideal send off – his 14th trophy as manager in just 4 seasons. A sensational achievement and one which is unlikely to replicated for some considerable time, if at all. A performance of quality in possesion matched by hunger without possession was simply too much for Athletic.
For Athletic, a crucial period is almost upon them. With an average age of just 24 years old, the potential within the squad to build and develop is consdierable. Whether the squad remains intact is the first issue. Intertwined with this is whether Bielsa continues with the project at Athletic remains to be seen.
_______________________
For more tactical observations on La Liga and la Selección  visit the excellent Chalk On The Boots
Follow @icentrocampista