Strange Stats and Fantastic Facts from La Liga 2011/12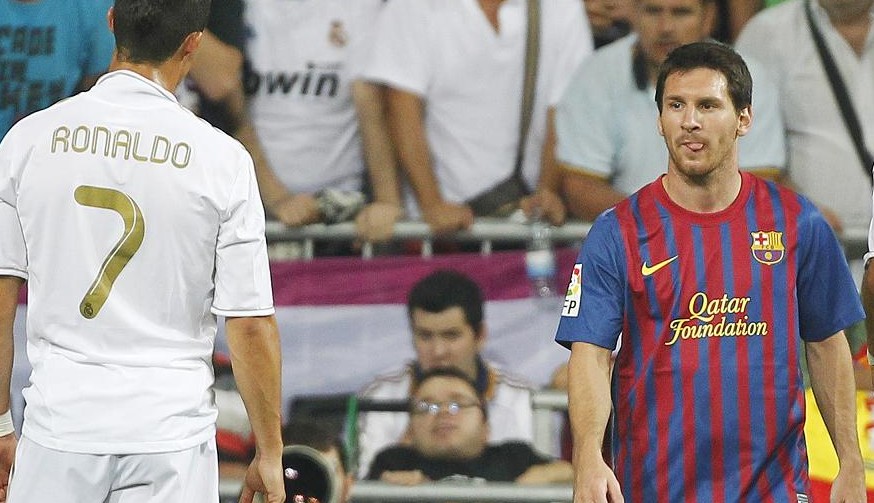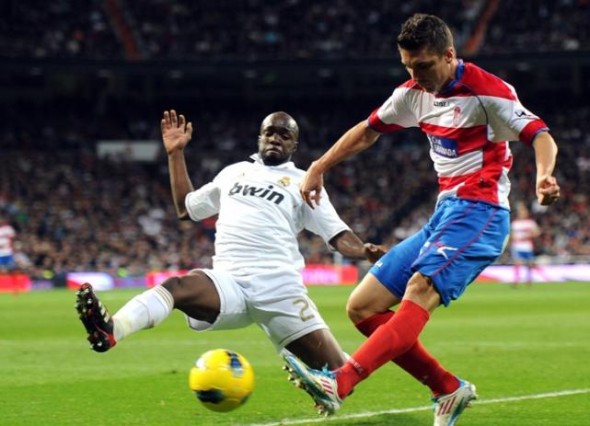 EFE
Another year of La Liga football has now finished leaving us with plenty to talk about and endless statistics to analyse. This week we take a look at some of the most curious, interesting and incredible facts from the 2011/12 league in Spanish football.
1000 goals and Lionel Messi
They were a total of a 1050 goals in La Liga this season, or specifically the rest of the league scored exactly 1000 goals while Lionel Messi scored 50. There were 490 goals in the first half of the campaign, with 560 coming after  the winter break.
22% of those goals came from either Barcelona or Real Madrid who, as has been well documented, shattered all goal scoring records this season.
One of the most curious goal statistics this year  was that of Real Sociedad, who managed to  go through the whole season without scoring a single goal from the penalty spot.  Of the 80 penalties scored in La Liga, 12 were converted by Madrid and 10 by Barça.
Málaga qualified for the Uefa Champions League after finishing fourth, despite having a fairly unimpressive goal difference of +1. The Andaluz side scored 54 goals and conceded 53 but still managed to be the fourth-best side in Spain. Make of that what you will.
Rayo Vallecano meanwhile, avoided relegation with the last goal of the season, despite shipping in 20 more goals than Villarreal who were relegated.
Real Madrid had three players with 20+ goals, while only four other team had two players who scored more than 10 times; Barcelona, Sevilla, Real Sociedad and Rayo.
Just leave me alone
As mentioned in a previous article, there was an interesting connection in La Liga between the amount of work done by a goalkeeper and the success of his team.
Barcelona lead the league in clean sheets with 19 despite (or thanks to) making only 67 saves, Atlético were second best in clean sheets and third worst in saves, while Real Madrid were third best in clean sheets and second worst in saves.
Racing and Sporting were the two teams that made more saves but finished in the two bottom spots in the league. Sporting only kept four clean sheets and was one of only four teams who didn't keep at least 10 clean sheets this season.
Strange and curious individual and team facts
Racing didn't win a single game in the second half of the season. Actually they didn't collect all three points in any of their last 20 games.
Zaragoza goalkeeper Roberto was the only La Liga player who played every minute this season, while  Santi Cazorla was the only outfield player to start every game.
Guilherme Siqueira led Granada in goals with six, despite being a defender. The left back and Kalu Uche from Espanyol were the top scorers from teams with the fewest amount of goals.
Arribas from Rayo led La Liga in yellow cards with 17. However, he never picked up a red card.
With 87 fouls, Gabi led the league in fouls for a second straight year. Last season he accomplished this with Zaragoza.
Dani Benítez finished the season without scoring, despite having 67 shots.
Messi, Carlos Vela and Raúl García were the only three players who led their teams in both goals and assists.
Despite shooting at goal 70 times, Marco Ruben still managed to commit more fouls than shots, with 76; he was the only striker to do this in La Liga.
Lionel Messi had almost a perfect season and was only one assist away from topping both the assists and goals charts in La Liga. He had 202 shots, 100 on target, and scored 50 goals.
______________________
For more statistical analysis of Spanish football, follow Javier J. Hernández on Twitter @javierjotah
Follow @icentrocampista