The Great Escape – Zaragoza on the verge of a miraculous salvation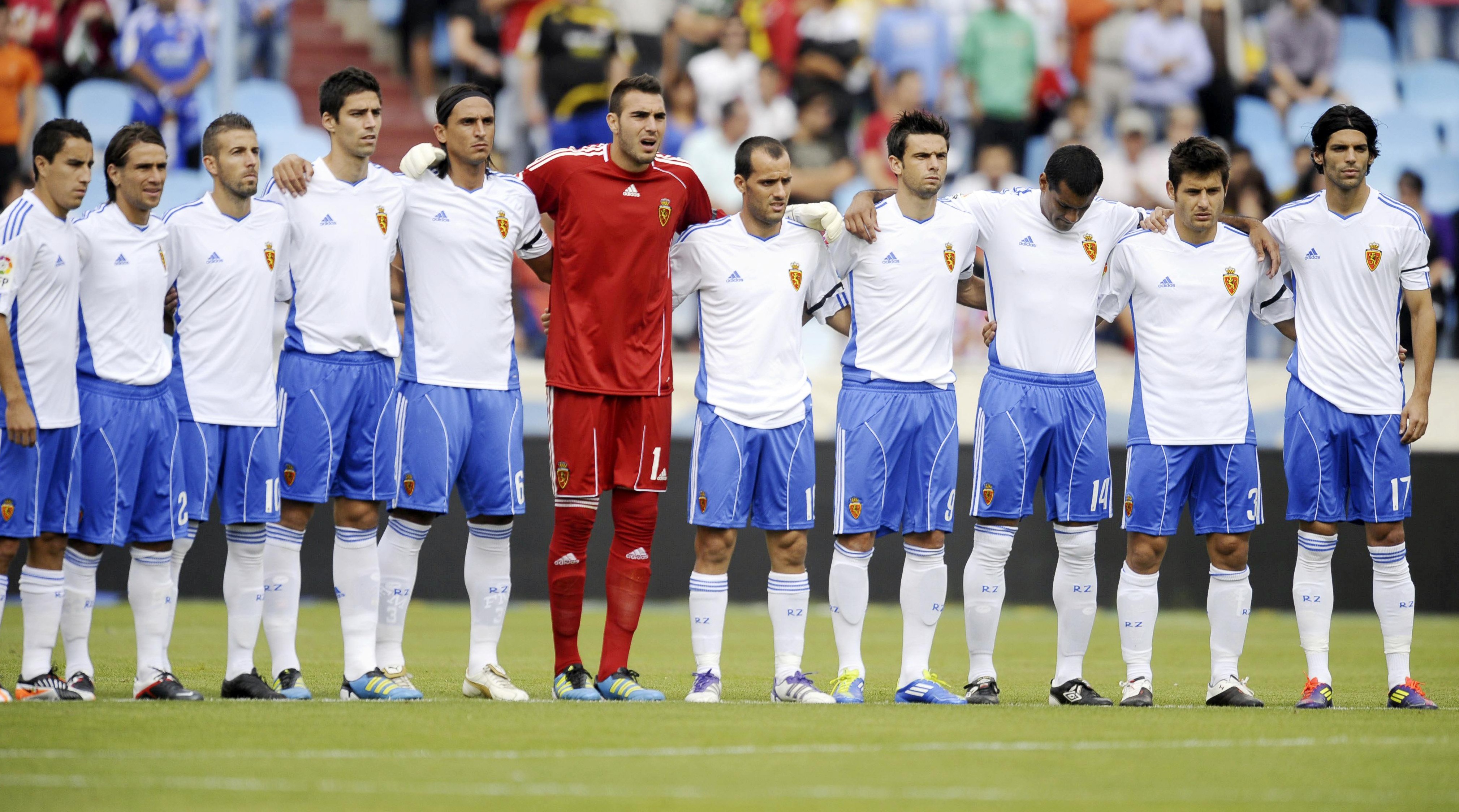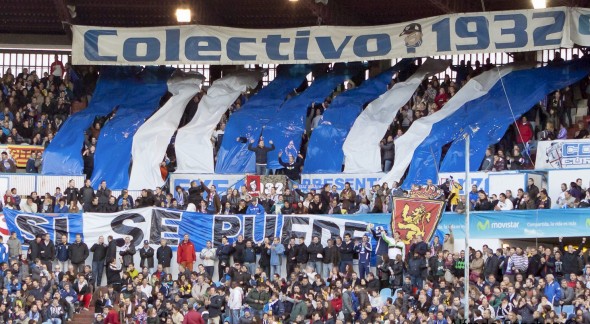 By 10pm local time on Sunday night, Real Zaragoza supporters will finally know in which division their club will be playing its football next season. That it has taken until the last weekend of the season for their fate to be decided is nothing short of remarkable, given that they have spent 27 of the 37 weeks of fixtures in the bottom three, and were eight points adrift of safety as little as a month ago.
Indeed victory at Getafe would break the record for the most points accumulated by any Zaragoza side in the second half of a league campaign. To put it into perspective, the 31 points which they will have accumulated if they win in the Coliseum would be the same as Levante managed in the first half of the season-and at that stage they were fourth in the league.
The build up to the game has been even more frenetic and loaded with subterfuge than the last time 'los maños' found themselves in this position, which unfortunately was less than twelve months ago. The week began with vilified owner Agapito Iglesias on national radio, denying accusations made by Granada president Quique Pina that a positive result from Sunday's encounter had already been 'bought', and promising legal action over the allegations.
After weeks in the shadows, the man whom most supporters would love to end his association with the club has assumed centre stage, although even his most ardent critics would have found it difficult to find fault with his next move. Amidst widespread condemnation of ticket prices ranging from 60 to 100 euros, a thoroughly distasteful but perfectly legal piece of profiteering by Getafe president Angel Torres, Iglesias announced that 4,000 tickets would be distributed via a lottery amongst season ticket holders, and that the lucky winners would pay just 30 euros for their ticket.
Some would argue that it was the very least that the owner should do, given that one of the explanations proffered for the exorbitant increase was to recoup some of the money still owed by Iglesias to Torres for the transfer of Ikechukwu Uche in the summer of 2009. However the fact remains that this gesture has guaranteed a huge turnout of visiting supporters who will undoubtedly outnumber the home support, something which initially had seemed very unlikely when word began to spread of the cost of watching the game in the flesh.
Still better news was to follow as the week progressed, with the club coming out of administration and thus moving a little further away from the possibility of liquidation. The fact that failure to pay any of the debt instalments due over the next eight years (which will be increased to twelve should relegation occur at any stage) could lead to almost instant dissolution is a worry to many fans, given Iglesias' track record of doing everything he can to avoid paying his bills. However it does hint at a degree of stability which has been alarmingly absent for much of this campaign. Needless to say this will come as little comfort to all those creditors who have now had to agree to wait a while longer for their money, before then having to settle for considerably less than they are owed.
And so the stage is set for a miraculous escape, with Iglesias unsurprisingly announcing that he will be there in person to witness the encounter – something which he has not done for nearly six months in La Romareda. Zaragoza's relegation rivals continue to cast doubt over the whole affair, with Rayo president Martin Presa alleging that 'the word going round the footballing world is that Zaragoza are going to win', and Pina declaring himself more than happy to face legal action 'because then the truth will out'.
However all of this matters not a jot to the Zaragoza faithful, who will make the three and a half hour trip regardless to the outskirts of Madrid on Sunday. Some will travel there on 'free' buses provided by the club's official perfume suppliers in exchange for a purchase of their wares, and many more seem likely to travel without tickets just to soak up the atmosphere. Those left behind in the Aragonese capital will have the option of watching the match on a giant screen – as long as they buy a copy of Sunday's 'Heraldo de Aragon', that is.
Sadly Zaragoza fans based in the UK, and indeed those who follow Atletico, Malaga, Sporting, Rayo and Granada, will not be able to use conventional methods to watch their teams attempt to achieve their vastly differing objectives. Sky's decision to show the relatively meaningless clash between Real Madrid and Mallorca has been greeted with dismay by many, but if all else fails, you can rest assured that El Centrocampista's Twitter feed will be working overtime to keep you up to date with all the developments as they unfold.
Follow @icentrocampista