Day of Reckoning – Who is for the drop as La Liga prepares for relegation showdown?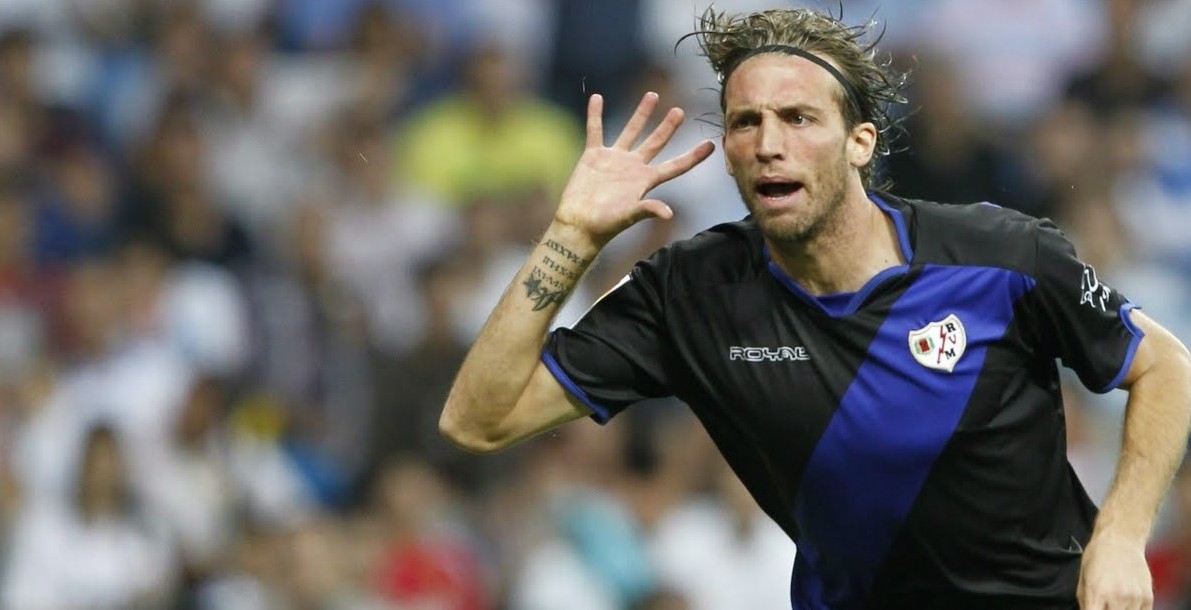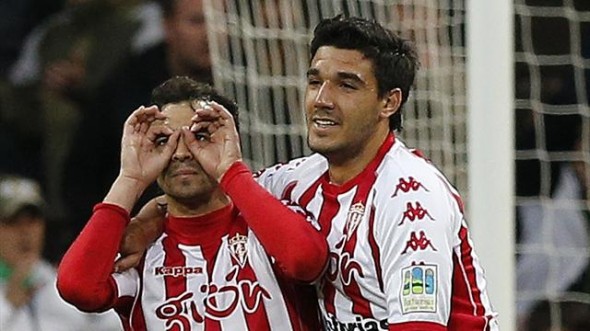 AFP

After another exciting season in Spain's top flight, the final weekend of the La Liga season is finally upon us; with a remarkable five teams still involve in the battle to avoid relegation.
Sunday will hold either heartbreak or ecstasy for all involved in the season finale; two of the teams will be joining the already-departed Racing into La Segunda, while the other three will ensure their place at Spanish football's top table, for another season at least.
By now you probably know the scenario – Granada and Rayo face each other at Vallecas in what could prove a do or die match, while Sporting are the only team that don't control their own destiny. Javier Clemente's team need to win and hope Rayo and Zaragoza both lose.  Villarreal meanwhile, will have a tough challenge at home against newly crown Europe League champion's Atlético, while Zaragoza travel to Getafe with hopes of completing their miraculous turnabout that has seen them pull themselves back from, what seemed an unassailable position.  But who deserves to avoid relegation and why are these five teams in this position in the first place? Let's take a look at their stats.
Granada 42 pts.
Why they are going down?
I could answer this question just by writing Dani Benítez name. The on-loan Udinese winger not only almost hit a referee with a bottle after the last match, receiving a three month ban in the process, but Benítez is also the only player in La Liga to have taken more than 30 shots without scoring a goal. His 67 unsuccessful efforts, prove he has a lack of accuracy with both footballs and bottles this season.
But Benítez is not the only player that struggles in the goal department in this team. Granada have scored just 35 goals in 482 shots, their average of a goal every 13,77 shots is the worst average in the league. And 17,14% of their goals have come from the penalty spot. If there is a reason why Granada deserve to play in Segunda next season, it is their lack of ability when it comes to shooting. They also lead the league in red cards with 10.
Why they are staying up?
If Granada do manage to survive this season, a lot of the credit must go to their productive defence whohave managed to score 11 of the team's 35 goals. Guilherme Siqueira is the only defender in la liga  to lead a team in goals scored (he ties with Ighalo on six) and despite their amount of reds, Granada are the third cleanest team in La Liga regarding fouls, with only 428. Málaga have committed 419 and Barcelona 397. Also, Roberto was without a doubt the best goalkeeper in the first half of the season and his 75,97% of saves is still second best in La Liga.
Villarreal 41 pts.
Why they are going down?
The Yellow Submarine's awful away form is a good a reason as any to warrant their relegation to the second division. Miguel Angel Lotina's men have managed just 13 goals on the road this season, making Villarreal the least potent away side in the league (tied with Granada). They have also come up short in many home games this term, the main reason why they have drawn 10 games at el Madrigal. The individual performances of their players have also been one of the worst in the league, Villarreal are one of four teams who haven't had a player with at least two assists in one game and the only one that hasn't seen a player score two goals in the same match. Only Borja Valero and Marco Ruben have completed one game with both a goal and an assist.
Why they are staying up?
Despite the injuries and inconsistency, Villarreal have managed 10 clean sheets this season – one more may be enough for Lotina's side. The Submarine is also the fourth best team in La Liga when it comes to shooting on target and draws against Real Madrid and Barcelona, perhaps should count double in this league.
Rayo 40 pts.
Why they are going down?
As this is a 'stat' article there is no reason to mention their institutional crisis, the same goes for Zaragoza. Therefore, the best reason why the sie from Vallecas may go down is their weak defence and poor goalkeeping. Rayo's goalkeepers saves on average just 58,2% of their shots – La Liga's average is 69,9%. Jose Ramon Sandoval's side have conceded more goals than any team and are the only ones breaking the 70 barrier at the moment.
Why they are staying up?
If their defence is sending them down, their attacking style is keeping them up. Sandoval's  has the top scoring midfielder in Michu, who has scored a surprising total of 15. Diego Costa has also scored an respectable 10 goals; despite not playing a single minute in the first half of the season. If Villarreal are the fourth best team shooting on target, Rayo are only behind Barcelona and Madrid. Apart from the big two, Rayo are also the only team who have scored and assisted five goals in a single game. Rayo are also the team who have picked up the least amount of red cards (three together with Barcelona).
Zaragoza  40 pts.
Why they are going down?
The appalling display of the maños during the first half of the season is good enough reason to secure them a spot in segunda. Picking up only 12 points in 19 games, Zaragoza failed to win in 14 consecutive matches at one point this season. They also failed to score in 11 of their first 19 matches, scoring just14 goals in those games. Also, for a second straight year Zaragoza are in the top three teams in fouls and are also the club who have taken the fewest amount of shots between the teams fighting to stayed in la Primera.
Why they are staying up?
Apart from an incredible second half where they have picked 38 points, never losing more than two back-to-back games and twice picking at least three straight wins; Zaragoza have also had the advantage of an incredible goalkeeper all season. The only stopper in La Liga who will play every minute, Roberto has had an amazing season saving 142 shots, the second best behind Athletic's Gorka Iraizoz, while also recording nine clean sheets.
Sporting 37 pts.
Why they are going down?
Going from the third best defensive record to the second worst pretty much highlights why Sporting are going down this season. The Asturian side's pitiful four clean sheet this campaign is not only the worst in the league; it is half as many as the second worst. Gijón also lead La Liga in own goals, and in shots on target conceded – more than enough reason to slip back into the Segunda.
Why they are staying up?
Compared to their direct rivals, Sporting have been more than decent in front of goal. In fact only Rayo have scored more goals than Clemente's side. They have scored more goals than Mallorca and Osasuna, and those two might even play in Europe next season. Sporting have also scored 29% of their shots, the eighth best percentage in the league. Only five strikers in La Liga has scored more away goals than David Barral this season, sadly for Gijón however, Barral hasn't played since 11 April.
Follow @icentrocampista