The most disappointing XI in La Liga?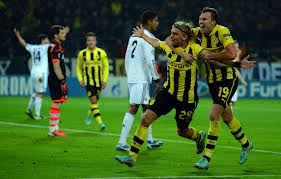 After Barcelona and then Real Madrid were humiliated by their German counterparts this week, many have scrutinised whether or not La Liga is still the best league in Europe.
The way that the Bundesliga teams of Bayern Munich and Borussia Dortmund pretty much destroyed the two giants of Spanish football opened a new topic of discussion, is it La Liga actually that good?
Well, apparently no. The performance of the two biggest teams in Spain, both of whom contribute a major part of La Roja, definitely dented the Spanish aficionado who thought that the Spanish were head and shoulders above the rest in World Football.
Here we started to wonder, if the performance of Barça and Madrid was so disappointing what would it be the most disappointing eleven in Spanish football this season.
With that idea in our head, we crack a list of eleven players; keep in mind that disappointing is not a synonym of bad, to be disappointing there needs to be a level of expectation first.
Javi Varas (Celta): For big part of last season, Varas was one of the best goalkeepers in Spain and everybody still remembers his memorable performance against Barcelona. Well, things haven't been the same at Vigo. Varas has made only two clean sheets in 30 matches (no another GK has made fewer clean sheets with more than 10 games), even his replacement Sergio Álvarez made one in two games.
Mascherano (Barcelona): We actually picked Mascherano for the best XI of La Liga last season.  He made 17 clean sheets of 60 minutes or more last season. This season he only has made three despite starting on 18 matches.
Dani Alves (Barcelona): If Mascherano has been disappointing this season how about his teammate Dani Alves. Barcelona have pass from a defence that made 19 clean sheets to a defence that have made only nine this season and they are fingers to point. Apart from failing on defence, Alves has made five assists contraire to last season 11 and hasn't scored yet, last year he managed two goals.
Ballesteros (Levante): Also in our XI half way through last season (http://www.centrocampista.com/2011/12/la-iga-team-of-the-season/) Ballesteros hasn't been the same this years, missing some games due to injury, he hasn't command his defence like a year ago and already saw more yellow cards despite playing 11 game less.
Jesús Navas (Sevilla): A first ballot in this list of disappointing players, Navas participated in 17 goals last season with Sevilla (12 assists and five goals) this time around four assists and zero goals.
Di Maria (Real Madrid): La Liga's MVP in the first half of last season, Di Maria picked 13 assists by the middle of last year. This season he hasn't even reach a handful with only four assists.
Chori Castro (Sociedad): Last season he was Mallorca's best player with nine assists and six goals. His move to Sociedad was supposed to take his number to a new level surrounded by better teammates. Instead he has failed to be a starter (so far he has started only 10 matches) and has produced only three assists and five goals.
Xabi Alonso (Real Madrid): One reason why Madrid lost La Liga halfway through the season was Alonso's performance. The Basque made nine assists and scored one goal last year. This time around he has only four assists, two in the last two matches.
Barkero (Levante): Barkero was Levante's MVP last season leading them to Europe and one great surprise after playing in Segunda a year before. The former Real Sociedad scored seven goals last season and produced eight assists. This time around he has only made one assist so far and scored only five goals.
Benzema and Higuain (Real Madrid): Hard to separate this duo when we talk about Madrid and it has been a disappointing duo so far this season. Last year they had a direct participation in 57 goals, both assisting seven time and both scoring over 20 goals. This time around they have participate in only 34 goals with Benzema still looking for his 10 goal and Higuaín nine goals away from his total of last season.
Football is a game of opinions,so whether you agree or disagree with our 'Most Dissapointing XI' please let us know your thoughts below!
Follow @icentrocampista