Spain v Ireland sets the stage for Fernando Llorente's moment in the spotlight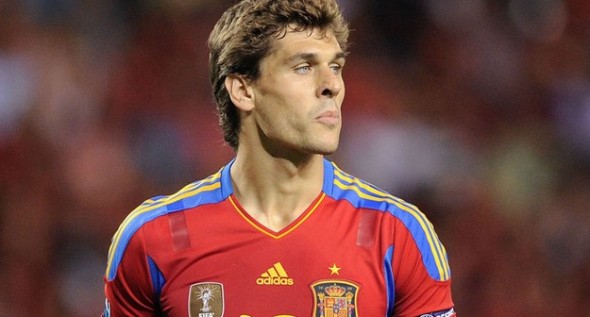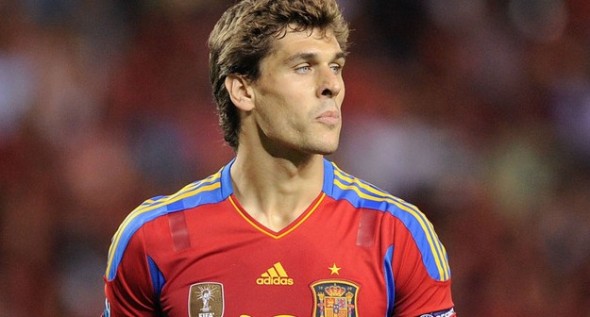 GETTY IMAGES

With the first round of Euro 2012 games over, this summer's tournament is poised perfectly for the neutral, producing an unpredictable variety of results that keep the possibility of group-stage progression wide open for the majority of sides.
As far as Vicente Del Bosque's Spain are concerned, it's hard to draw any real conclusions on what exactly opening with a draw means for the champions. Italy were, as I stressed here, more than capable of matching the Spanish, with Cesare Prandelli the clear winner of a tactical battle laced with surprises before a ball was even kicked. Facing Italy was always going to be Spain's most difficult tie of their group, and a point is certainly a better result than dropping three, as was the case against Switzerland in Spain's opening tie of the 2010 World Cup, lest we forget.
Elsewhere, the other game of the group simultaneously confirmed one suspicion and dispelled another. Croatia were, as was suggested, an attack-focused outfit that showed glimpses of vulnerability at the back. Del Bosque will be happy to face the Croats in Spain's final game of the group, given that his opponents look unlikely to attempt to stifle the Spanish attack, and should produce the space necessary for the champions to hurt them.
On the other hand, Giovanni Trapattoni's Ireland were the polar opposite of what we all expected from a side under the Italian's tutelage. Ireland looked completely unprepared to deal with Croatia's style, opting to wait for their opponents to come onto them instead of defending their flanks, a tactic that proved disastrous. The Irish also looked particularly susceptible from set-pieces.
As Michael Cox of Zonal Marking pointed out here (in far more detail than I shall attempt to in this piece), Ireland suffered from Croatia's more straight-forward, direct approach, and look ill-prepared to deal with attacks that often relied on sheer muscle and power instead of intricate passing in the final third. To simplify, Ireland's attempts to congest were of little use against the Croatian battering-ram.
Had Ireland set out this way against a side with less of a clear focal point in attack, such as Spain, their tactic may just have worked. Against Italy, what became clear was that, for the majority of the game, Spain's false nine (be that Fabregas or Silva) failed to create space for secondary runs into the box. Opening up opportunities for team-mates is a vital facet of the false nine role, and a reminder of the occasions in which Fabregas has attempted to play this role for Barcelona in the past and, for the most part, done so to far lesser effect than Lionel Messi.
Indeed, the failure of players like Wayne Rooney, Cesc Fabregas and David Silva to replicate Messi's brilliance in this position shows just how difficult it is. Compare the way Messi brought David Villa or Pedro into the game for Barcelona at their brilliant best in 2010-11 to Fabregas against Italy and the contrast is clear.
For Spain, Ireland's susceptibility from set-plays, as well as their desire to congest rather than disrupt points to an obvious conclusion: field a powerful, mobile and technically gifted centre-forward on Thursday and, barring any minor miracles, the Spaniards should cause serious problems. The perfect person to do that job, I would suggest, is Fernando, but not that one.
Fernando Llorente has been curiously absent from Spain's Euro 2012 buildup, with one possible explanation being that he played through the pain-barrier during Athletic's end of season run. If the Athletic striker is fit enough to make the final squad however he's fit enough to play, and it's perhaps time Vicente Del Bosque listened to a growing, vocal section of the Spanish support and allowed el Rey Leon his moment to shine.
Llorente is, as anyone who has observed his development over the last few seasons will know, powerful, quick, intelligent, technically gifted and, above all, capable of finishing his chances. There will be no better opportunity for Del Bosque to test Llorente in his starting line-up than against an Ireland side that clearly struggles with attackers in this ilk.
Such a decision would perhaps seem cruel to Fernando Torres, but Del Bosque's undying faith in the Chelsea man means he will certainly be given another opportunity to prove his worth in this tournament. Indeed, if starting with Llorente doesn't work, Torres could then be introduced to give the Irish yet another type of player to worry about.
For Alvaro Negredo's part, the Sevilla man's performances in pre-season suggest he isn't a player to lead the line, at least not at this level. With no disrespect to Negredo, I think Del Bosque's decision to bring him to this tournament was an error that could be costly if either Llorente, Torres or, even worse, both, receive an injury. The consensus is that Roberto Soldado missed out due to his poor end of season form, but I have no doubt that the Valencia man is not only a more well rounded player than Negredo, but a far better finisher.
In any case, with the three strikers available to him, Vicente Del Bosque has the luxury of two completely different, top-class strikers at his disposal (and Alvaro Negredo). As far as the Ireland tie is concerned, Fernando Llorente's long overdue opportunity to prove his worth looks to have arrived. The question is, will Vicente Del Bosque allow it to happen?
I don't know the answer, but in an attempt to guess my only worry is that, as Spanish football writer Jimmy Burns recently told me, Vicente Del Bosque tends to be a man for a steady hand rather than a reaction. With the Spain coach opting to field a false nine in La Roja's opening tie, it would be typical of Del Bosque to persevere with his original decision rather than adjust.
While persistence in the face of criticism is a characteristic that all great coaches must posess, I would suggest that, given the multitude of options available to the Spain manager and the clear suitability of Llorente for the Ireland clash in particular, it may well just be time for the wily old fox to swallow his pride and try something different. After all, he wasn't afraid to do so in the opening game by opting to leave all three strikers on the bench, so why not throw yet another curve-ball again and prove us all wrong? It may just work.
Follow @icentrocampista