Vicente del Bosque gets away with his team selection, but big questions remain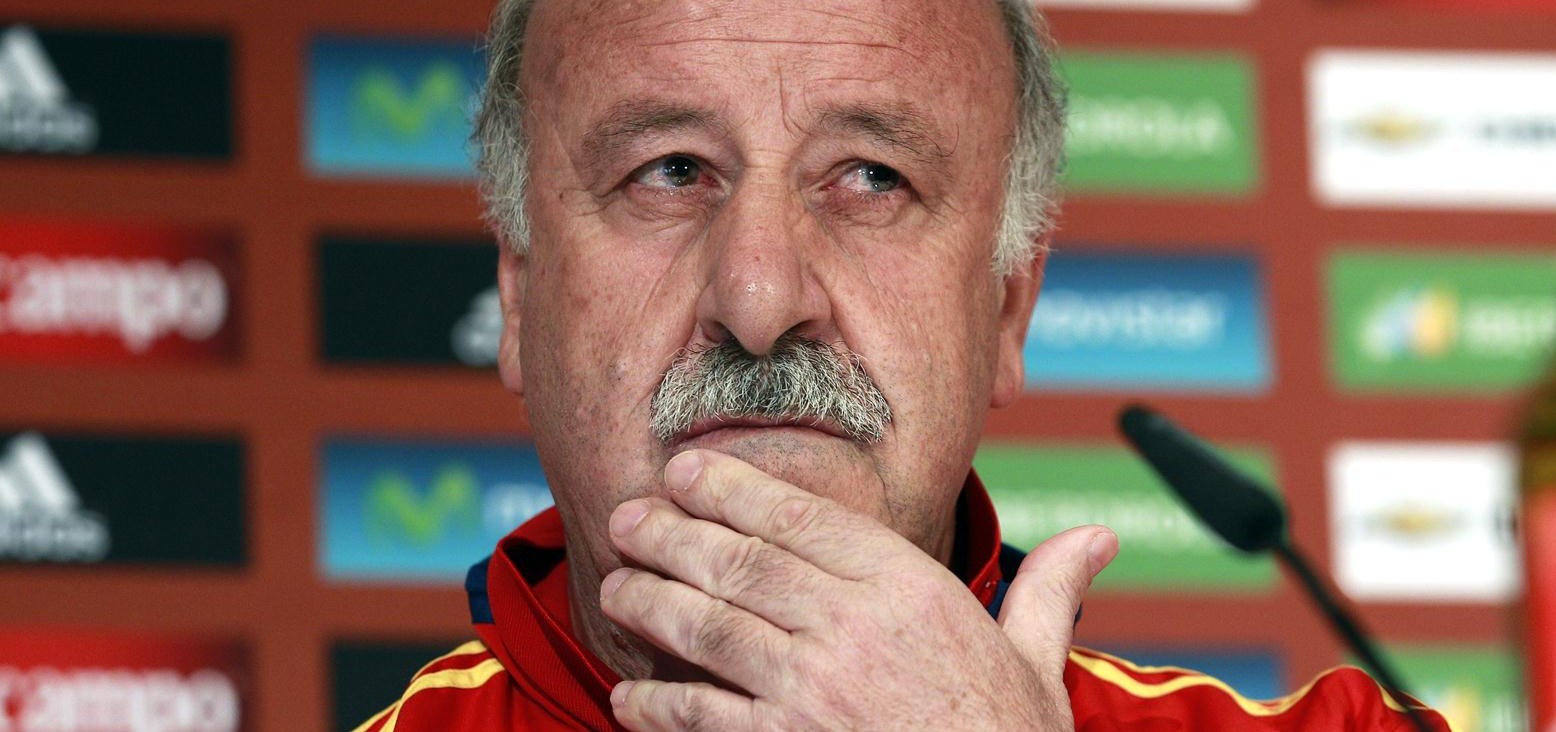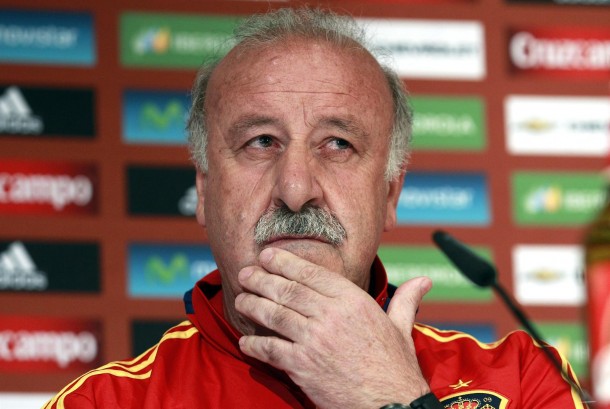 Spain are through to the Euro 2012 final. That is, first and foremost, the most important thing about la Roja's semi-final with Portugal, but the Spaniards ran this one closer to the wire than they have in a while. Tighter than Andres Iniesta's extra-time winner in the World Cup final, and certainly tighter than Carles Puyol's decisive header against Germany. As Cristiano Ronaldo said last night post-match, la Roja were, in many ways, pretty damm lucky.
There's a strong case for making your own luck, certainly, and by choosing players with the composure of Gerard Pique, Andres Iniesta, and above all, Sergio Ramos and Cesc Fabregas to take decisive penalties, Spain done just that. The problem is, they also made their own bad luck in at least 90 minutes of open play prior to the shootout. Fielding Álvaro Negredo in the starting lineup over the many alternatives available was, it is now clear, an error, and an error that Del Bosque himself acknowledged by withdrawing him from play so early into the second half.
Suspicions over Negredo's suitability for a game of this importance and indeed, a game against this particular opponent, were raised before kickoff, but there were equally strong arguments put forward as to why he was there. The problem was that, in the end, everything that pundits said Negredo was there to do he did not. His linkup play was poor, he barely pressed Bruno Alves, and with one exception, his off the ball movement looked poor and gave Portugal little to worry about. It's unlikely the Sevilla man will be given the same privilege of starting the Euro 2012 final against the Italians or Germans based on his showing.
What makes Del Bosque's decision more confusing is that, on the bench, the Spain coach had a striker who had entered the pitch and completely changed the tide against Portugal only two years prior. Fernando Llorente's introduction in the 2010 World Cup struck fear into the Portuguese and gave them something completely different to worry about. Minutes after he entered the field of play he had a shot on target, and in even less time after that, Spain had scored the winning goal.
The line constantly being pushed to explain his absence is that Llorente simply isn't fit enough to play as of yet, but there's growing contradiction emerging from the Spain camp to suggest this isn't the case. Prior to the Portugal game, Gerard Pique commented that 'Llorente could be an option for Wednesday and he is training very, very well. He is one of the players that is yet to feature but for sure he will get his chance'. Such words hardly paint the picture of a man who's struggling for fitness.
Don't just take Pique's word for it though. Vicente del Bosque himself delivered a rather ominous message regarding the striker in one of his own pre-match interviews. Regarding his absence, Del Bosque stated that 'there are some things that I can't give many explanations about. We do what we believe, in terms of what we see, and we have all the details and act as we see best for the national team'.
Del Bosque is right in insinuating that he doesn't need any kind of tactical advice from journalists, supporters or otherwise, but his words combined with Pique's suggest that Llorente's absence is a tactical decision above all. No one knows how well the Bilbao striker would have fared had he been chosen ahead of Negredo, but based on el Rey León's form both domestically and in Europe this season, most punters would hedge their bets that he would have caused Portugal more problems than the Sevilla man did in the end.
Ultimately, it seems the group of supporters who continue to defiantly chant 'Llorente, Llorente' at Spain's Euro 2012 matches are set to be disappointed. There's a very real possibility that Fernando Llorente will leave this tournament without kicking a ball, regardless of the outcome for Spain. Disappointing a section of Spain's support is one thing, but if Del Bosque gets it wrong again in the final, he would be letting down more than just a vocal minority.
Follow @icentrocampista