Irresistible Spain are the embodiment of perfect football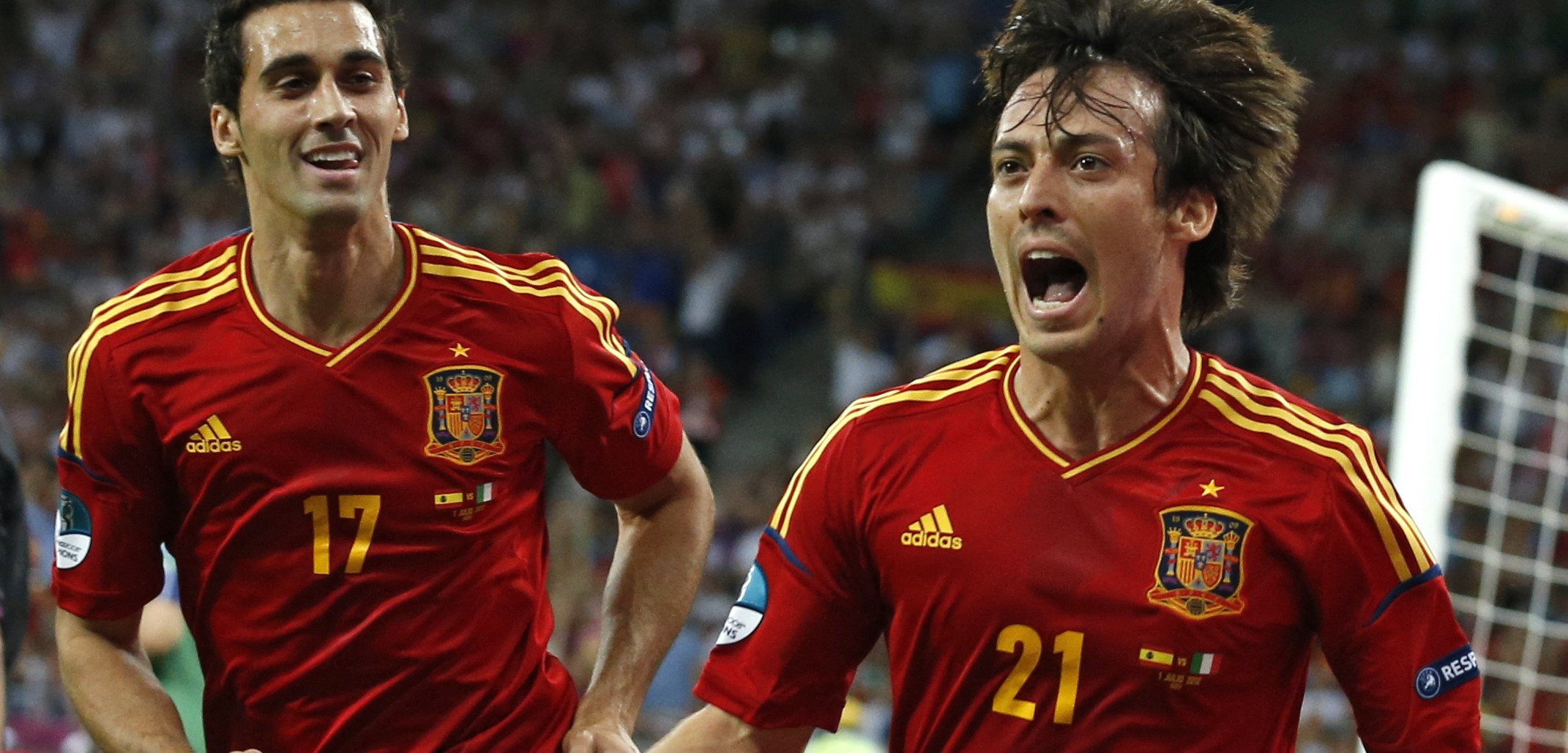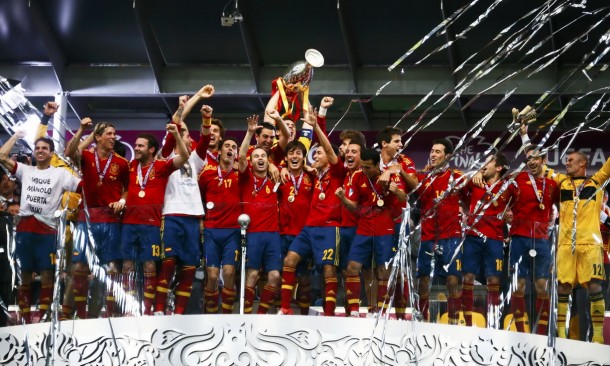 The adjectives boring, uninspiring, negative and lacklustre are all ones that have been used by critics of Spain during the 2012 European Championships. Ultimately however, there is just one small noun that matters – Champions.
In a final that Vicente Del Bosque's' men controlled with unnerving ease from the first whistle, Spain simply found another gear to brush aside an Italian side who could do very little to resist. No team could – striker or no striker, la Roja were simply irresistible.
Although the Spanish camp may have – at least publically – stated that the negative media concerned them little, it was evident the team were determined to put any doubts to rest from the kick off. Whereas the precise and patient Tika- Taka style has sometimes resulted in lots of possession but little end product, last night the intent was there from the very start with Iniesta, Xavi, and Fabregas almost shooting on sight.
The one twos were slicker than ever, the link up play simply sublime, the harrying determination to get the ball back at the soonest opportunity admirable.
Considering that they entered the tournament under the dark cloud of yet another match fixing scandal, nobody, even the Italians themselves, believed Italy would progress this far. And while the Azzuri must be praised for their exploits this year, the only acted as the helpless bait as Spain proved that they are still a cut above anything that any other European country can currently offer.
When Spain are in this mood and this form, they are a joy to watch. Brazil may gain plaudits with their Samba flair and style, but in terms of playing 'perfect football' La Roja is as close as you are ever going to get. Not only are they aesthetically pleasing but they are always, almost without exception, in control.
And of course there is the ominous prospect that this Spanish side can get better. Due to injury Barcelona team mates Carlos Puyol and David Villa could only sit in the stands and applaud last night. Next season they are sure to be chomping at the bit to get back in this exceptional side.
There is the old saying that imitation is the best form of flattery, and the mere fact that football associations across Europe are looking at ways that they can adopt the Spanish model, highlights the dominance that it has.
But these teams are decades behind, they are playing catch up of epic proportions. The smaller sided initiatives that are to be introduced by the English FA will in time help but may take years to come to fruition. Spain need not wait for the next generation, their squad is still a relatively young one.
As we saw last night, their time is still now.
Follow @icentrocampista