The curious case of Atletico Madrid and their failed youth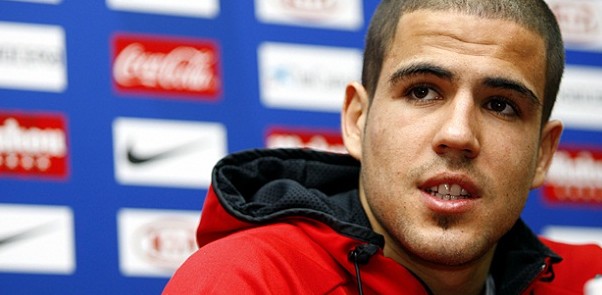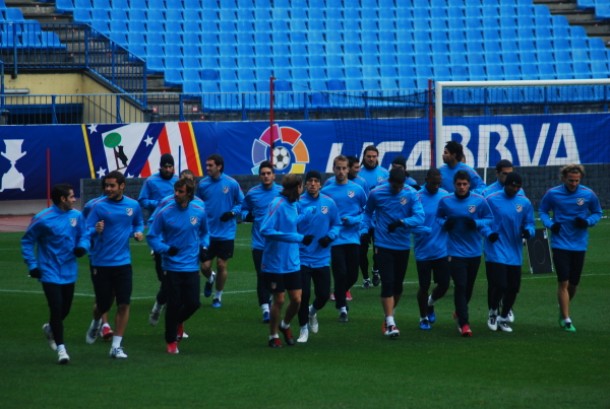 In a country suffering more than most from the current global economic crisis, Spanish football clubs are increasingly turning to their youth academies to strengthen their squads ahead of the new season.
A strict cantera policy isn't uncommon in La Liga, and we've seen clubs that employ such strategies succeed on the biggest stage – Barcelona's domestic and continental success has become something of a blueprint for clubs around the world, while Athletic Bilbao's strict Basque-only selection policy has been praised as Marcelo Bielsa's side reached the Europa League final in May.
However deep in the heart of the capital there seems to be a sense of ignorance to such an idea, as Atletico Madrid continue to sell on their prospects early in their careers – recent sales David de Gea and Alvaro Dominguez have openly criticised Atleti for 'failing to trust' their youth players, instead looking to bring in established players in a bid for short term success.
The case of Fernando Torres is maybe something of an anamoly, although he was given his first taste of football in the second tier of Spanish football. Torres was part of the team that won promotion in 2001, then exploded onto the scene in the coming years. He was eventually sold for a substantial £20m, however the current crop of youngsters are being allowed to leave for much less.
You would think that Atleti may have learnt from past mistakes, especially following the debacles suffered under former club president Jesus Gil. When the late Gil controversially decided to close the youth academy down to save money, Atleti lost a certain striker by the name of Raul Gonzalez Blanco. He moved to city rivals at the Santiago Bernabeu and as they say, the rest is history – Raul went on to score over 300 goals for Real Madrid after Atleti let him go for nothing. Are they risking something similar now?
Already this summer they have seen the departure of defender Alvaro Dominguez. A player seen as a future Spanish international, Dominguez had been pushed down the pecking order with signings such as Cata Diaz, leaving the 23-year-old with a tough decision – stay with the club he'd been with since the age of 12 or move to pursue first team football and a better opportunity to succeed at international level. In the end, Dominguez was sold to Borussia Monchengladbach for a fee of just over £6m.
But more worrying is the fact that Atleti seem willing to offload their youngsters for anything they can get their hands on. Young midfielder Ignacio Camacho was so frustrated at a lack of action that he moved to Malaga for just £1m and promising winger Keko left on a free transfer to Catania in Italy. Where does it end?
The current squad doesn't have many cantera prospects and such is the embedded nature of this situation that Mario Suarez and Gabi were allowed to leave Atletico at young ages only to be bought back. This isn't a recent problem, it's something that has been bubbling under the surface at the Vicente Calderon for some years now – despite their Europa League success.
With spiralling debts and unpaid transfer fees hanging over the club, you have to worry about what the future holds for other youth academy players – particularly Koke. It's rare that he's played in his natural position, as Atleti prefer to use experienced players like Tiago, Gabi and even Paulo Assuncao on occasions. Unless Atleti give their talented playmaker a regular chance in the team, they may find another one slips through the net.
Follow @icentrocampista