FC Barcelona's pre-season could make or break their year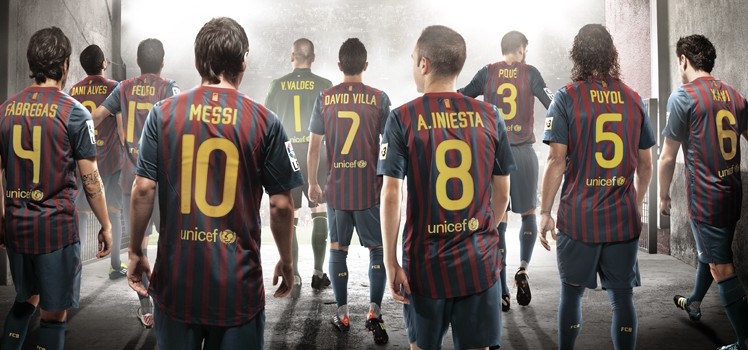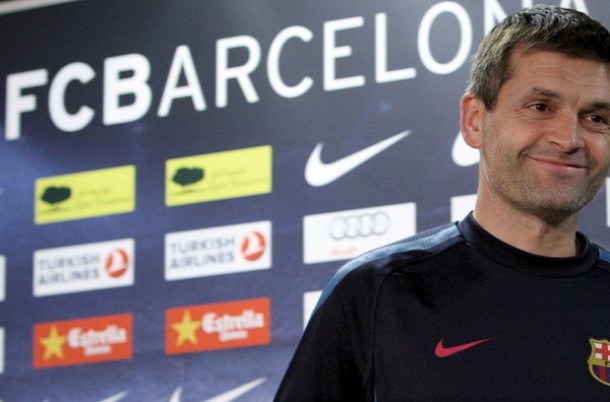 FC Barcelona's 2012-13 pre-season hasn't even started, but already the Catalans are in a better position than the previous campaign. Following last year's extravagent exhibition tour in the off-season, Pep Guardiola wryly complained that 'before, Barcelona done pre-seasons, now, we do tours'. Fortunately for FC Barcelona, this summer looks markedly more reserved and common-sense based.
In the 2011-12 pre-season Barcelona crossed the Atlantic and back again during their preparations, moving from Croatia to Germany, then onwards to the U.S.A, across North America and finally back to Barcelona. The amount of travel involved and the generally poor planning of that pre-season was seen by many as the reason for the plague of muscle injuries experienced by Barça in the first half of the year. It was also viewed as a cynical attempt to make the most money possible out of the team of the moment, with little merit based in football.
Compare that to the humble plans for this summer and the contrast couldn't be bigger. With the exception of a short trip across the Mediterranean to Morocco, every single Barcelona friendly will be played on the European continent. No more skipping across time-zones. No more globe trotting. Just football.
In fact, the planning for this summer is arguably Pep Guardiola's last great act as Barcelona coach. The Catalan had insisted on making sure Barcelona didn't repeat their lengthy travels from the previous year, and Tito Vilanova already had the plan in place by the time he was confirmed as new coach. If the off-season goes well and Barça's players prepare in the correct manner required to hit the ground running in the league on August 18th, Barcelona's supporters will have one last thing to thank Guardiola for.
In the case of David Villa, the summer schedule is a gift. Barcelona missed El Guaje sorely last year, and following his failure to make the cut for Spain's Euro 2012 squad, it became apparent that a miracle hadn't occurred in his recuperation. Villa will have gone nearly eight months without playing a game of football for Barcelona by the time of their first game against Hamburg on July 24 comes around.
The impact of such a long lay-off should not be under-estimated, and it's imperative for Barcelona that they allow one of their key players to find his way back into his best form over the course of the summer. If they can do that, and they can get the Asturian back to his peak, it will be invaluable for the Catalans.
It's thought that Tito Vilanova will also use the string of pre-season friendlies to put three fringe players in particular through an exam of sorts. Andreu Fontas, Marc Muniesa and Marc Bartra may all be called upon next season to fill gaps in an increasingly defective Barcelona back line, and all three are in very different positions.
Of the three, Bartra is arguably both the most promising and the player with the most time on his hands. Big things are expected from the defender, but they're not necessarily expected next season, though he should receive game time where possible.
Owing to his own lengthy absence through injury, Andreu Fontas, like Villa, will be given time to recover, and it isn't expected that any judgment will be made on his future before he's fully fit and ready to produce his highest level.
In Muniesa's case however, this may be the last year the multi-talented defender has to prove to Barcelona that he's first team material. The Catalan's contract expires in 2013, and as of yet it's thought that Barcelona remain unconvinced of his potential to become the finished article. With Jordi Alba at the Olympics for much of the pre-season, Muniesa is likely to find an opportunity to play that otherwise wouldn't have arisen, so the youngster will need to sieze the Bull by the horns if he's to make this a year to remember.
To top things off, the pre-season will be pivotal in the case of the long awaited second signing. If Barcelona do indeed sign a second additional player this summer, the time he needs to bed into the team will depend largely on who he is exactly.
Should Barcelona pull off the signing they really want and land Javi Martinez, the Athletic man should settle into their system with little difficulty, owing to his familiarity with the players from the Spanish team and indeed, a familiarity with some of Barcelona's key principles which are shared by Marcelo Bielsa at Bilbao. Finding form aside, it should be a relatively straight-forward process.
Should the signing be Oriol Romeu, who's name is currently being uttered as a potential 'Plan B' for the Catalans this summer, it remains without saying that little adjustment will be required. The likelihood of the Chelsea man returning to Barcelona this summer looks like a worse-case scenario for both parties, but it's a nice worse-case scenario to have, all things considered.
The third scenario is that the Catalans bring in a player with no grounding in their model, should they see it as the best option. In this case, Barcelona have shown in the past that they tend to leave it late, with Javier Mascherano already having turned out for Liverpool in the Premier League before he made the move to Catalunya.
Such a situation isn't ideal but indeed, is very realistic, and is increasingly being touted by some reliable commentators in the Catalan media. Should a transfer occur in this way, the pre-season will almost be a non-entity for the player, so it's vital that the rest of the players use it wisely to allow their new companion time to settle.
Regardless of the minor variables, what emerges when considering all of these issues is that Barcelona are in a position of refinement rather than readjustment, a stark comparison to twelve months ago, and particularly surprising considering they have a new Coach.
Last year's traveling, tactical tinkering and plague of exhaustion amongst players seems a long way off, and with Tito Vilanova they have a continuation of an idea rather than an attempt to reinvent the wheel. It's too early to draw conclusions yet, but should this summer go well, Barcelona could make big strides in returning to their brilliant best.
Follow @icentrocampista