Where next for Giuseppe Rossi on his road to recovery?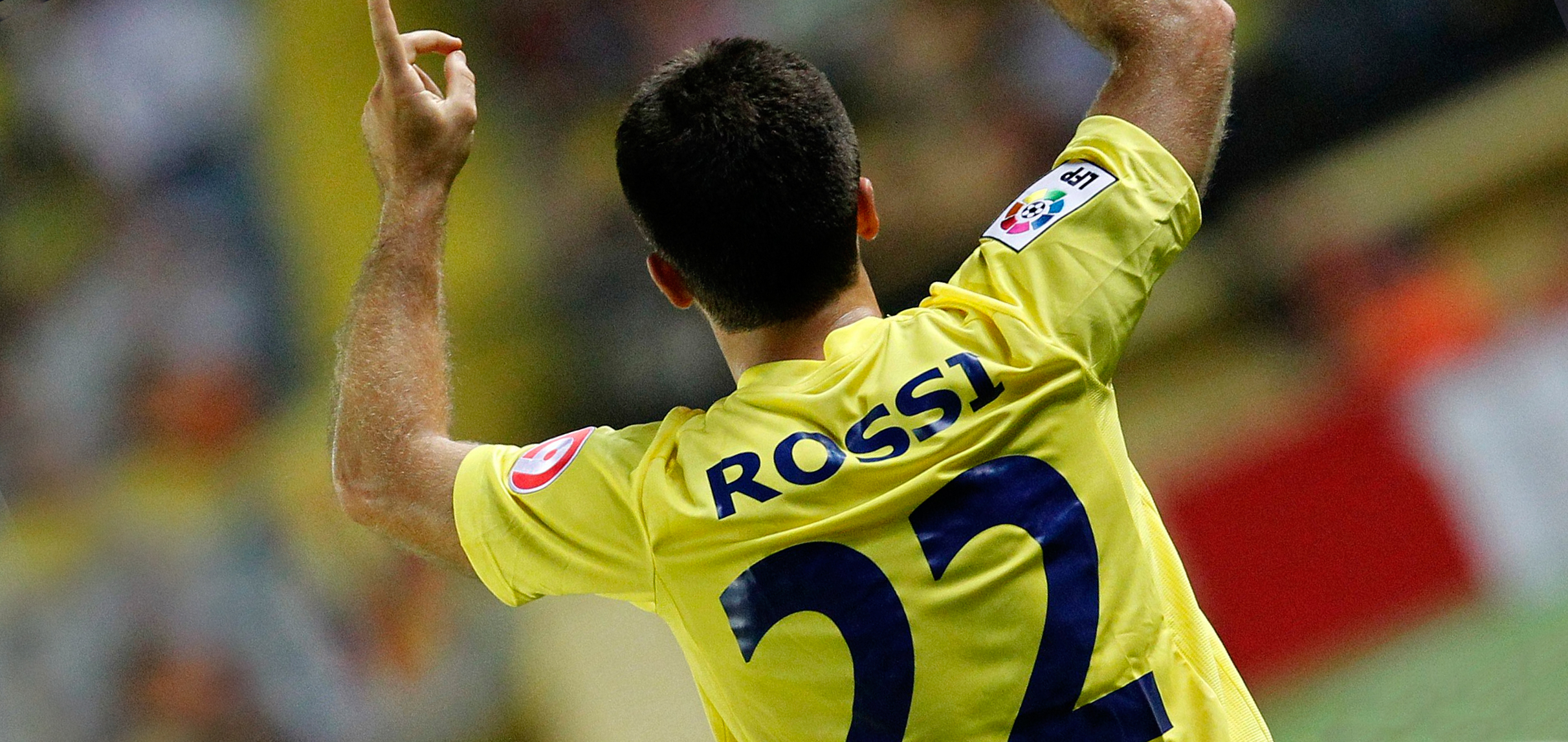 It was all looking up for Giuseppe Rossi just twelve months ago. Hot property on the transfer market with both Barcelona and Juventus interested, he was also a key part of Cesare Prandelli's new-look Azzurri. A move to a big club beckoned as did the European championship finals, which would have been his first major international tournament – Confederations Cup aside.
Twelve months and two knee operations later, Rossi's situation could not be more different – or worse. The American-born Italy international is no longer being coveted by the likes of Barcelona or Juventus – even with the latter's desperate search for a top striker continuing. He also completely missed Italy's inspired run to the final of Euro 2012.
But, perhaps worst of all is that the still unfit Rossi, once he does return to the field, will see himself playing in Spain's second division his club side, Villarreal, were relegated last season.
The downward spiral of Rossi's career all began on October 26 last year in a La Liga fixture away to Real Madrid. On the hour mark he was stretchered from the field with an injury. It was later confirmed that he had damaged his anterior cruciate ligament in his right knee, meaning he would sit out the next six months.
Then, just as the former Manchester United starlet was readying himself for his return to action, during a training session on April 13 he re-injured the same ligament. This time he was advised that it would be ten months on the side-lines.
Once Rossi does return to the field in early 2013 – barring any further bad luck – it will have been a total of 14 months without competitive football. For any player, coming back from such a long time out is extremely difficult, let alone getting back to their best.
After such a lengthy lay-off, once Rossi does start playing again he will almost have to prove himself all over again. Not because his qualities are unknown or will be forgotten, but, rather because admirers and potential suitors will want to see that he is still the same player he was.
Aside from the obvious handicap that will come from playing in La Segunda, Rossi faces the challenge of distinguishing himself with the help of a much weakened supporting cast at Villarreal.
Santi Cazorla – the creative star in the Yellow Submarines 2010-11 campaign that saw Rossi net 32 times, he best record to date – is now long gone. Compatriot Jozy Altidore left alongside Cazorla while this summer a host of names have now departed including Marco Reuben, Ivan Marcano, Diego Lopez and Nilmar.
Yet, perhaps for the same reasons may it be easier for Rossi to set himself apart. He will be the undoubted star now at El Madrigal and may just excel in a division where the defences will be down a notch, in terms of ability, from those found in the Primera Division. It may just be the perfect setting for the New Jersey-native to work his way back to the top and, even help the Yellow Submarines in rising again – what a tale this would be.
While it seems unlikely that a club will want to purchase a player still recovering from his second knee operation in eight months and who at best will only play half a season, it still cannot be discounted that by the end of August Rossi may even change clubs.
It would be a gamble, no doubt, but, in this time of financial austerity and with Financial Fair Play slowly coming into effect, there may be a club out there willing to buy Rossi at a cut-price and bank on him returning to his best.
The player's agent, Federico Pastorello, recently admitted: "I read that Roma [were interested], but sincerely, no one has contacted us."  However, he did allude that come August he may try and engineer a move for his client to Napoli – who just recently sold Ezequiel Lavezzi to Paris Saint-Germain.
"[Napoli President Aurelio] De Laurentiis likes him, as he stated himself, but the operation will take form in the second half of August," Pastorello concluded.
In football, anything can happen, as Rossi himself recognised just after reinjuring himself in April: "You never know what's going to happen in your career. One day you're here, one day you're somewhere else."
Follow @icentrocampista