What next for Real Madrid and Jese Rodriguez?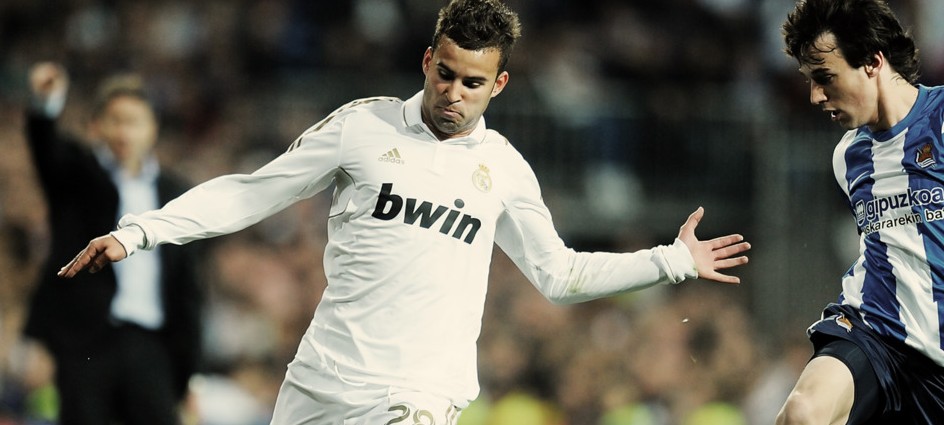 As Spain celebrate yet another triumph at the Uefa Under 19 Championships, the performance of one player has led to speculation over his future at his club side, Real Madrid.
Jese Rodriguez was a revelation in Estonia and many are now calling for Jose Mourinho to include the 19-year-old in his senior squad for the upcoming season. Scoring five times to grab the tournaments Golden Boot, Jese also bagged the decisive goal against in the final against Greece to secure Spain an unprecedented sixth title at this level.
His impressive displays for the Julen Lopetegui's Spanish under-19 side followed an equally impressive season in domestic football, which saw the Canary Island-born forward score 10 goals in 42 appearances for Castilla.
Jese is certainly held in high regard at Valdebebas and Mourinho's decision to promote Castilla team mate Alvaro Morata into his senior squad, must surely hand the youngster a huge amount of confidence that he can follow suit.
However, it may also prove that Jese's career is at something of a crossroads. A crossroad that another Real Madrid Castilla youngster found himself at five years ago.
Juan Mata was the same age as Jese when he decided to further his career elsewhere – ending up at Valencia where he blossomed into a true world class talent. In fact the statistics of the two players are strikingly similar. Both played a similar amount of games and both scored 10 goals.
However, although Mata has gone on to become a Champions League, World Cup and European Championship winner with Chelsea and Spain, it is fair to say that the decision to leave Madrid would have been seen as a backward step initially by many.
The same may be true for Jese should he decide to follow the likes of Mata, and also the young Roberto Soldado, out of the Bernabeu in search of more playing time, however it is also clear he will have no shortage of offers should he do so.
What is true, is that at this moment in time, the player appears settled in Madrid. He is recently quoted as saying: "I play for Real Madrid Castilla. I'm happy because we've moved up to the Second Division, which was another challenge. Mourinho knows that he has quality players in the reserves and can call them up whenever he wants."
The question is, how long is Jese Rodriguez willing to wait for Mourinho's call?
Follow @icentrocampista