Another week to forget for Bielsa and Bilbao as things go from bad to worse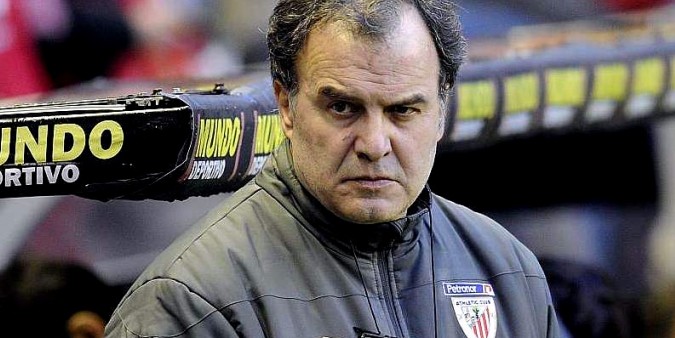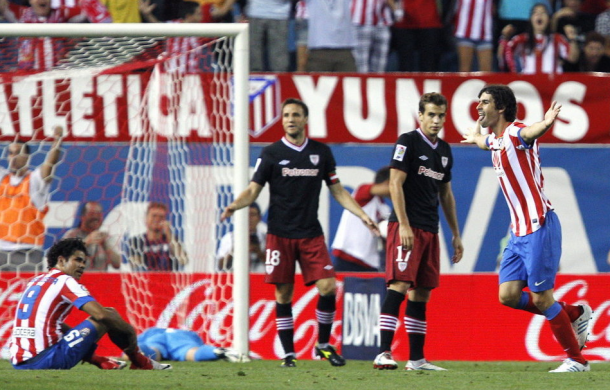 Last night's 4-0 thumping at the hands of Atletico Madrid compounded the misery for Athletic Bilbao fans, as the memories of last season fade in the background amidst turmoil at San Mames.
The summer kicked off on the wrong foot with eccentric manager Marcelo Bielsa arriving to the training ground, only to see that scheduled maintenance work on their Lezama training ground hadn't been completed. Bielsa was furious and had a blazing row with the site manager, in which Bielsa later admitted physically assaulting him.
The club took a damning view of Bielsa's actions and the Argentine was ready to quit the club. After hastily convened crisis talks however,  President Josu Urrutia decided to let him stay on for a further two weeks to see if things improved – he's still here now, so we can only assume that matters were dealt with in house.
The current problems for Athletic have surfaced in recent weeks, and it's the anticipated departure of star players Javi Martinez and Fernando Llorente. Llorente has publicly announced his intentions to leave the club to play Champions League football. Juventus, Chelsea and Arsenal have been linked with the deadly striker, but it represents a huge blow to Athletic's chances.
Llorente is alleged to have been unhappy with Bielsa's training methods, which led to him being exhausted for Euro 2012 – where Spain manager Vicente Del Bosque didn't even let the 27 year old feature. Bielsa felt Llorente was being critical of his regime and it resulted in a fractious relationship between the two, and it seemed one would have to leave.
Meanwhile, Martinez is in the process of completing a long-protracted move to German giants Bayern Munich. Mega-rich Manchester City are also interested, but Martinez is hopeful of a conclusion to the Munich saga in the near future.
Bielsa left both wantaway players out of the squad to face Atletico, but his disappointment in the situation was evident as he told reporters: "Llorente and Martinez have not trained because they have Sunday off and are not invited. Any project except those of Real Madrid and Barcelona, will be weakened if players like Martinez and Llorente leave."
Their start to the season has plunged Bilbao to the bottom of the league and whilst that of course means nothing after two weeks, the manner in which they have lost has to be cause for concern. They inexplicably fell 3-0 behind at home to Real Betis, but they did show some resiliency to pull it back to 3-3 – only to them falter in the final ten minutes and lose 5-3.
They even had a little wobble in their Europa League qualifying tie with Croatian outfit Slaven Belupo, eventually coming through 4-3 on aggregate in a matchup you'd expect them to cruise through.
Last night's defeat brought back crushing memories of Atleti sweeping Bielsa's boys aside in the Europa League final in May, and Bielsa cut a forlorn figure on the Athletic bench, incessantly pacing up and down the touchline in a bid to find something that could bring his side back into the game. There was nothing he could do though as Colombian hitman Falcao bagged a stunning hattrick to hand Diego Simeone's side the win.
The thing that Athletic need now is for the transfer window to slam shut with Llorente and Martinez out of the club so they can concentrate on things on the field. Replacing such key players with just days left of the transfer window would be difficult for any side – never mind one that places strict emphasis on home grown players.
With fans placing banners at the training ground saying 'mercenaries Kanpora' – which means 'were mercenaries' – this saga can't end quickly enough. Bielsa has a tough job on his hands this year without his star players, but who would bet against 'El Loco' turning things round?
Follow @icentrocampista