Morbo Minute – La Liga around the Web: Week 1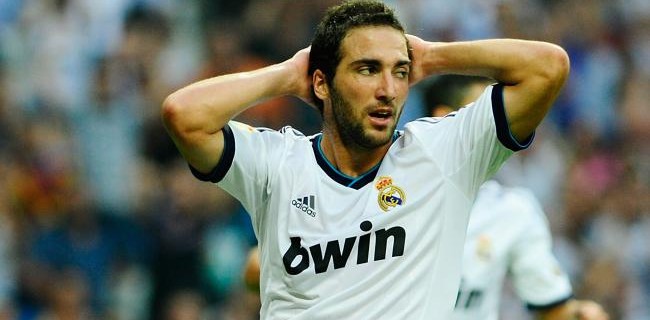 The new season is upon us.  While the championship will go to one of the Big Two, there are several compelling storylines throughout the rest of the league. The standout tie from the first round of games was undoubtedly Valencia's trip to the Bernabeu to face champions Real Madrid, with the game proving  a tough opener for Jose Mourinho's side.
I'm surprised the LFP computer spat out this match to begin the season.  Surely there must be an algorithm to avoid this sort of thing (first and third last season), but the league campaign started with a game that was marked by several head collisions, spurts of entertainment and a solid performance by Valencia keeper Diego Alves.
Real Madrid started with Lass in midfield with Alonso and Ozil, which I found odd.  I wasn't up on the injury report so I don't know if Khedira was hurt or if Mou was saving him for the Super Cup.  Lass struggled and, with Ozil blowing hot and cold, the hub of the team struggled.  There was lots of passing but not much drive, with chances relegated to several long range shots.  However some clever interplay allowed Di Maria to set up Higuian, who finally scored on his third attempt from close range.  Towards end of first half, Real Madrid started moving through the gears and looked sharper.
For Valencia, I was interested to see a reshaped team with Gago and Guardado and Joao Pereria.  Looked like Pellegrino was using the Mexican and Mathieu in the same vain as the Alba/Mathieu pairing last year.  Not as dynamic but kept Di Maria and Arbeloa busy.  Soldado saw very little of the ball, and finally got a chance on 22', but was too slow.  Jonas equalized minutes before halftime, meeting a free kick as Casillas and Pepe collided.  Put the blame for goal on Saint Iker because I'm not sure that he needed to go for that.
The second half saw Albiol in for Pepe.  After the clash that resulted in the goal, Pepe was all bloody but seemed ok, while Iker looked a little woozy.  It was a little more end to end to start the second stanza, with Soldado getting more touches. Di Maria missed a glorious chance eight minutes in as Ozil put him through.  Then it looked liked Soldado had the go ahead goal ten minutes into second half but the chance was ruled offside.  A short spell of pressure followed after the introduction of Benzema for Lass, and Alves had to be sharp as Higuain nearly made it 2-1 with Di Maria again the provider but the effort crashed off crossbar.
The champions threw bodies forward with any sort of formation breaking down, as Los Merengues really pinned the visitiors back and went for the winner.  With 10 minutes to go Nelson Valdez returned to La Liga.  His previous appearance was with Hercules a couple of years ago when they stunned FCB early in the season, and he made his presence felt, especially to Xabi Alonso with a midair conclusion and late slide tackle.
In the end Valencia held on for the draw.  They had to be happy with a point in which they were second best for most of the match.  Real Madrid could not capitalize on two periods of heavy pressure, with some credit to Diego Alves, who was well positioned and at the ready to stifle the attack.  I think Mourinho will use the result to great effect, getting the team up for the Super Cup and further league games.  A home draw is not acceptable and he will redouble his efforts with the squad.
Some comments on the game from around the web . . .
Madridista Mac watched Los Blancos stumble out of the gate.  He and I saw the game in much the same way, summarized by his statement: while the boys clearly lacked sharpness out there – their effort cannot be questioned.
SlickR at Club Valencia CF wrote a recap of the game and was thrilled with the point.  His player ratings called out a couple of players—Ruiz and Guardado—and provided an interesting look at the team from a fan's perspective.  Los Che were poor but they were playing against the champions and still have a lot of potential.
Finally, John Pelini broke down the game for El Centrocampista, with my thoughts echoing his.  In the end Real will find their footing and Valencia will break down lesser opponents.
Articles and Podcasts
Inside Spanish Football launched their weekly podcast with a season preview, looking at the top four and then hitting the rest of the teams in La Primera.
Another league preview was provided by Chalk on the Boots, which broke down the league into those chasing European spots, those trying to avoid relegation and those somewhere in between.  He commented on each team and the post was very informative.
Moving on to the weekend's action . . .
Sid Lowe reflected on a weekend when football prevailed despite a league schedule that bordered on criminal (games over three days, some of which ended at 1am local time) and teams that are suffering internal crises: Athletic Bilbao and Malaga.  But the game shall overcome.  A fine performance by Barca, a 16 year old scoring for Los Boquerones and goals in almost every game.
Real Sociedad did not get the memo that the pre-season friendlies were over as they were annihilated by FCB, which Phil Ball was lucky enough to see in person.  He also touched on the crazy schedule and the trouble brewing at Bilbao.
Isaiah looked back on a game for Barcelona Football Blog in which FCB were not at their best and yet crushed their opponents, a similar story to the last couple of seasons.  Of course, time was given to Villa's return, and if Ibi and Abi come back to full fitness and the young players emerge, FCB should have the depth to fight on all fronts.
Lee Roden looked at the troubling situation at Malaga and the entire league as the new season begins.  From the anticipation of their fourth place finish to the current fire sale and economic troubles, circumstances have changed over the last couple of months.  Plus all teams are finding it harder and harder to compete with FCB and Real Madrid, with quality players leaving La Primera at an alarming rate.  As with last season, the financial power of the Big Two versus the rest of the league continues to a big issue.
Finally, a shameless plug for my La Liga Kits page.  I have attempted to assemble all of the kits for the upcoming season into one place.  There are some real winners and several duds but it's all subjective.
——
Transfers
I found a pretty comprehensive transfer list of players joining and leaving each team of La Primera on Inside Spanish Football. Plan to use this as a guide early in the season to get me up to speed.
Javier Hernandez popped up on El Centrocampista to look at teams who have suffered during the transfer window, focusing on Malaga, Rayo, Levante, and Betis.  Athletic will be up against if it Llorente and Martinez end up leaving.  He then provided some fantasy advice at Inside Spanish Football for the upcoming season, giving insight to relatively unknown players and giving a heads up on possible players to avoid.
Follow @icentrocampista