La Liga fans vote with their feet as late kick off row rumbles on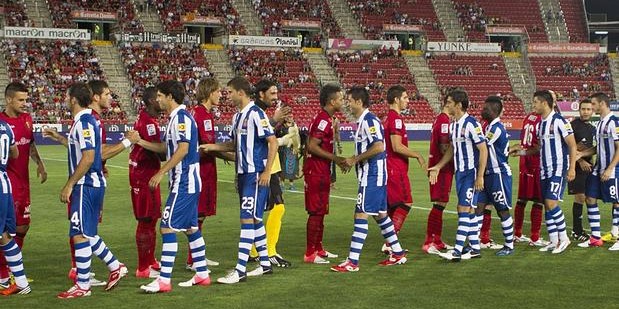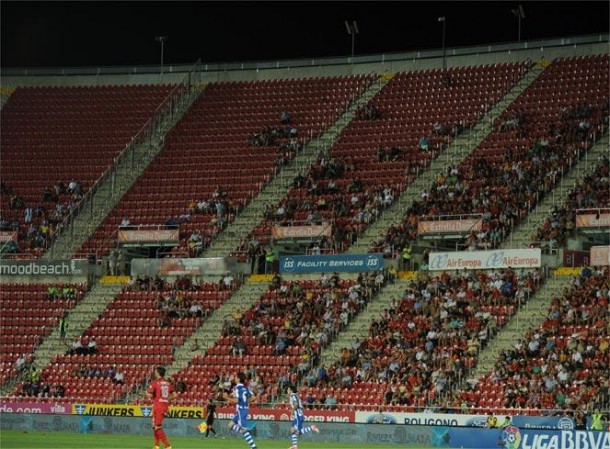 It's been a turbulent few weeks in Spanish football. The arguments over TV payments and kick off times threatened to overshadow and even delay the start of the La Liga season, but fortunately, we had lift off this weekend.
Teams in Spain have been complaining that Barcelona and Real Madrid receive far more television money than the rest of the league because the LFP allows them to set up individual TV deals.
Celta Vigo, Atletico Madrid, Osasuna, Getafe, Real Sociedad, Athletic, Espanyol, Real Zaragoza and Real Betis rebelled against the league, citing that the league were favouring teams who had signed TV deals with Mediapro – the aforementioned clubs all signed with Canal+. The teams were so upset by how they were being treated that they threatened a strike, though Spain's sports minister Miguel Cardenal held a meeting with the clubs to make sure the season went ahead as planned.
Coupled with this, the issue over the kick off times of games has infuriated many teams and certainly their fans, and it was particularly evident in the opening weekend of the season. Three kick off times were used in as many days with ten games stretched across the weekend, causing chaos around the league, and fans are clearly disgruntled with the RFEF for their decision to schedule kick offs late at night.
Saturday night's game between Mallorca and Espanyol kicked off at 11pm in Spain, resulting in a terrible attendance. Mallorca's Iberostar Stadium holds just over 23,000, but just 12,000 fans turned up to watch the Islanders secure a 2-1 with a brace from Tomer Hemed. The fans voiced their opinions during the match, aiming chants at the RFEF, claiming "football should never be played at this time", as the game finished the day after it kicked it off.
All this pandemonium stems from RFEF claims that "Players need to be protected from the high temperatures of mid-August and so the Players' Association (AFE) asked us to make sure that no games started before 19:00CET. Therefore, we have had to schedule games at unusual times in August. Kick-off times will return to the usual times as of the third weekend of the season."
While that seems like a fairly plausible reason to start games later than usual, some have taken a far more damning view of the changes, and Atletico Madrid president Enrique Cerezo rather cynically started "I don't understand how it is possible that they have done this. Only a few teams are prejudiced, and they are precisely those clubs that don't have a good relationship with the TV company "
It's clear to see that many of the La Liga teams feel the RFEF aren't doing their jobs correctly, but maybe we'll see the opinions change once this three week period ends. If kick off times continue to be set late in the day, we could see further industrial action applied by teams opposing the decisions. It's not fair for the locals to be leaving the stadiums at 1am – RFEF now have to show what their priorities are; TV money or team harmony.
Follow @icentrocampista