Forget Messi and Ronaldo, Radamel Falcao should win the Ballon d'Or
Updated: 14 September, 2012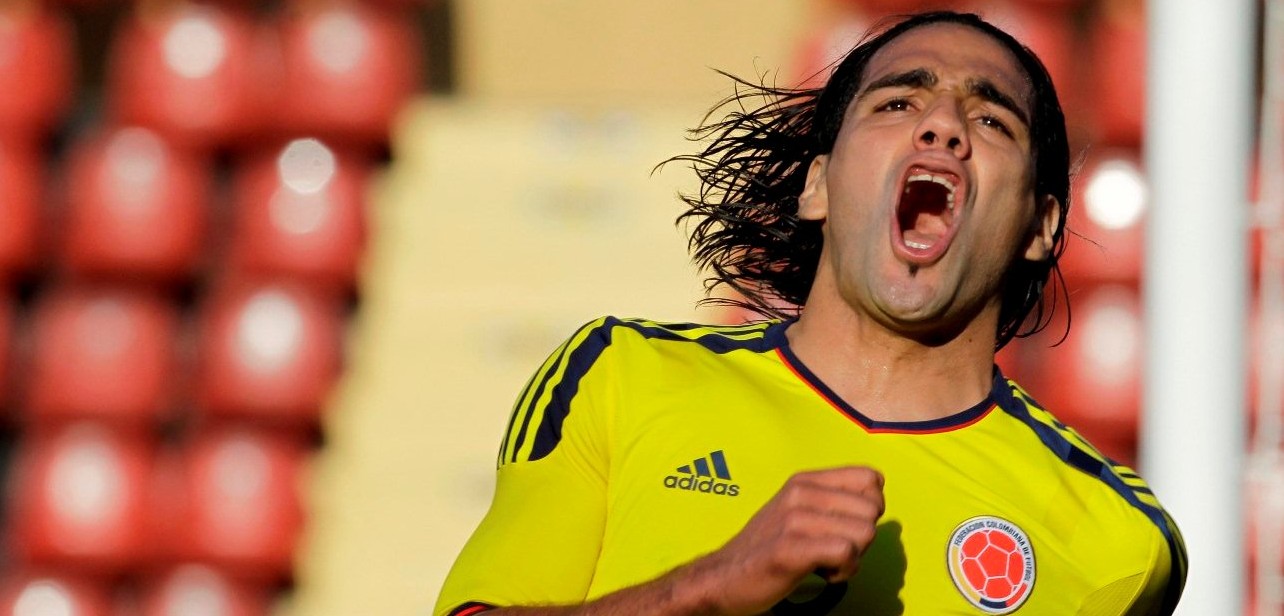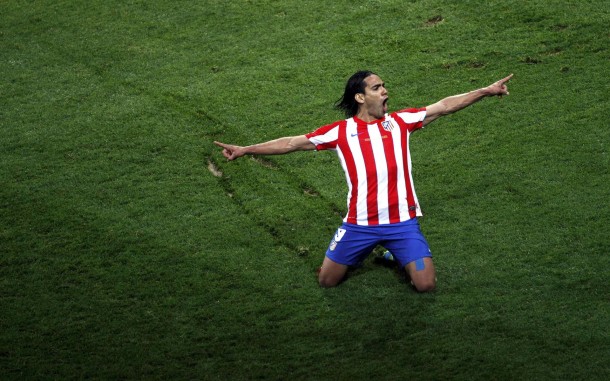 The gala presentation for the 2012 Ballon d'Or may still be some way off, almost four months in fact, however talk has already begun over who will be crowned the best footballer in the world.
Three-time winner Lionel Messi is favourite for many people, while others believe Real Madrid's Portuguese star Cristiano Ronaldo has finally done enough to pip his Argentine nemesis to the accolade after leading his team to the league title last season.  However, there have been other stars that have shone during 2012. Andrea Pirlo put Italy in the European Championship final and led a Juventus team that finished the Serie A unbeaten, and how about Colombian hitman Radamel Falcao? The striker seems to score every time he plays and looking at his stats,  there are many reasons to believe he deserves a vote for the award as well.
European king
Falcao was the king of Europe in 2012 and his formal coronation came in Monaco on  31 August. On that day Falcao scored a hat-trick against English champions Chelsea in the Uefa Super Cup final to give Atlético their second trophy of the year. With those three goals, the Colombian reached a total of 15 goals in Europe for the season, five more than Cristiano and the same amount as Messi. However, five of Messi's goals came in a 7-1 victory against Bayer Leverkusen, clearly a less important stage than Falcao's biggest game.
Radamel's 15 goals were instrumental in Atleti's charge to two trophies; he scored a double in the UEFA Europe League final against Athletic Club and scored at least one goal in each of the previous rounds, something even Messi didn't achieve.  The Atlético striker also scored 17 goals in the 2011 Europa League campaign, meaning that in the 2011/12 football year Falcao has scored 32 goals in Europe – five more than Messi and 16 more than Ronaldo. Falcao also received two European winner's medals in 2012 – something out of reach for both Ronaldo and Messi.
The different between Madrid, Barcelona and the rest of La Liga
Without taking the shine off Messi's 50 goals or Ronaldo's 46  during the 2011/12 season, there is a sense that Falcao's 24 for Atlético were equally as hard and as valuable as the other two figures.
For example, Falcao came to Atlético having the difficult task of replacing both Diego Forlán and Sergio Aguero. He had to adapt to a new team and to a new league with this huge weight on his shoulders. How did Radamel responded? Well, he scored only four less goals than the Forlán and Aguero combination a season ago, if you add Europe, Falcao actually scored four more goals than the other two South Americans together. And if we analysed the 2009-10 season, when Atlético also won the Europa League, the combination of Aguero and Forlán scored 43 goals including La Liga while Falcao scored 39 all by himself.
On the other hand, both Messi and Ronaldo have been playing in their current teams for a while now and the set-ups are molded to their style and needs. Surrounded by talent, Madrid managed 82 assists no counting Ronaldo, Barcelona achieved 61 no counting Messi, Atlético only 34. Seven Real Madrid players managed more assists than Arda Turan the top assister of the 'Colchoneros', five Barcelona players also managed to surpass the Turk's figures.
Madrid scored 75 goals without Ronaldo, Barcelona 64 without Messi, Atlético only 29 without Falcao. His percentage of 45,28% of the teams goals was the highest among La Liga players.
La Liga is a dominated by Barcelona and Real Madrid – in fact there was a bigger gap between the top two and third place Valencia, than existed between Valencia and last place Racing – a team that didn't win a single game in the second half of the season. This huge disparity not only helps explains Messi and Ronaldo's incredible statistics, but almost demands them to have these figure. Any other outcome could be viewed  rather like a failure.
As a good example of this, Falcao took 50 fewer shots than Messi and 78 less than Cristiano in the last La Liga season. If we take Falcao's average of shots per goal (5,2) and we project him with the shots of either Messi or Cristiano, the Colombian would have scored 39 goals in Messi's shoes and 51 in Ronaldo's boots. However, playing for Atlético, Radamel has to 'settle' for half of those – although he still has two European trophies.
His importance for his National Team
Last but by no means least, Falcao has put Colombia on the world football map again – something that hasn't happened  since Carlos Valderrama and Rene  Higuita retired in the late 1990's. The last time Colombia had anything to do with a World Cup, was in 2006 when Shakira sang the tournament song. In fact, Colombia – currently second in the COMEBOL qualifying stage – hasn't featured in a World Cup since 1998. The 14 year drought is about to end thanks to Falcao's current performance which has seen him score in three of the 'cafeteros' four victories in this campaign.
Compare this two both Lionel Messi and Cristiano Ronaldo, and it could be suggested Falcao has been more consistent on an all-round basis. Messi failed to shine during  the 2011 Copa América in Argentina  and despite scoring in every Argentine victory on the road to Brazil 2014, he has still received criticism for failing to reach the levels he does for Barcelona. Ronaldo meanwhile, had a fairly disappointing Euro 2012 where Portugal went out in the semi-finals. The former Manchester United man took 37 shots during the competition but managed just nine on target – four of those in one game against Holland. In the semi-final against Spain, the Portuguese took seven shots but failed to hit the target even once.
Radamel Falcao won't get the publicity or the credit he deserves after such a brilliant campaign. However, he is a fair candidate to the Ballon D'Or, if only the right people would pay attention, which is unlikely.
Follow @icentrocampista