Spanish football and Financial Fair Play have much to do as England and Germany lead the way
Updated: 7 September, 2012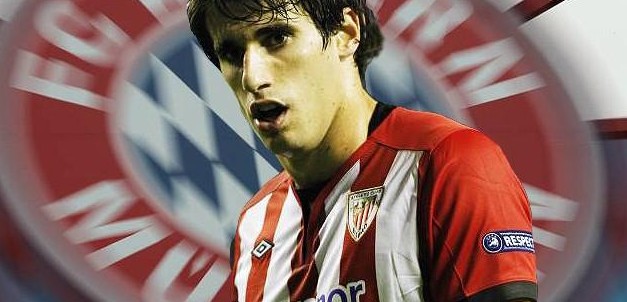 The transfer window in Spain this summer was perhaps best represented by moves that saw two of the country's most promising youngsters quit La Liga and head to Germany in search of Uefa  Champions League football.
Alvaro Dominguez was the first to go, leaving Europa League winners Atletico Madrid in a €7 million move to Borussia Monchengladbach on 27  June. It was a record breaking deal for the German club – although they broke it twice more before the close of the summer.  Just over three months after Dominguez made his Bundesliga switch, Javi Martinez left Athletic Club in a German record €40 million transfer to Bayern Munich. The 28 August  move capped off a summer that saw La Liga make the highest net income of all of Europe's five major leagues.
That net income in its totality was a massive €53.4 million – nearly five times that of the only other league to finish business selling more than it spent – Italy's Serie A. The Italian league stands alone with La Liga in making a profit ahead of the 2012-13 season, with clubs in Italy selling €11.8 million more than they bought.
The Premier League dominated proceedings once again, showing the parity throughout the league and the monumental benefits of collective sale TV income which is now implemented in the majority of Europe's leagues – La Liga being the only high profile federation yet to apply the method of distributing television revenue more evenly. Only six of England's top flight teams were limited to selling more than they spent, compared to the ten in Spain, one of which was Real Madrid.
The huge net income is a sign of the times in debt stricken Spain – there was no massive spender in La Liga this year relative to Europe, but Barcelona came out biggest with the combined fees for Jordi Alba and Alex Song coming to €33.5 million with no departures; the closest anyone came to that sum was Getafe, who's net spend was €4.5 million on the likes of Valencia's Moya and Espanyol's Alvaro.
Ligue 1 was the only league to show a higher level of disparity than La Liga, 12 French teams were hampered by financial constraints selling more than they bought, the league as a total was only put into the red by Paris St.Germains astonishing €144.2 million, showing what little competition for the title there should really be in France this year, teams with the joint second highest expenditure, Evian and Reims, spent 2% of what the Paris giants forked out this summer.
Returning full circle to the Bundesliga where Alvaro Dominguez and Javi Martinez joined either side of the summer, Financial Fair Play is clearly under consideration, and the majority of clubs are prospering in a league where debt only exists on a small scale. 66% of Bundesliga clubs invested more than they sold this year, the closest to the Premier Leagues figure of 70%, meaning on average each club spent €5.3 million extra in transfer fees, conversely only 50% of La Liga clubs were able to invest with the average club selling €2.6 million more than they spent.
It signifies a growing trend in European football with the sensibility of German clubs allowing rapid progression towards the same level of parity and profitability enjoyed in the England- these two leagues were the only ones to increase on last year's net spend figures in this the first year of Financial Fair Play. The much maligned UEFA guidelines seem to be making a distinct impact despite their public image, and German and English teams are benefiting from a collectivist approach. Despite Italy and Spain seemingly now taking a pragmatic attitude as the new rules come into place this year, there is still a long way to go and fundamental changes will be needed.
Martinez, Dominguez, Cazorla, De Gea, Mata, Silva. The list looks set to go on and on.
Follow @icentrocampista