Joint top after eight games – could Atletico Madrid actually win La Liga?
Updated: 25 October, 2012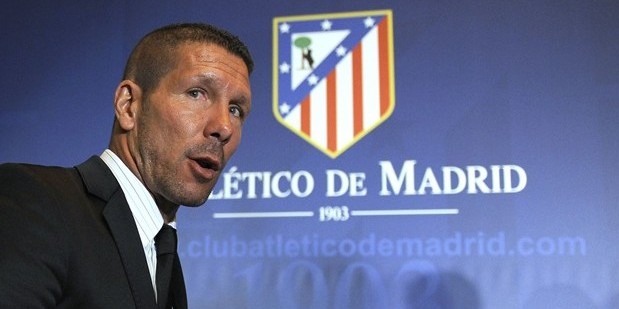 When the idea of a team capable of mounting a serious challenge to Barcelona or Real Madrid crops up, theorists are often dismissed as clutching at straws. The top two in La Liga inevitably ends the same way, but early in the season comes an opportunity for the lesser clubs to prove themselves; when Levante took the lead last campaign the idea that they might stay there was quite frankly, ridiculous, this season however, the situation looks very different.
It's been 21 games since Atletico last lost a match, an astonishing figure, increasingly so when you consider 19 of those 21 were victories for the Madrid club, factoring in the 16 goals from the World Class Radamel Falcao during that period, this seasons question- Can Atleti Challenge?- is increasing in its validity.
Joint top with Barcelona, Atleti boast a matching undefeated record of seven wins and a single draw this season, only Barcelona have scored more goals and only Malaga have conceded less.
The popular consensus is that Atletico are a one man team, and their success can easily be put down to €40 million Radamel Falcao, the man who has scored 47% of his teams league goals, a seemingly high amount but put in context its little more than Lionel Messi's 46% and less than Cristiano Ronaldo's 56%. It's also important when discussing Falcao as a solo act to remember all but one of his goals in open play have been intentionally assisted, and despite some memorable goals there has only been six match winners from the Colombian in those 19 wins.
Aside from Spanish youngster Adrian who has had a poor start to the season, those around Falcao continue to contribute; Arda Turan's impact remains huge, his calmness and use of the ball was sorely missed and nearly costly against Real Sociedad in Week 8. Emre, Diego Costa and Cristian Rodriguez have been cheap and useful pickups, as has the returning Raul Garcia; 20 year old Koke is continuing his rapid progression while Mario Suarez and new captain Gabi maintain a solid base for defence and attack along with Tiago.
Atleti's impressive lack of goals conceded coupled with a high percentage of games won by a single goal are more factors that are difficult to attribute mainly to Falcao. The increasingly efficient partnership of uber-mobile Miranda and the ever-classy Diego Godin is one of Atletico Madrid's prized assets in front of a 20 year old Thibaut Courtois.
Despite his tender age and therefore huge lack of experience, an attribute that is normally of utmost importance for a goalkeeper, the Belgian is showing an all-round ability that would be expected of a goalie well into their 30's. The defence is capped off by Euro 2012 winner Juanfran and one of La Liga's most underrated performers- Felipe Luis.
When you look at an extremely competitive starting line-up, and consider this team already has the pedigree of a Europa League and Super Cup double, the evidence suggests that Atleti aren't a one man team, they're more accurately an eleven man team, and that could be their biggest problem.
Outside of that eleven it's a relatively small squad that once again will be trying to win the Europa League; the risk of burnout is huge for a team that will also be aiming to finish as high as possible in La Liga. The task of staying with Barcelona will be near impossible, but if Atleti can maintain their current form whilst picking up points against the likes of Valencia and Sevilla, a win away at the Bernabeu on the 1 December could very well throw a spanner in the works of La Liga's duopoly.
Follow @icentrocampista