Goals, records and the march of the Frogs – Spanish football around the web
Updated: 13 December, 2012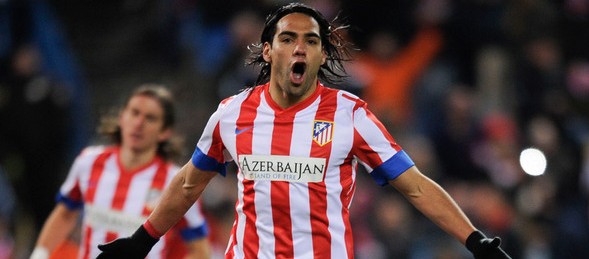 Only in La Liga can amazing efforts from  Cristiano Ronaldo, Radamel Falcao and Roberto Soldado be overshadowed.  Messi's two goals against Betis saw him break Gerd Muller's 40 year old record of 85 goals in a calendar year. After he almost broke twitter in midweek after going down against Benfica, the Argentinean recovered to start and play the entire 90 and boy did Barca need him. 
A hungry and energetic opponent nearly took points off the Blaugrana but Messi's goals were the difference.
Elsewhere, Athletic gained three vital points and Malaga and Levante each put four past their opponents.  At the bottom, Espanyol threw away two more points after getting pegged back twice against Sevilla to stay in the relegation places with Granada and Depor.  Mallorca and Osasuna are just outside the drop zone as the battle to stay in La Primera begins to take shape.
——
Real Betis 1  FC Barcelona 2
Adam at Forever Betis saw his team give Barca too much time and fall behind 0-2, but Reuben Castro's goal and a change in formation from a 4-2-3-1 to a pressing 4-4-2 saw the visitors turn it around and only some bad breaks kept them sharing the spoils or taking all three points.  In the comments section, excitement was generated about Vadillo, who set up the goal.
Found this little tidbit: '…became Betis's youngest ever player (at 16) when he made his debut in August 2011, picked up a cruciate knee ligament injury at the Bernabeu in October 2011, spent six months recovering and another six months getting his confidence back with Betis B, returned to the first team in the cup about two weeks ago.'
As for Barca, Kxevin identified the three phases of the game as a way to break down the match for his Barcelona Football Post: 'Our dominance, which was as much Betis lying in wait as anything else, the pressing, in which we came undone in the face of a vigorous, concerted effort on behalf of an opponent, then the regaining of control, late in the second half as players who were struggling, suddenly got it right.'
Barca survived a game that they might have drawn or even lost last year, but the team continues an incredible run of form led by Messi's phenomenal year.  Next up is Atleti.  A win at the Nou Camp on Sunday and everything is set up for something beyond records—TROPHIES.
——
Articles and Podcasts
Sid Lowe broke down Messi's record but in the end commented on the Argentinean's consistency: At times the consistency can serve to make it seem mundane, but it is exactly that consistency that makes it so extraordinary. Messi will probably set the bar pretty high this season, with a couple of league games to go and we just need to take a second and appreciate all of his goals (all 86 this season) and his assists and his combination play and everything.  Simply amazing.
Phil Ball couldn't stay away from leading with Messi's record breaking performance in his weekly column ESPN FC, but he quickly moved on to the Spanish Armada in the Premier League, who scored a ton of goals in the last round.  Most of his time was spent on the future of Real Madrid and Mourinho, as it looks as if the Special One has worn out his welcome.  What next for each party?  Tough to say.  I would like to see Low come to Madrid and fine tune what Mou has put in place.  And Mou to Manchester City could usher in the transfer of power in the city of Manchester and in the Premier League.  The elements are there (money, desire, talent, the current power on the wane); just needs the catalyst.
Tim Stannard marveled at Levante's continued success in his latest Spanish Thing offering on Football365.  Hard to believe that this team was almost relegated in 2010.  Now Los Granotes are thriving—currently sixth, still alive in the Europa League and back in action Thursday against Zaragoza in the Copa del Rey after overturning a 1-0 deficit.  He mentioned the club's ability to take cast off strikers on the cheap and sell them on for vital income: Caicedo, Kone and now Martins.  The Nigerian's goals will be essential if the team is to continue to fight on three fronts.  The organization will be the there; the effort will be there; and the desire to make the opponent suffer will be there.  What's the next chapter for Martinez's men?
Graham Hunter saw the current San Mames say goodbye to European football for this season and forever, as the club was knocked out of the Europa League with a game remaining and will move to a new stadium in the coming months.  Hunter also discussed Llorente's situation, which has deteriorated further (if that is possible).  The big forward is gone for sure now and the only question is where his next destination will be.  A transfer to Real Madrid is possible but I would imagine it would be down to the next coach, but who knows.  Maybe Perez will buy Llorente and then choose the manager based on having a target player as opposed to the current options: an active, lateral, combination forward in Benzema or a strong, instinctive, poacher like Higuain.
On the Forza Football pod Elisa and Javi looked back on the performances of Spanish teams in Europe this season as six of the seven progressed to the next round.  Then they looked ahead to the next round of fixtures, focusing on the managerial changes at Espanyol and Valencia, asking the questions: Does Valverde have the players at Valencia to suit his style and Can Aguirre overcome the institutional problems at Espanyol?
SlickR touched on Valverde's tough road ahead for Los Che at Club Valencia.  Under contract for six months, his task will be to improve the squad's performances, which have been erratic this season.  Second in the Champions League Group, including fine endeavors against Bayern Munich, and victory against Atleti cannot mask abject matches in the league, losses to Real Sociedad and Malaga come to mind.  Currently in tenth place.  Valencia must start earning points, especially on the road, where they were without a victory since March.
Moving on the Osasuna/Valencia match, Chalk on the Boots broke down a game low on quality as both teams needed a win for different reasons.  Valverde made several changes in his first game, bringing Albelda and moving Guardado to left back.  Up front he played almost all of his attacking options form the start (Feghouli, Piatti, Tino Costa, Soldado and Banega).  One point he made was this:
What must concern Valverde, even this early, is the need to link the midfield and attack to prevent Soldado being isolated. Banega cannot play too high, he needs to be on the ball in the midfield area. Either Jonas must start, when he is not suspended, or the wingers must become more inverted and reach Soldado quicker to offer support.
Analyzing the game Osasuna pressed Valencia in attempt to break up the rhythm of their visitors.  Not many chances were created and the both teams resorted to long balls and the hosts tried to attack an out of position Guardado.  Some of the best chances came from set pieces, but Oier had a great chance in the second half from the run of play. In the end, Valencia won on a scrappy goal by Soldado after Piatti's chip/cross hit the far post.
Finally, Madridista Mac saw Real Madrid fall afoul of the "deadball disease" before overturning the deficit due to creative substitutions by Mourinho.  Manucho took advantage of poor defending on set pieces by Los Blancos in general and Sergio Ramos in particular to give the hosts the lead twice.  Ozil's equalizer at 2-2 just before halftime gave the visitors the platform to go for the lead.  The Special One moved Callejon to LB/LM before shift Alonso to the back to accommodate Modric.  Once Ozil scored a wonderful free kick, the manager then brought in Varane to slot in at right back to get Real Madrid back to a more formation in order to see out the match.  Love the tactical nuances explained in the post and it shows how having a clever manager with tons of toys can pay dividends.
_________________________________
Visit Austin at Soccer Nomad and follow him on Twitter at @AustinLong1974
Follow @icentrocampista