Corruption threatens the integrity of Spanish football as match fixing allegations rock the game
Updated: 5 February, 2013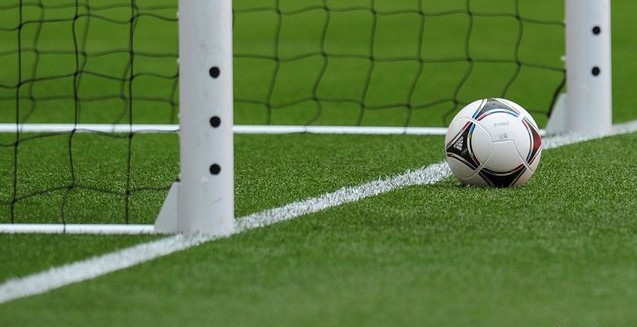 Racism, unprecedented levels of diving, sex scandals, and now the murky waters of match fixing – it is fair to say football's public relations department have had a pretty busy time of it in recent months.
Mondays announcement that investigators have identified around 380 matches that had been fixed right across Europe, has once again raised questions into the credibility of a game that is gradually beginning to look more and more unkempt.
Speaking in The Hague, Europol head Rob Wainright said the joint investigation had in total identified around 425 corrupt officials, players and serious criminals in 15 countries.
And unfortunately for fans of La Liga, one of those countries just happens to Spain.
Just last month, Spanish league vice-president Javier Tebas confirmed all fears, when admitting that he knows that La Liga games have been fixed in the past
"Games have been bought," Tebas said. "There is the real truth and then legal truth. Match-fixing exists, but you need to be able to prove it to be able to impose a punishment. We are trying to uncover the cheats because there are some, and even if there is just one, for me that is a scandal."
While the vital element of proof is, for now at least, somewhat conspicuous in its absence, the fact that a senior figure like Tebas is so adamant that match fixing exists in La Liga, is a worry.
And with UEFA recently stating that 0.7% of games are 'bought', Tebas is not blinkered enough to ignore the fact that illegal gambling syndicates could have influenced results in La Liga, as they had elsewhere in Europe.
"In our football the same thing could happen as went on in Italy. I believe that there will be a scandal some day, because it happens. Could there be the same percentage of games bought here as UEFA say? There could be."
At the end of last season, allegations were raised by then Racing Santander manager Alvaro Cervera and Granada president Quique Pina that Real Zaragoza's escape from relegation, which saw them win their last four remaining games, was highly suspicious in its nature.
Stemming from rumours that the detested and widely regarded as 'shifty', Zaragoza chairman Agapito Iglesias had allegedly said that he would "take care of the last six weeks" eyebrows were raised when his club did just that recording wins over Levante, Athletic, Racing Santander and Getafe.
The Segunda B Division also came under scrutiny at the end of the season with Ponferradina chief executive Eduardo Domínguez, claiming that their goalkeeper Orlando Quintana had received an offer from an as yet unknown party, to throw their crucial playoff game against Tenerife.
Speaking to Spanish news agency EFE, Dominguez claimed their goalkeeper "told the coach and then the directors that he had received a call to help Tenerife, to sell himself."
And then of course is the unforgettable matter of then FA Chief Lord Triesmans extradoinary claims that Spain and Russia planned to bribe officials at the 2010 World Cup in South Africa.
Never one to mince his words, the eccentric Triesman was quoted as saying "There's some evidence that the Spanish football authorities are trying to identify the referees…and pay them."
While no charges were ever brought against the Spanish FA – who did win the competition that year – it is concerning that a country who live in the seemingly perfect world of 'tippy tappy' is getting associated with these claims.
On the pitch La Liga may be widely regarded as the 'best in the world' but behind the scenes there is a lot of work that needs to be done to ensure that its reputation doesn't quickly turn into tatters.
Like it not, football is a mega money business and while there will always be the temptation by unscrupulous characters to try and fix games for their financial game, La Liga officials have a responsibility to ensure that the correct and stringent procedures are in place to find and punish those involved.
If they don't, then just like the Italian league, their credibility could soon be lost.
Follow @icentrocampista