"United have the upper hand and will take this tie"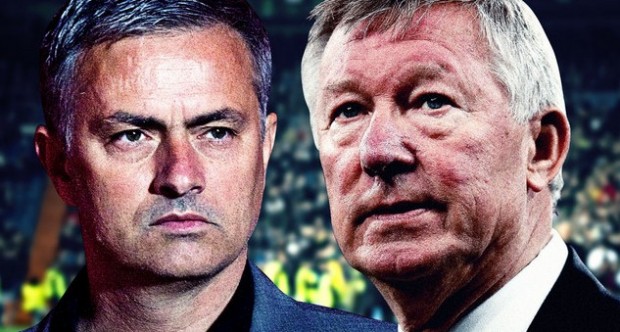 Ahead of tonight's showdown between Manchester United and Real Madrid, we caught up with Tanuj Lakhina from therealmadridfan.com, to ask his take on one of the most hyped Champions League games for years.
1. How do you expect Real Madrid to approach the game knowing they need an away goal?
Given counterattacking play has been our biggest asset this season, I expect us to go for it on the break rather than trying to work tirelessly to break them down. The same tactics as employed against Barcelona won't be useful as they have a very different approach in attack and in overall play.
2. What did you make of the first leg from a Madrid point of view?
I think Jose and maybe our players as a whole gave them way too much respect and allowed them to be comfortable. They had the upper hand in terms of good chances and also have the upper hand in terms of away goals now. We barely played to our level best and were more wary of their ability than using our own tactics.
3. How would you predict Real Madrid to line up?
It's tricky to see who will lineup and who won't because the entire squad has travelled (including Iker Casillas, who albeit injured, has travelled for moral support). Moreover Mourinho claimed everyone is fit and ready to play.
My probable lineup would be: Diego Lopez, Alvaro Arbeloa (RB), Ramos and Varane (CB), Fabio Coentrao (LB), Xabi and Khedira, Ozil and Di Maria, Cristiano Ronaldo and Benzema.
4. Real fans seem to have a love/hate relationship with Jose Mourinho,  how do you rate his time at the Bernabeu.
A fellow Madridista rightly said – "Mourinho is the most entertaining manager in football, as long as he isn't coaching your club". He has brought success to the club, he has achieved wonderful results and it shows with us winning La Liga with a lot of points and goals scored, progressing in UEFA Champions League and winning Copa del Rey after more than a decade. But I personally feel it comes at a cost. The cost being the extra media scrutiny and dislike from all corners of the football world for his viewpoints which are more or less controversial. He's a great manager for success but as a person he yarns for that attention which is unnecessary on most instances.
5. Can you still see him there next season? If not, where is he likely to head?
I don't see him going on beyond this season even though Florentino Perez has publicly shown support for him in time of need. His relationship has worsened with the media and it is an important relationship to maintain if you are a Real Madrid boss. I see him returning to England as he is unlikely to join Bundesliga with Pep Guardiola taking over at Bayern Munich and PSG in Ligue 1 providing little challenge for someone like him. If he and Roman Abramovich can mend broken ties in the past, he could do well again at Chelsea or even Manchester City with Roberto Mancini again not delivering on the big stage.
6. What are the main reasons for Real Madrids poor league performance this season?
It has been a case of two Real Madrid sides this season. One plays exceptionally well in the big games against big opponents and the other is the poor, dejected, depleted and clueless Real Madrid which doesn't know what to do when the ball is given to them.
The link up play becomes poor and we have been affected by many injuries to key players as well. At one point we had Di Maria or Callejon playing in defensive positions. Left back position suffered the most with injuries to both Marcelo and Coentrao. Then in attack, Higuain and Benzema were injured at one point too with all goal scoring duties falling to Cristiano.
While other teams would have employed their youngsters to step in and do the job with senior players injured, Mourinho's insistence on giving less playing time to Canteranos (except Morata now) has also hurt our chances with good quality players playing with Castilla or moving on to other teams.Thankfully things has improved after the winter break and hope it continues to improve from now on.
7.  What do you make of Manchester Utd this season?
Manchester United have been true to their nature of a team never giving up. Many times this season they have been down and out and suddenly they would get a ray of hope in the dying minutes to pick up a win. I won't call it "luck" as Roberto Mancini claims it to be. They have been spurred on by a fantastic season for Robin Van Persie and others have chipped in with their bits too. Their downside has been their defensive play which goes lacking at times but even then they have quality defenders in Vidic, Ferdinand and Jones (who is injured for the second leg and marked Cristiano exceptionally well in the first leg). They have done well to have the title all but wrapped up and it's only March!
8. And finally, a score prediction….
Tough to make a prediction but I am guessing United have the upper hand and will take this tie. 2-0 to them.
Follow @icentrocampista