Premier League is calling: Which top talent is moving from La Liga to England this summer?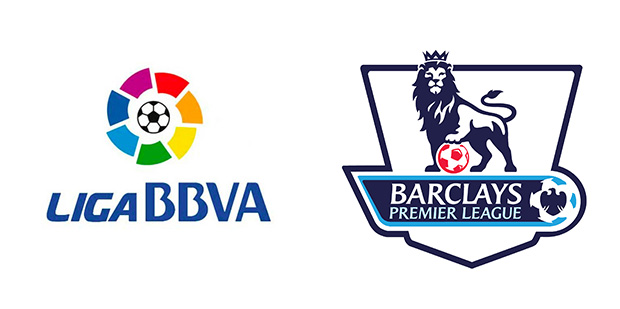 Until the final day of August last year, most Premier League fans would dismiss the overflow of transfer speculation surrounding their club, as many football journalists today will write articles about transfers out of thin air, many without source or evidence of a clubs interest. However, as Mesut Özil completed his £42.5 million move to Arsenal from Real Madrid in the final hours of last summer's transfer window, fans of Premier League clubs began to remember the great appeal of the league they belong to.
After a summer of the Premier League's biggest clubs missing out on top targets, and Gareth Bale (arguably the most in-form player at the time) making his move to Real Madrid, it would be hard for fans to believe that the Premier League shared the same appeal as La Liga. As this Premier League season comes to a compelling end, the rumour mill is once again in full motion as teams poise themselves for what could possibly be the most competitive season yet.
The most expected Premier League arrival from La Liga is Diego Costa, who is believed to have attracted the interest of Chelsea. Costa is Atletico Madrid's top scorer this season with 36 goals in all competitions and is looking to guide his side to a La Liga and Champions League double, but Jose Mourinho is believed to have highlighted the Brazilian turned Spanish international as his top target due to inconsistencies of his three current strikers.
Costa himself has yet to come out and commit his future to Atletico and could be offered the opportunity to be Chelsea's key forward next season, with his current manager Diego Simeone already declaring he would not keep Costa at the club against his will. However, on Wednesday night, Costa was partly responsible for knocking Chelsea out at the semi-final stage as he scored in Atletico's 3-1 win at Stamford Bridge, showing no signs that a deal was done just yet. His bullish style of play and fearless attitude whilst leading the line, is something that Mourinho's side has missed this season; Costa certainly has the ability up front by himself, which Fernando Torres, Demba Ba and Samuel Eto'o have struggled to do this season.
Costa isn't the only La Liga player tipped to move to England this summer, as speculation surrounding Cesc Fabregas' position at Barcelona has highly intensified over the past few weeks, and Manchester United are believed to have enquired about the player they chased rather persistently last summer. After losing his place in Barca coach's Tata Martino's side in the last few weeks, United's interest in the Spain International has grown, especially as Bayern Munich seem unwilling to sell midfielder Toni Kroos despite the uncertainty rambling on over his contractual situation at the Bavarian side.
A United move for Fabregas could be disrupted by his former side Arsenal, who are believed to have first option over the midfielder.  But with United in need of rebuilding and with a ball-playing central midfielder seen as an essential buy over the coming summer, United have more to gain from the acquisition of Fabregas than the gunners. The Old Trafford club, who are believed to have near £200 million in the kitty, will have the money to acquire the player if Barcelona have a willingness to sell. The lure of being one of United's key earners and becoming part of their new generation may be an attractive escape route for a player the Barca faithful seem to have lost faith in.
United are less likely to move for Atletico Bilbao midfielder Ander Herrera and Real Madrid full back Fábio Coentrão. These two players on the final of the summer window saw moves to Manchester fall at the final hurdle, and with a managerial change at the current Premier League champions, both were believed to be followed closely by former manager David Moyes, making moves this summer even more unlikely.
Despite the vast amount of speculation surrounding Fabregas' and Costa's future in La Liga, they are not the only players believed to have attracted the attention of a Premier League side, with a number of outside bets emerging over the course of the season. Arsene Wenger is believed to be an admirer of both Real Sociedad winger Antoine Griezmann and Atletico Bilbao centre half Aymeric Laporte, but admiration may be the end of it. Griezmann is possibly edging closer to a move back to his native France with Paris St. German, while Laporte is reportedly agreeing to join Barcelona on a pre-contract, as the Catalan's transfer ban was momentarily suspended.
For the duration of this season, Barcelona goalkeeper Victor Valdes has been linked with moves to Manchester City and Arsenal, but those reports have begun to fizzle out over the past month, and the Spain number two has possibly already signed a pre-contract agreement with Monaco as they prepare to build for the Champions League next season.
The future of the Spain number one, Iker Casillas, is also still up for debate, despite the speculation that he is unhappy at being replaced by fellow Spaniard Diego Lopez at Real Madrid. On the verge of his second final of the season and possibly leading out his side in the quest for their 10th European Cup, Casillas has reportedly been told that he still has a big role to play for the club, so a move to Premier League gets more unlikely by the day.
As we come into the final weeks of the season, different names are going to continue to fly around, and realistically, we won't know of any big name transfers until the climax of this year's World Cup in Brazil.  World Cup is, of course, a competition where a player's value can balloon within a moment, but for a league where three of its teams will compete in club footballs two elite European finals, there is certainly interest in the league's best players as La Liga's teams have helped produce its best season in years.
Follow @icentrocampista