Time for a change at Barca?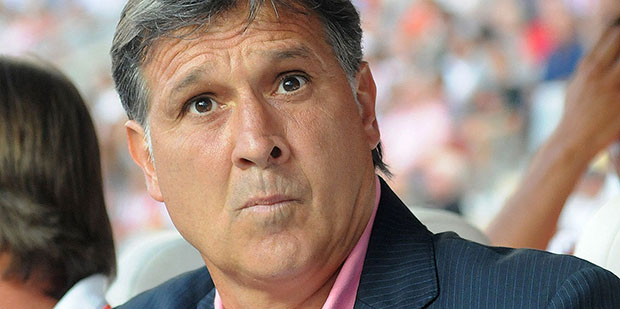 Watching Barcelona pass their way to nowhere and struggle to break down a stubborn Real Madrid defence last Wednesday night, we could have been forgiven for thinking we'd seen this all before.
At first, under the guidance of Pep Guardiola, the Barcelona 'tiki taka' style of football was admired from all over the world. Teams and fans became obsessed with dominating possession and all the talk in the British media was our teams should be adapting their styles and philosophies to match this style.
On the 28th of May 2011, Pep's team put on a performance widely regarded as one of the best of all time as they brushed aside Manchester United in the Champions League Final at Wembley. It wouldn't be an understatement to say that Barcelona absolutely destroyed Manchester United in the way you'd expect a Premiership team to outclass a non-league side in the 3rd round of the FA Cup. But this was the Champions League Final and media and fans from all around the world rejoiced at what they had witnessed. The match finished 3-1 in favour of Barca, but in all seriousness it could have been five or six for the men from Catalonia.
That point was certainly the peak of this team. The team contained the nucleus of the Spanish international squad which had just won back to back competitions – Euro 2008 and World Cup 2010, and of course a certain Leo Messi who was breaking all scoring records on his way to another high scoring season.
However since that final, Barcelona's dominance both domestically and on the European front has been challenged and the season after their victory at Wembley rivals Real Madrid snatched the title away from them.
Barcelona struggles in Europe seem to emanate from teams having worked out how to stop them from playing. Chelsea knocked them out in the Quarter Final stage in the 2011-12 season with a solid defensive performance both home and away prompting questions whether Barca's style of play was flawed now that teams had now found the formula to beat them.
2012 saw the end of Guardiola's reign as Barcelona manager. He left at the end of the season to have a year's break from football after feeling that he had achieved all he could with Barcelona.
In 2013 it got even worse for Barcelona, and a humiliating 7-0 aggregate defeat in the Semi Finals against Bayern Munich appeared to signal the end of this Barcelona team's reign of supremacy over their European counterparts. A new more efficient style of play from both the finalists that year, Bayern and Dortmund, made it clear that a new brand of football was becoming much more effective.
So where did it all go wrong? Quite simply teams learned quickly that by sitting deep and narrow that it severely limited Barca's attacking threat. As they aren't a physically tall or powerful team, opponents know that by packing the defence and forcing Barcelona into wide areas they stand a good chance of winning an aerial battle should they choose the cross it. Barca seemed unable to find a way around this as teams, particularly in European competition, started to set up against them in this way.
The Barcelona team at their peak were also very quick to press the opposition after losing the ball and prided themselves in being able to recover the ball almost as quickly as they'd lost it. But soon after Pep's departure in 2012, this pressing game seemed to lose its edge.
Yet despite their recent managerial changes their style hasn't changed an awful lot with Barcelona still setting up in a similar formation and still looking to play the same quick passing with the ultimate aim of pulling opposition defenders out of position.
Ta-ta to Tata?
The underachievement of the Catalans this year look like costing Tata Martino his job with rumours in Spain suggesting that two of the favourites to replace him are ex Barcelona player and coach – Luis Enrique, and current Athletic Bilbao coach Ernesto Valverde. Both managers are well known for playing a high tempo pressing and possession game, very much similar to the one played by Barcelona, so there shouldn't be much time needed for either manager to settle in to the club.
Over the years there has also been talk of Barcelona signing more of a target man to try and adapt to a more direct style of play when needed. Although it should be admired that they continue to play their style of football regardless of the situation, a lack of Plan B is something which has no doubt cost them at times.
However the failed move for Fernando Llorente and the relative underachievement of Zlatan Ibrahimovic at the club illustrated that it may not be easy for a more physical type player to fit in to the Barcelona way of thinking.
Whatever happens this summer it will certainly be an interesting one at the Nou Camp. A pending transfer embargo which means they won't be able to buy or sell anyone until summer 2015 could become a real problem with the usual summer spending of Real inevitable, and the potential for Atletico to re-invest some of their Champions League income.
A lot will depend on whether Barcelona's confidence in overturning this transfer ban is well placed and if their appeal is successful then Sporting Director Andoni Zubizarreta will be tasked with conducting a significant overhaul of the squad.
One which many think is long overdue.
Follow @icentrocampista