From Segunda to La Liga – UD Almeria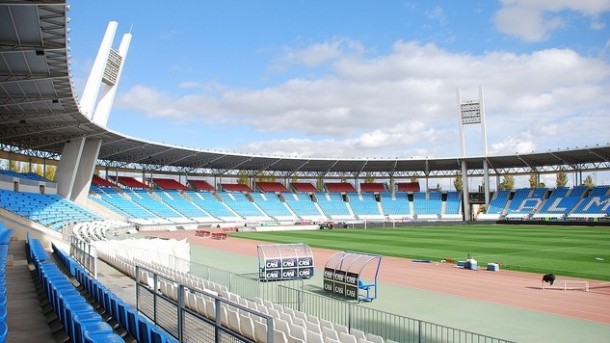 In our final look at the promoted teams from Segunda, Calum Nolan assess UD Almeria's chances this season.
UD Almeria.
A modest club with big ambitions, Almeria were founded as recently as 1989. To put that into perspective; that was the year their promoted Segunda División rivals Elche last played in the Primera División.
Almeria have spent just four seasons of their 24 year history in La Liga, all of them consecutively in an unparalleled period of success for the club from 2007 to 2011. This year's return to the top flight will represent Almeria's fifth, and is a great achievement for all at the club.
Almeria's promotion was a testing one, and appeared uncertain towards the end of the season with doubt setting in as results teetered out in a gradual decline following a strong start to the season. The club hailing from Andalucia, were alone in keeping a consistent pace with leaders Elche, they faltered slightly at Christmas, but recovered relatively quickly.
Their attacking football under manager Javi Gracia couldn't always compensate for a porous defence however, and when the goals didn't flow as they had Almeria entered the final third of the season conceding their position in 2nd to Girona and ultimately to a resurgent Villarreal.
Almeria recovered however, and mounted a valiant final push for 2nd position, and automatic promotion, winning 5 of their 7 games going into the final fixture against Villarreal level on points.
Villarreal were above Almeria on goal difference and just had to avoid defeat to secure promotion, they went one further and defeated Almeria by one goal to nil.
Almeria's defensive frailties had cost them, and they went into the play-offs. In first play-off it took 30 minutes of extra time and an injury time winner from Charles, at the very death of the second leg, to eliminate UD Las Palmas 2-3 on aggregate. Almeria had a much smoother ride in the final play-off ties against Girona, emerging convincing victors with an aggregate score of 4-0 over two legs.
Almeria had done it, they were promoted and a return to the Primera beckoned.
Having conceded 50 goals however, they were far and away the poorest team defensively to be promoted. While playing attacking football, Almeria relied too heavily on their talismanic centre forward Charles. The Brazilian finished top scorer in the Segunda with 27 goals and was absolutely instrumental in Almeria's promotion.
It will come as a considerable blow to Almeria's survival chances in the 2013-14 Primera season then, to highlight that as Almeria were still celebrating their promotion, Celta Vigo were parting them from their most important player and leaving a considerable blow to their preparations for the new season.
Charles' exit has left a major void in Almeria's side, one they have yet to fill. In a side that were poor defensively and so reliant on goals, the loss of their top scorer and key player is seriously damaging for the club's chances of survival in a division as competitive as La Liga.
Almeria have since moved to take 23 year old Rodri on loan from Barcelona, in an attempt to fill the goal-scoring void, yet in 12 appearances while on loan for Zaragoza last season Rodri managed just 2 goals. It is difficult to imagine Almeria being successful in the unforgiving environment of La Liga with a patchy defence and no reliable goal scorer.
The club have made one real coup in the transfer window however, bringing Liverpool's promising Spanish youngster Suso on a season-long loan. While just at the tender age of 19, Suso is a player with great balance and poise. Operating from the right wing or as an attacking midfielder, he is a player becoming recognised for his dribbling ability and eye for a pass.
Much is expected of the youngster, tipped for a big future by many he has represented Spain at Under-17, U18, U19, U20 and U21 level – no mean feat in a national team as competitive as Spain's. Suso could have a great impact in Almeria's side, but likewise, for a young player playing in a side desperate for results he may be prone to inconsistency.
Notably, the manager behind Almeria's promotion; Javi Gracia, failed to agree new terms with the club and left in the close season. The club's new managerial appointment was Francisco Javier Rodríguez Vilchez, promoted from managing the reserve side, Francisco will be the youngest manager in La Liga at just 34 years old in the new season.
After losing their top scorer, and with a young and inexperienced manager taking the helm, Almeria may find it an exceptionally difficult task to retain their status as a Primera club for next season.
Suso's development may prove a positive in a disappointing season for Almeria.
Verdict: Relegation
Follow @icentrocampista