Do Atlético have enough to break up the La Liga duopoly?
Updated: 28 February, 2014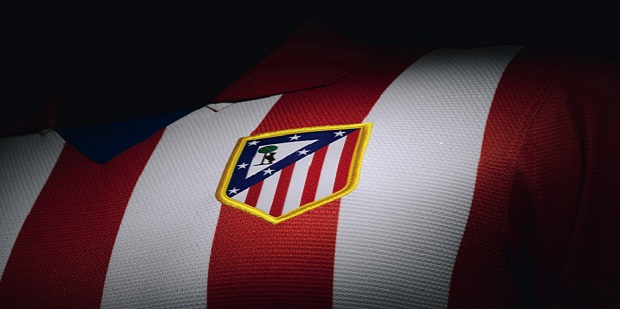 Last Sunday night Atlético Madrid lost grip on the La Liga title with a 3-0 away defeat to Osasuna. After going two thirds of the season neck and neck with Barcelona and Real Madrid, is one loss enough for the dream to be over? In many other leagues that claim would be ridiculous, but in recent years, any lost ground in the title race has proved catastrophic.
Atlético, who last won the title in 1996, finished 24 points off the pace last season, but currently find themselves just three points behind neighbours Real Madrid heading into the final 13 games of the season.
In the past decade, Atlético have been forced to sell key assets such as Fernando Torres, Sergio Aguero, Diego Forlan and Falcao, but through these sales they have always been able to cope and spend intelligently in the transfer market, allowing them to continuously compete for European football, year in, year out.
After the sale of last season's top scorer Falcao, Diego Costa, now in his second spell at the club, has been a revelation for Los Colchoneros and has scored 21 league goals so far this season. However despite Costa's heroics is would be foolish to label Atletico as a 'one man team' and as a unit they have been solid throughout.
But unlike their title rivals who have an almost embarrassing array of talent to call upon, Atleticos biggest downfall this season could be their lack of strength in depth and Diego Simeone showed naivety Sunday night, underestimating Osasuna by changing his tactics resting key players which left his side exposed.
From a competitive aspect La Liga could draw comparisons with the SPL back in the days when the Old Firm dominated the league from 1985 onwards. The SPL, an unquestionably inferior league in contrast, highlights the dangers La Liga is facing in relation to its competitive nature and distribution of riches, and this issue may only be addressed once financial fair play is finally introduced.
In recent years many Spanish talents have deserted La Liga in order to play in the Premier League. David Silva, Juan Mata, Santi Carzola and Alvaro Negredo are examples of full Internationals who have decided to move abroad rather than spend the entirety of their career in their homeland, where there are realistically only two teams that challenge for major honors.
Unlike their English, Italian and German counterparts who for the most part tend to stay in their native league, Spain, a nation that has produced some of modern footballs most technically gifted and talented footballers, is in fear of them moving abroad as there are not enough options for a player to move upwards.
What's surprising most fans and critics this season is that Atlético are still within touching distance of the title some 25 games into the campaign. They certainly do not have the riches of quality that both Real and Barcelona possess, nor do their squad have the experience of being involved in a title race, at this stage in the season with the exception of certain players such as David Villa, and the injured Tiago who have won domestic honors with other clubs earlier on in their careers.
Will Atlético have the composure to compete to the very end season or will they run out of legs and fall at the final hurdle?
If Atletico were to clinch their first title in 18 years, it may not be enough for them to compete again next season. The Valencia side that won the title back in 2004, failed to secure European football the following season. With Barcelona in the 'Ronaldinho era' and Real continuing to invest heavily in superstars, the doors were slammed shut on their fellow competitors.
Recently, it was reported that both Real and Barcelona's television revenue is to be limited under a new Spanish law, that will stop both clubs earning what was believed to be six and a half times more than the smallest clubs in La Liga. This law could be the beginning of La Liga's 'minnow' teams closing the gap with the current duopoly.
If you look at the Premier League in particular, clubs collectively spent £760 million throughout the summer and winter window, with 12 of the 20 teams breaking their record transfer fee – both Tottenham and Cardiff broke their transfer window three times in the summer. The smaller teams in La Liga do not have this opportunity to spend a large amount on a player and there are a number of reasons why Premier League sides can.
The Premier League receives five times the amount La Liga does through media rights, and receives double La Liga's intake for shirt sponsorship deals. As a brand, the Premier League is without question the most marketable league in the world. This is due to the competitiveness of the league, and the unpredictability that surrounds it.
Earning collectively rather than individually, gives clubs a chance to compete, and even though there are no certainties in predicting the outcome of a league season, in La Liga it is almost a certainty that one of Barcelona and Real Madrid are going to finish top.
Over the coming years and with financial caps being put in place, we might begin to see five or six teams competing for the title, but for the time being Atlético Madrid have an opportunity to break the mould.
With money no object for big two, could La Liga remain a two horse race for another decade?
Follow @icentrocampista