20 LA LIGA FACTS TO IMPRESS THE FAMILY
Updated: 24 December, 2011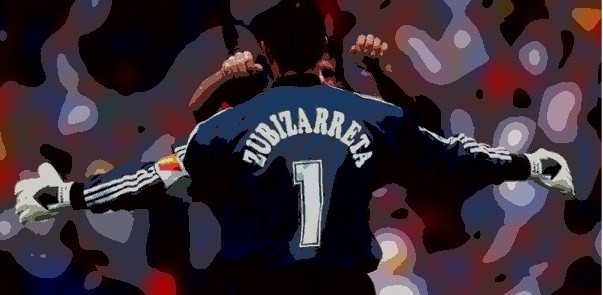 For most people Christmas day is synonymous with unwanted socks, dry turkey, and hangovers.
However  there is also another meaning to Christmas, a special family celebration of one the most important things in many peoples lives.
That is the annual family quiz of course, which causes argument and rift until exactly the same time next year.
Like never before, it presents the opportunity to show off to your friends and family as to the vast array of general knowledge you possess, before everybody falls asleep on the sofa.
Forget about how many promotions you have had at work this year, how many Ferrari's you have bought, or even how exotic a holiday you have planned for 2012, if you don't know who won the Eurovision song contest in 1964 expect a year of torment and distain to rightly follow.
And if you're anything like me, and the only hope you have of reconciliation with members of your family lies in the subject of 'sport' then fear not, because here at elcentrocampista.com we've got your back covered.
No one likes to spend Christmas night having been evicted to the garden, so read, copy, and more importantly remember these 20 La Liga facts….
BARCELONA has finished the runners up in La Liga the most number of times.
REAL MADRID AND BARCELONA have both failed in finish in the top two in La Liga on just 11 occasions.
THE PRIMERA LIGA – referred to as La Liga – was founded in 1928.
RAFEAL BENITEZ was the manager of Valencia the last time they won the league in 03/04
ATHLETIC BILBAO has never been relegated from La Liga.
BARCELONA have had 139 foreign players don their shirt since 1929.
NINE different clubs have won La Liga since its inception.
REAL MADRID has won the most with a grand total of 31.
FUTBOL CLUB BARCELONA were founded on November 29th 1899 by Joan Gamper
CRISTIANO RONALDO'S 90 million Euro transfer to Real Madrid was the highest in the history of La Liga.
THE fewest wins in a La Liga season is TWO, a record which is held by four clubs.
SPORTING GIJON recorded the lowest point total in La Liga history with a mere 13 points in 97/98.
ATLETICO MADRID once went 13 games without conceding a goal in 90/91 season.
ANDONI ZUBIZARRETA has the most career league appearances in La Liga with 622 to his name.
TELMO ZARRA has the record for the most career league goals after finding the net 252 times in his career.
SEVEN is the most goals scored in one game by a single player.
ATHLETIC BILBAO'S 12 – 1 win over Barcelona in 1931 remains a record win.
LUIS ARAGONES has managed 757 games in La Liga during his managerial career. That's a record.
IKER MUNIAN became the youngest ever goal scorer in the league with a goal when he was just 16 in 2009.
And finally, Cristiano Ronaldo's holds the record for the most goals in one season with 40 last year.
So there we have it, an almost definitive guide to ensure that if questions concerning La Liga crop up this Christmas, then you needn't be frantically trying to connect your phone to 'Google'.
Consider it our Christmas present to you.
Oh and in case your panicking because you don't know who won the aforementioned Eurovision song contest in 1964, then it was this little ditty from Italy…
Merry Christmas everyone!
Follow @icentrocampista