WALKED BEFORE HE WAS PUSHED? – The Laudrup fiasco
Updated: 29 September, 2011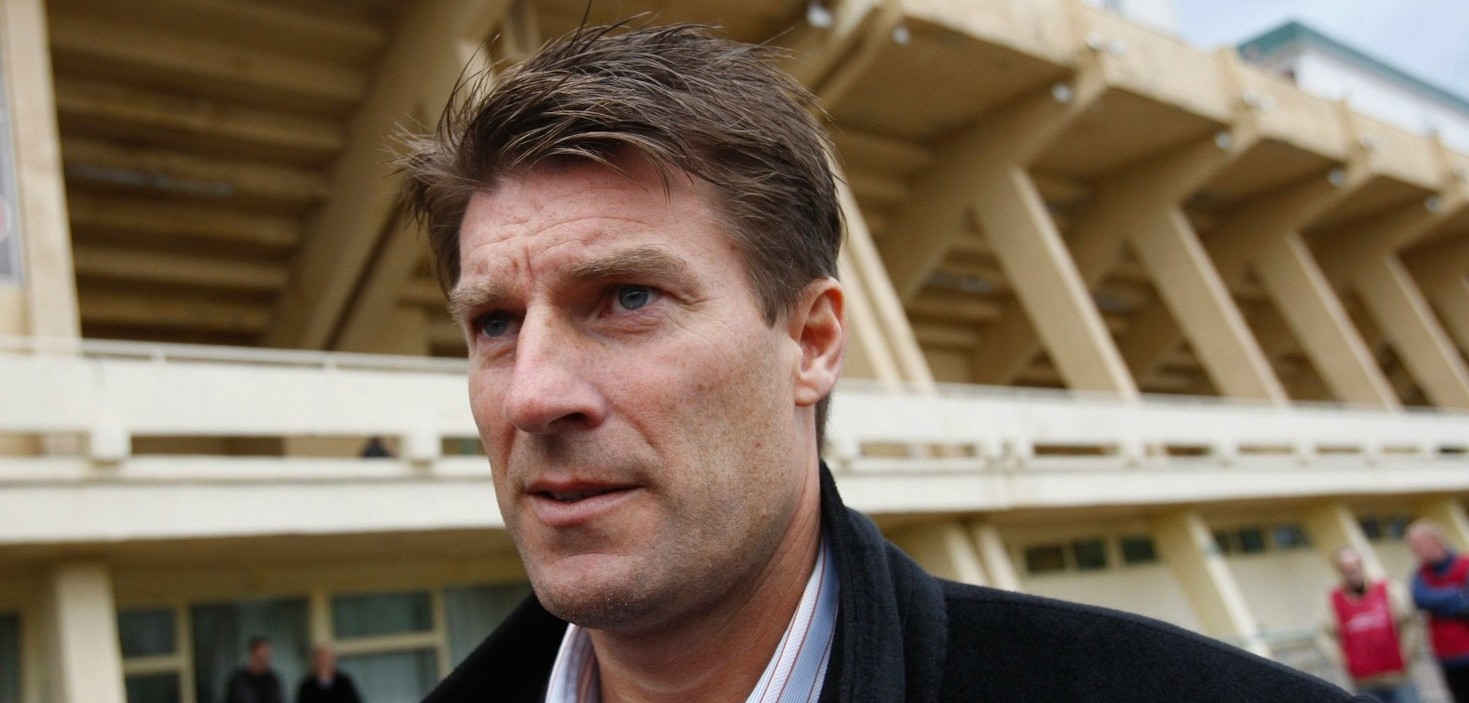 The ever straining relationship between Danish coach Michael Laudrup and Mallorca vice-president Lorenzo Serra Ferrer finally came to an end yesterday afternoon after weeks of speculation.
Laudrup was clearly upset with how the former Betis, Barcelona and Mallorca manager was running the club by saying in his resignation press conference, "Mallorca will be whatever Serra Ferrer wants it to be."
So was Laudrup right to quit?
Well, it's not as if he doesn't have a history of it. After impressing with Getafe in the 2007/08 season, Laudrup tendered his resignation prior to the end of the season, which alerted many clubs around Europe – but why? Laudrup had made people sit up and take notice of the unfashionable Madrid based side by beating both Barcelona and their giant city rivals in his one season, but it was cup competitions that drew plaudits for Laudrup and Getafe.
Not only did he take them to the Copa Del Rey final, but Laudrup led his side to the UEFA Cup quarter finals, beating established sides like Tottenham Hotspur, Anderlecht, AEK Athens and Benfica before a heartbreaking late defeat to German powerhouse Bayern Munich.
There wasn't really a reason given for leaving Getafe, just stating "My time at the club has come to an end. I'm making this announcement so that the club can have a chance to look for a replacement and in order to express my thanks to them for having given me this opportunity."
His agent said at that time that teams like Galatasaray and Sevilla wanted to hire the Danish legend, but eyebrows were raised when he pitched up at Russian side Spartak Moscow. It was even more bizarre when his agent said "Spain is like a second home, his family are very happy here." shortly after his resignation at Getafe.
His time in Russia was far from happy, spending just 7 months in Moscow and was sacked after a humiliating 3-0 defeat to rivals Dinamo Moscow in the Cup. So where to next?
Spanish media reported that Laudrup had accepted the Atletico Madrid job, replacing Abel Resino. But this never came to fruition as Laudrup could not agree personal terms, and Atleti went for Quique Sanchez Flores instead.
So it took until the summer of 2010 for Laudrup to get back into work, landing somewhat of a poisoned chalice. Gregorio Manzano had led Mallorca to within seconds of Champions League qualification in the 2009/110 season, only for Sevilla to snatch it away from him. The repercussions were felt at San Moix, as Manzano left for Sevilla, players were sold off and the club realised it's huge debt.
Laudrup came in and impressed some people as Mallorca's home form was excellent, whilst the form of Jonathan de Guzman was pleasing too. A horrendous record on the road and a poor run of form meant that Mallorca escaped relegation on the last day of the season by just one point.
Then Laudrup and Serra Ferrer locked horns.
The continual cost cutting and asset stripping of Mallorca persisted during the summer, as Laudrup could only bring in Israeli striker Tomer Hemed, Chico on loan from Genoa, Gianni Zuiverloon from West Bromwich Albion, Pablo Caceres, Alejandro Alfaro and Federico Tissone for very little money. One of Laudrup's targets, Marvin Ogunjimi, couldn't be signed in time and it left Mallorca with a thin squad.
Then Serra Ferrer decided to offload star man Jonathan de Guzman late into transfer deadline day to Villarreal, leaving Laudrup with next to no time to bring in a much needed replacement. Coupled with the sale of leading goalscorer Pierre Webo, Laudrup heavily criticised the Mallorca strategy, claiming it was 'improvisation' and that there were no plans as to where the club was going.
A poor start to the season didn't help Laudrup's cause as the game against Real Sociedad was deemed as a 'job saver'. Mallorca won the game, but Laudrup is still out of a job.
The key event came earlier this week when Laudrup's assistant manager Erik Larsen launched a vicious tirade on Serra Ferrer. And he was sacked.
Just a day later and the main man followed him out of the door.
It's a real shame because Laudrup is a hugely liked man in football. He was an exceptional player, a nice man and a decent football manager. The likelihood is that Laudrup will be one of the first names on any club's list of managers – Blackburn Rovers springs to mind if they do sack Steve Kean in the near future.
But will this fiasco have tarnished Laudrup's image? He feels that he was mistreated at Mallorca and many people do feel that the Dane deserves better. Given funds and a chairman who trusts him, Laudrup will rebuild his reputation, I am sure of that.
One final line from Laudrup, and a huge indication as to why he did quit, and a reminder of what goes through the mind of a manager.
"You can lose or win but you have to enjoy yourself."
Follow @icentrocampista