TACTICAL ANALYSIS – Valencia 1-1 Chelsea
Updated: 29 September, 2011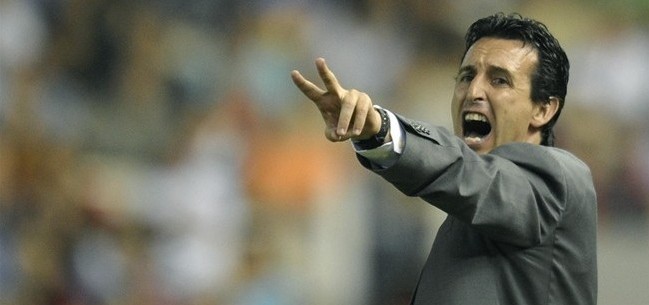 Emery set up a team capable of fluidity and tactical flexibility in possession, he opted for Banega and Albelda to hold the midfield and anyone in front of them were given license to move the ball quickly and fluidly.
The constant threat was Soldado running the line across the Chelsea defence's shoulder, looking for Mathieu across the floor and Emery planned on drawing Bosingwa out with Mathieu freeing up Alba to run beyond the not-so-willing Mata and get to the byline to service Soldado.
This didn't quite work on either flank first half mainly down to Luiz and Cole's positioning defending crosses, the main Valencia threat first half was the dynamic Canales who got between the lines and was never really picked up causing a lot of free space for the little guy to work some of his magic around the Chelsea box.
A few hard tackles on Alba and Canales first half quietened the pair down significantly, this was mainly down to Ramires and Mikel's work rate than anything tactically significant.
Chelsea targeted the right flank (Valencia's left flank) constantly attempting to play in behind Ramires or Malouda because Alba stepped up too far. This worked fine until Emery tweaked it late in the first half to a more compact and flat defensive line, then everything Chelsea attempted had to run through the centre and with Rami controlling Torres because he was constantly tight on the Spaniard and Mata being pretty ineffective in the final third this meant that Chelsea's main threat came from Ramires who was always able to run off Albelda and get a run at Ruiz/Rami at the heart of the Valencia defence.
Despite a complacent first quarter to the game Valencia settled defensively with early jitters brushed aside as they looked to exploit their width with Miguel/Alba running at the Chelsea full backs.
Emery targeted the wide areas throughout the first 45, he knew that with Banega/Canales/Albelda putting energy in off the ball he could contain the majority of Chelsea's midfield fluidity.
Torres' supply was always being stamped out, causing him to get frustrated which is just what Emery planned for. Chelsea lacked the final ball and the edge to take on 3 men to make space first half, no keeper was busy but Valencia had the ball in the more dangerous areas.
The 2nd half brought out a different game, a more confident approach from either side as Banega was unshackled and Luiz was let loose with a few 40+ yard runs.
Bosingwa was the main threat from kick off, constantly getting the ball and running at Valencia defender's. Malouda was fluid in movement but in possession he was poor and could not retain the ball adequately for the Chelsea system to be effective in the important areas.
Then a spell of possession and purpose passing allowed Chelsea to pack the 2-4 line of Valencia with 4 bodies, once Malouda was down the side it was a matter of finding a runner and he picked out Lampard who was unmarked, he clinically put Chelsea 1 up.
Despite the run from Malouda in the channel it was a pretty weak display from the Frenchman who was so complacent and unimaginative in his anticipation throughout the game.
Lampard had a pretty solid game in so much he tracked Canales well enough and rarely gave away possession. Torres 2nd half looked a real threat as he dropped a few yard away from Rami causing himself to get more time and space as well as, crucially, getting his head mentally out of the 'duel' with the Frenchman.
The thing Chelsea did more often 2nd half which they did not do 1st was get runners in the box rather than joggers half-heartedly touch the 18 yard line. With Torres' presence you could be forgiven to be wondering at half time why he never showed real intent to get in the box for his widemen. His aerial presence was never more apparent as he climbed above his man and got in a superb header producing an even finer save from the fledgling Alves.
Valencia changed shape after this Chelsea spell, he put on Jonas/Feghouli for Banega/Pablo and the pair of substitutes had an immediate impact with the line of pressure. Valencia stepped up their midfield and front line pressure on Chelsea's on the ball players by another 10 yards causing a lot of indecision and panic from Chelsea's midfielder, Ramires and Malouda in-particular, whilst the system changed the instruction of how to break the Chelsea defence remained the same.
The idea was diagonal, flat, passes in behind Chelsea to the on running Piatti/Soldado. First half Chelsea played their line well and caught Soldado offside on numerous occasions but as his headed chance showed Roberto's ability to peel off un noticed is a real threat.
After a few heroic's from Cech rushing the Valencia runners it looked like Chelsea simply would not learn their lessons, Bosingwa was rarely the culprit but usually the more experienced Terry/Cole who were caught napping by the Valencia front players constantly.
Without Ramires chasing down the runners, Chelsea relied on Mikel to do the stopper job on the edge of their box to stop the neat passes and range shots coming in. Luiz had a sensational 2nd half, with some brilliant defensive positioning interceptions on Soldado, but his instinct is to stop rather than cover and he often stepped into the Ramires position on the edge of the 18 leaving a gap for Alba and the substitute Piatti to exploit.
After good pressure from Torres and Mata up front for Chelsea, they couldn't quite find a 2nd goal which Villas Boas was relying on. He thought Anelka's pace leading the line would offset Rami more, so he took the ever dangerous Torres off assuming a 2nd goal would come.
He then took the now tired looking Lampard off for Kalou a decision which baffled many, most observers guessed he would shift into a 4-2-3-1 shape with Mikel and Meireles deep but I expected Drogba for Lampard and then Anelka shifted to the wide right where his pace could be a real threat. Kalou came on and never looked comfortable, he looked lost if anything, his positioning was naive and the stuff of a League 1 player.
Constantly running offside with no timing or decisive intent to his play throughout, and then within minutes of coming on he was infantile defending a corner and conceded a penalty which Soldado coolly put away.
The system 2nd half from Chelsea was fine if the midfielders held their ground, but they dropped too deep and allowed Valencia's forward players time on the ball and room to pick a pass. The narrow leaning setup by the Chelsea defence contributed to their own downfall, for most of the game they defended 10 yards from each touchline but in the last 30 minutes they went to a more 15 yards from the touchline setup.
Meaning it took longer for the full backs to get tight on their men and stop the crosses.
Emery's, seemingly divine, rotation policy worked out well tonight despite him playing a clumsy LB at left wing and a left winger at LB, he got his tactics 2nd half about as perfect as they could be to exploit Chelsea's defence and midfield disarray.
Villas Boas will be wondering how he didn't manage to get a win here tonight, if Chelsea are to advance to the latter stages of this competition they need to opt out of playing Malouda/Kalou who have proven once again to be a liability in the system he's trying to incorporate.
Follow @icentrocampista