THE AFRICAN LEGEND OF REAL MADRID
Updated: 3 December, 2011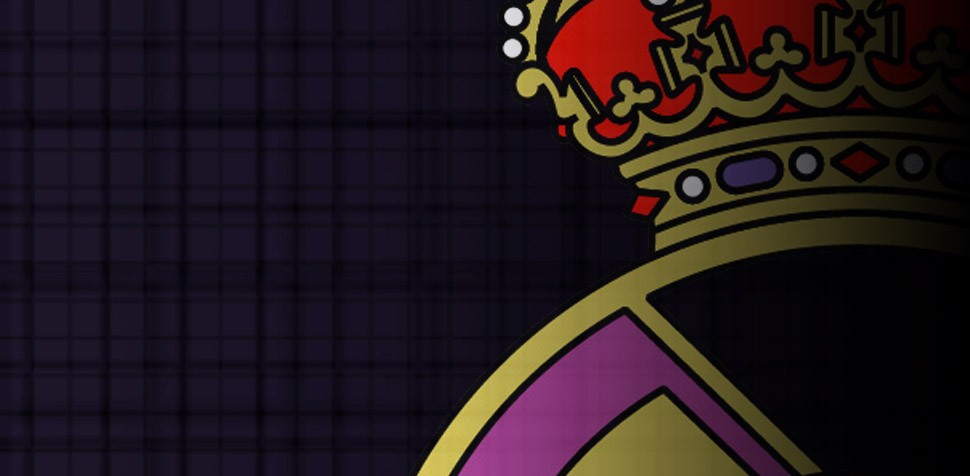 José Martínez Sánchez, nicknamed Pirri was born on 11th March 1945 in the Spanish North African colony of Ceuta.
As a youngster, he played for local sides Imperio Riffien, SD Ceuta and Atlético Ceuta, before moving to Granada CF.
His first season of football in the Primera with Los Granadinos saw him play 21 games, scoring 11 goals.
Quickly attracting attention, whilst with Granada CF he won his first international cap with the Spanish selection.
It wasn't long before Real Madrid came calling, with Pirri joining them in 1964, then making his début as a substitute for the legendary Ferenc Puskás, during a match against Barcelona.
Pirri formed part of the legendary Yé-yé generation of all-Spanish Real Madrid players that dominated Spanish football in the 1960s.
The name "Yé-yé" came from the "Yeah, yeah, yeah" chorus in the Beatles' song "She Loves You" after four members of the team posed for Marca sporting Beatles wigs.
"Yé-yé" was also how youngsters were called in Spain in the Sixties when the Beatlemania was catching on around the world.
He was a flexible player positionally. Most recognised as a "Libero", defensive midfielder, central midfielder, he would also play in defence, or as a makeshift forward.
Two important occasions featured strongly in the legendary status of Pirri as a player at Real Madrid.
Even as a relatively inexperienced player, he was part of the European Cup winning side, who came from behind to beat Partizan Belgrade 2-1 at the final in Brussels.
Five years later, it was his bravery, self-sacrifice and courage that earned him the admiration of fans, in the 1971 Cup Winners Cup final against Chelsea.
Pirri suffered a broken collarbone duringthe match, which finished 1-1 after extra time.
As penalties weren't used to decide the outcome of matches, the game went to a replay two days later.
Pirri captained the side for the replay, with his arm in a sling for the entirety of the match, which Chelsea won 2-1, despite a courageous fight back by Real Madrid, late in the game.
José Martínez "Pirri" spent 15 years as a player with Real Madrid between 1964 and 1980, playing 561 games and scoring 170 goals in all competitions.
His honours with Real Madrid included one European Cup, 10 League Titles and four Spanish Cup winners.
He also played 41 games, scoring 16 goals for the Spanish national team, including appearances at the 1966 and 1978 World Cup tournaments.
The latter tournament in Argentina being where he made his final appearance for the Spanish team, during a 1-0 win against Sweden.
Pirri finished his illustrious playing career in Mexico with Puebla FC, playing 41 games and scoring 16 goals.
Whilst in Mexico, he finished his medical studies to become a doctor, before returning to Spain and joining the medical team at Real Madrid and later assuming the role of General Manager.
He eventually left Real Madrid in 2000, with Jorge Valdano taking his place following the arrival of Florentino Pérez and the "Pirri Report" scandal, where his report on the playing staff at the club was leaked to the press.
His report was critical of 19 players within the 33 man squad.
He didn't feel Geremi and Steve McManaman were suitable for Real Madrid and amongst his other thoughts…
Guti – "Physically very strong. Has technical ability to succeed, but his behaviour is not typical of a Real Madrid player. Poor attitude on and off the pitch.
While acknowledging his good technical and physical attributes, it is difficult to succeed at Real Madrid. He's not focused on his profession and should we get a good offer, we should let him go."
Anelka – "His greatest virtue is speed. Has perfect physique for a player, very fast and has great change of pace. Is good for the counter-attack. Shows little effort, very introverted, suspicious of others.
Having trouble with other players in the team. Will be very difficult for him to succeed in Madrid and he will create many problems. It is best to sell him as soon as possible."
Morientes – "Suffering poor form and confidence, so we should try to sell him quickly."
His report wasn't all critical however. He had strong praise for players like Raul "indispensable", Casillas (then 18), who he suggested "has an excellent future and should be brought into the first team as soon as possible", whilst he believed Roberto Carlos was "irreplaceable".
After the dust settled several years later, most of his observations in the report – positive or negative – proved to be very astute, with the benefit of time proving his assessment of the players had proved to be right in most cases.
He has since gone on to work for various areas of the sporting press as a respected commentator, pundit and football analyst.
Pirri became the first player or staff member in the clubs history to be awarded Real Madrid's prestigious "Laureate" award.
To be be presented with such an honour ahead of other great players to have worn the white kit or Real Madrid, was high praise indeed.
A truly legendary player, who was at the heart of the club on and off the field.
Follow @icentrocampista