HOT PROPERTY – Is Jordi Alba on his way out at Valencia?
Updated: 16 January, 2012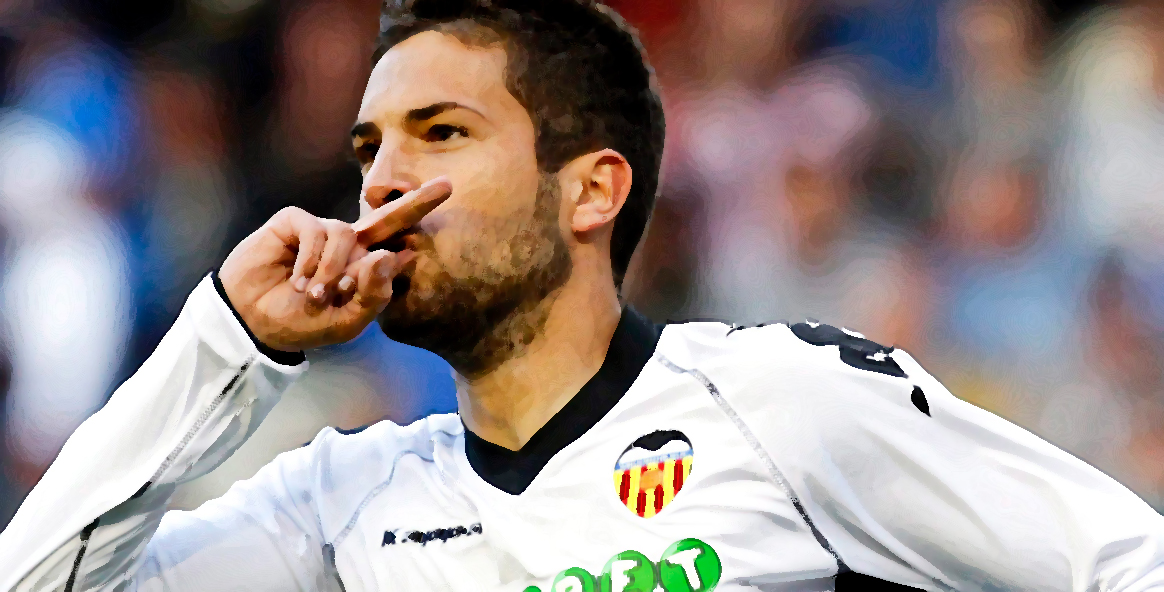 If someone asked you to name five world class players you'd do it in no time, five world class strikers, maybe a little longer, five world class midfielders, probably the same, and again for defenders.
If someone asked you to name five world class left backs, things would start getting difficult. Ashley Cole, Patrice Evra and Eric Abidal have long been the first point of call but the fact of the matter is, the left full back position is probably the weakest in world football.
Throughout Spain's recent Euro and World cup successes Joan Capdevila was the unsurpassable stalwart making the position his own, but at the age of 33 a replacement was necessary for one of the best international teams seen to continue progressing.
Valencia's Jordi Alba looks to be on his way to cementing the spot as his own fighting off competition from big spending Malaga's Nacho Monreal and Liverpool's Jose Enrique.
Since moving from the left wing to left back, Valencianista Alba has impressed many, including Vicente del Bosque, in a big part thanks to his partnership with Jeremy Mathieu but also due to his speed and stamina, storming up and down the left wing for the whole 90 minutes, beating his man on a regular basis through skill but also with his fantastic passing ability, constantly spotting opportunities for quick one two's with team mates.
When he gets beyond the last man Alba's talents learnt from his time on the left wing are highlighted, producing finesse finishes with either foot or supplying the final ball that's allowed him to rack up 3 assists already this season.
For Los Che supporters La Selecion has become a curse. As soon as one of their talented Spaniards gets an international cap, departures become almost inevitable.
Their four representatives at the 2010 World Cup, David Villa, David Silva, Juan Mata and Carlos Marchena now play for Barcelona, Manchester City, Chelsea and Villarreal. Unfortunately, following Alba's two caps, the trend looks set to continue.
Valencia based sports paper, Superdeporte recently ran a picture of two men meeting for a meal in Barcelona, sadly for fans, one was a representative of Jordi Alba, and the other of Pep Guardiola.
Of course they could just be friends or colleges meeting for a meal but anyone hoping that is the case would be kidding themselves, Barcelona's current left back, Eric Abidal will turn 33 next season, and that's quite an age for a first choice player in the world's best team.
Alba hasn't been fully committal when asked about his future in press conferences and although the rumours of a move Manchester United among others continue the current Barcelona speculation has gained a great deal of substance, added to the fact the player actually began his career in the champions youth ranks.
Mundo Deportivo and Sport both picked up on the story, the former claim that Gareth Bale and Jordi Alba top the list for Barcelona's summer spending, while Sport claim it's Thiago Silva, not Bale who sits atop the pile of targets with Alba.
Valencia privately say negotiations for a five year contract are at an advanced stage but this may be interrupted as interest in the player increases.
Despite the recent sale of Maxwell to Paris Saint Germain a move to Barcelona looks very unlikely this window and those at the club would have to put every effort in to agreeing a deal with Alba within the next five months before the summer window.
For now it's a waiting game for Valencia fans as their club look to begin another fight to hold on to one of their prize assets as interest intensifies. Amongst the impending uncertainty one things for sure, Los Che supporters will be awaiting future Spain squad announcements praying Roberto Soldado's name is nowhere to be seen.
Follow @icentrocampista