¡Ole, Ole, Ole El Cholo Simeone! – Diego comes home to Madrid
Updated: 16 January, 2012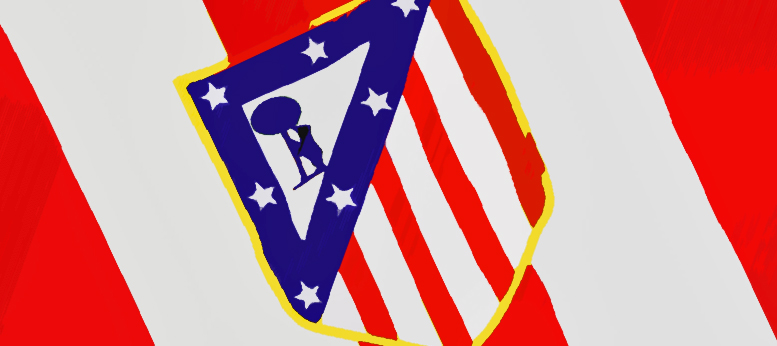 The Vicente Calderón roared in unison as they cheered their side and new leader, Diego Simeone off the pitch following Sundays resounding 3-0 victory over Villarreal.
It was around 1:50 PM, local time, and the fans were revelling in a performance that was reminiscent of the famous team of the "Doblete" (Atlético won both Cup and Liga in 1996).
To say it was better than the previous showings under recently-departed Gregorio Manzano would be to state the obvious.
The similarities to 1996 were there in more ways than one. Not only did the team play as they did two decade ago, that side's star midfielder and Zamora-winning goalkeeper were involved, the only different was that they were on the sidelines coaching the two teams.
Molina is currently the coach of Villarreal, while Simeone is trying to lead Atlético to old glories. More than two hours before the chants of "Ole, Ole, Ole Cholo Simeone" filled the stadium, around 11:30, both coaches were hugging each other and bestowing good luck wishes.
Then the game started, Simeone with his hands on his pockets, prowled around technical box, he is looking nervous, or he is just showing the same insensitive he always showed on the pitch. Five minutes have gone.
Molina, on other side, is just watching the game with his arms crossed, maybe he already knew that this game wasn't going to be an easy one and was holding himself and his feelings back. 10 minutes have past.
Cholo gets angry with Godín as he wasted a fast-break opportunity, soon after it's Juanfran who makes Simeone scream because of his poor cross.
13 minutes now and for the first time during the match, the fans start singing "Ole, Ole, Ole Cholo Simeone" just like during the glory days of the  late 90'.
Cholo waves to the crowd as a sign of appreciation.
Simeone cheers Miranda after a poor clearance, them his hands cover his face as Falcao missed a clear chance. 21 minutes, first corner for Atlético and 'Cholo' calls Juanfran to work on the set-piece.
30 minutes now, and Simeone argues with the referee after a bad challenge from Cani. He is constantly leaving the coaches area, he is kicking every ball.
36 min, now is Molina who calls Nilmar to defend a corner.
39 minutes now and we have the first goal of the day. After great play by Adrián, Falcao scores easily in front of goal. Simeone doesn't waste time celebrating, he calls Diego to work on something.
41 minutes once again the Calderón sings "Ole, Ole, Ole Cholo Simeone".
Half time and Atleti are one goal up, Simeone  just strolls down the tunnel.
The second half starts just like the first one ends. Simeone still with his hands in his pockets, walking around his coach box – it is really cool at the Calderón.
49 minutes and a penalty  is given to Atlético, Falcao scores. Cholo, once again, doesn't celebrate the goal, he just calls Gabi for further indications. This is clearly his style, he knows as a die-hard Colchonero that every game has 90 minutes and you can't lose concentration.
The Argentinean coach is going to make his first change, the first hour of football has passed at the ground near the Manzanares and Salvio is about to enter the field, a few words from Simeone and a pat on the back and he is ready to go.
The 75 and 76 minute have brought clear chances to Atlético, first it was Godín who fires wide, then Falcao fails to beat Diego López in a one-on-one. Both times Simeone puts his hands to his head.
However,  three minutes later and it's time to celebrate again, and Cholo doesn't hold back this time. After lovely play, Diego scores the third goal of the night, Simeone goes mad with excitement, hands waiving in the air and a scream of "gol" on his throat.
85 minutes and Simeone shows his appreciation for Diego's effort as the Brazilian is being sub. Cholo joins the fans with the standing ovation and then gives his star midfield a huge hug.
One minute later, with the game already over, the Calderón fans remember that Molina was once also a star for their team and the chants of "Molina, Molina, Molina" echo around the stadium.
Full time, and with the 3-0 scoreline there is only one chant at the Vicente Calderón  "Ole, Ole, Ole Cholo Simeone"
2:15 local time, the game is over but now Simeone is answering the press. After a question by El Centrocampista, wondering about his positive attitude towards Diego, wondering if this is appreciation or rather a spoiling touch to his start? Simeone answers with a smile on his face saying that he is not a "big spoiling guy" and tries not to make a big deal about it – talking about how great the team played all around.
2:35 Simeone leaves the stadium in his car; the few fans that are still there, putting up with the cold, keep chanting "Ole, Ole, Ole Cholo Simeone".
The Argentinean coach waves and smile, his job today is done but he knows that there is still a lot of work to do, that's why his team starts practice tomorrow at 6 pm.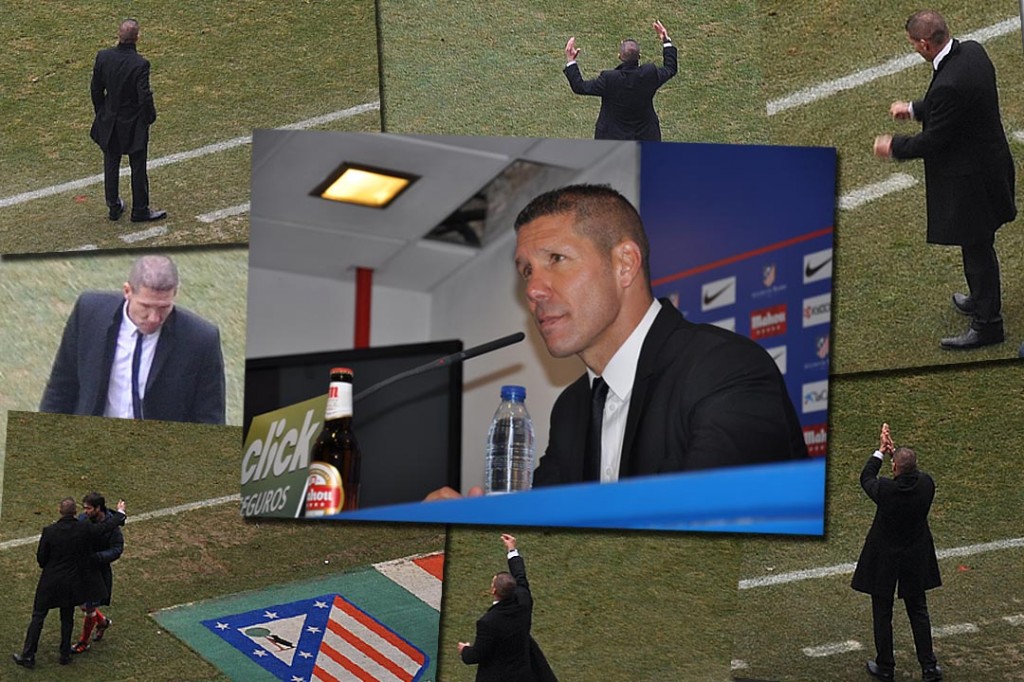 Photograph courtesy of Guillermo Santa-Olalla
Follow @icentrocampista