MISSING THE POINT – Mourinho's theatrics and Pepe aftermath distract from matters on the pitch
Updated: 24 January, 2012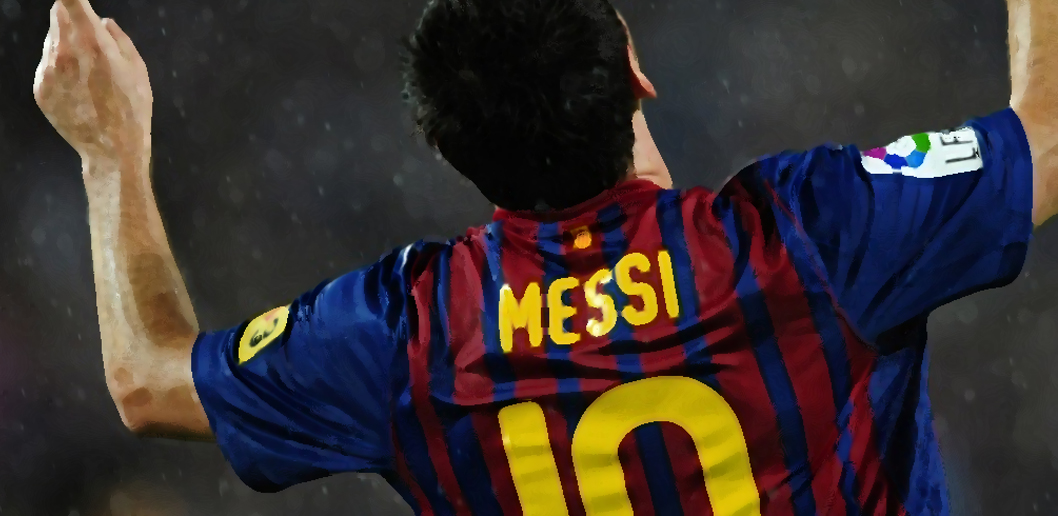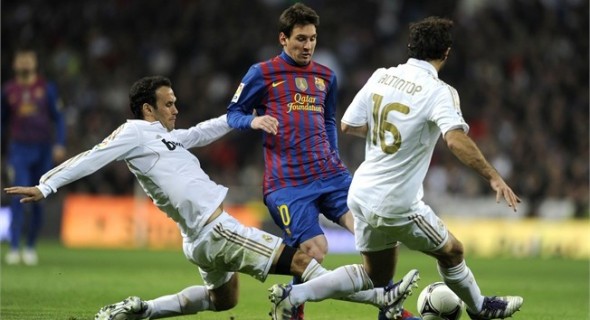 With the ongoing war between Jose Mourinho and Marca continuing to dominate the headlines in the Spanish media, it seems everyone has forgotten there's a football match to be played tomorrow.
If we had to construct a timeline of Marca's main headlines over the last week, football would be a word almost entirely absent.
Whether it's Sergio Ramos and Iker Casillas on the training pitch or Jose Mourinho in a press conference, the persistent theme is controversy.
The tragic thing is, we're approaching the second leg of arguably the biggest game in the world off the back of two important performances from both teams at the weekend, and yet no one in Spanish media seems to care.
Let's try and cut through the mist and examine the important moments from the weekend then, and think about how these may impact tomorrow's clash.
Real Madrid against Athletic Bilbao may look like a standard Real route in hindsight, but it was anything but that if you consider the details.
Bilbao's opener was far too easy, and if we look at where it came from there's an old trend that re-emerges.
Marcelo was caught horribly out of position yet again as Bilbao counter-attacked brilliantly, allowing an admittedly lovely chipped pass to find Javi Martinez. The Bilbao ace made no mistake in planting the ball at Llorente's feet soon after.
The finish was marvellous and the move looked great, but it was defensive suicide from the Brazilian fullback that once again caused Madrid to concede.
Marcelo may have levelled the score soon after with some typically wonderful attacking play, but such errors at the back are disastrous against Barcelona. Pep Guardiola must rub his hands with delight every time he sees Marcelo's name in the left fullback position when facing Madrid.
I'm not trying to be unfair on a brilliant attacking player, but rather pointing out that Madrid's weakest moment on Sunday was down to his lack of positional awareness, and certainly not for the first time.
Marcelo isn't a defender in any shape or form, and it's telling that neither of the goals conceded against Barcelona in the Bernabéu last Wednesday came from Madrid's left side.
The fact is, Fabio Coentrao done a better job of securing Madrid's left side against Barcelona than Marcelo ever has, even if it isn't fashionable to say it.
Returning to Sunday, Madrid showed an incredible amount of desire to turn the game around, but on any other night Bilbao could have been 2-0 up before Real had a sight of goal. The same kind of defensive madness will do little to help their cause should they wish to overturn the deficit at the Camp Nou this Wednesday.
Barcelona on the other hand approach Wednesday's fixture off the back of their finest away performance of the season.
Despite several changes in key personel (seemingly with the intention of resting the likes of Puyol and Xavi for el Clasico), the blaugrana managed to put Malaga to bed with relative ease, thanks to a Lionel Messi hat-trick and one from Alexis.
Guardiola will be pleased that Sanchez continues to develop his more clinical side after scoring his sixth in six games, and will hope that the young Chilean continues his run of form against Madrid.
Then there's Lionel Messi. The same people who claimed Lionel Messi was useless away from home this season have all but disappeared after the Argentine wizard bagged three on Sunday.
One slaloming run, one pace filled classy finish and one impeccably placed looping header reminded us all of just how startlingly complete the Barcelona forward really is. Messi didn't manage to get on the score sheet against Madrid last week, but following on from one of his best displays of the season, it's difficult to see past la pulga breaking his duck on Wednesday.
Turning our attention towards the defensive side of Barça's performance, things look less rosy. Victor Valdes had to produce a string of saves, including one awe-inspiring double effort in order to keep Malaga out in the early minutes of the match.
Just as Real can't afford to have fullbacks out of position on Wednesday night, against Madrid, such slackness from Barcelona will certainly be punished.
Admittedly  however Barcelona were lacking a certain long-haired defensive talisman against Malaga. Guardiola will no doubt be counting on Puyol's return in order to try and keep a clean sheet against the Madrileños in the cup.
In the wake of Barcelona's victory in Madrid, it's easy to forget that Real only need one goal to give Barcelona a fright.
Should Real score first, Barcelona will certainly need another two before they can begin to relax. Remember, even if the tie ends on three goals a piece overall, Real will go through on away goals.
It's all still to play for, and a tantalizing prospect in light of the weekend. Hopefully the next instalment of El Clásico leaves us talking about football, not theatrics. The Spanish press has an important role to play in making sure that happens.
Follow @icentrocampista