A BLACK COMEDY IN ANDALUCIA – Tales of debt, farce and lots of goals
Updated: 24 January, 2012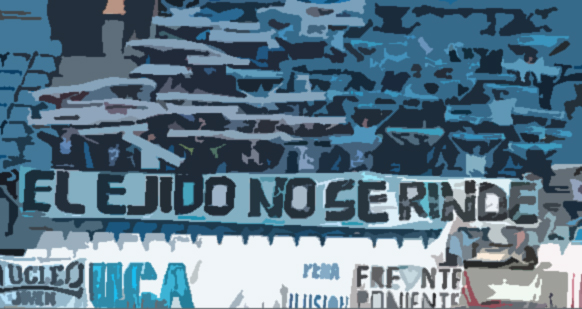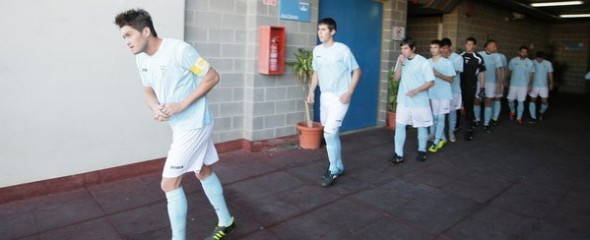 Anyone with even a passing interest in Spanish football outside La Liga will be aware that the financial situation of many lower league clubs is even more dire than the trials and tribulations facing the likes of Rayo Vallecano, Racing de Santander and Zaragoza.
However this weekend in a small town called El Ejido in Andalucia, the situation descended into farce, and ultimately led to a 14-0 away win for a Lorca side against a team which had effectively ceased to exist a couple of weeks beforehand.
Historically it is not uncommon for lower level Spanish clubs to be wound up and quickly replaced by a new team with the same home ground but a slightly different name.
However in the case of the seemingly extinct Third Division side Polideportivo Ejido, those seeking to keep football alive in the town were not keen on starting all over again lower down the Spanish league pyramid.
So ten days ago they held a press conference at which they announced a campaign to attract more supporters to the 'new' club, to be named Poli Ejido 2012, and made it clear that they planned to fulfil the original Poli Ejido's fixtures, whilst accepting that relegation was inevitable.
Whether they should ever have been allowed to entertain this possibility is highly debatable, but it would seem that they were given no reason to believe that it would not be permitted.
This plan was formulated to ensure that the new club were not expelled from the league, a fate which would ensure under Spanish league regulations that they were unable to get back to the same level at which the old club had existed for a minimum of two years.
However there was one big problem with it – nearly all Poli Ejido's registered players had left, having not been paid for months, and the new directors were not allowed to sign any more.
With this in mind, an attempt was made to persuade the league to postpone last weekend's Third Division clash with Villanovense, whilst the new men in charge tried to come up with some way of getting the seven registered first team players required to fulfil a fixture.
However they failed to do so, although laughably they still made the 600 mile round trip with three first teamers and a bunch of kids on the off chance, before a call from the federation persuaded the referee to reverse his original decision to play the game.
As this weekend's clash with Lorca loomed, initial reports suggested that the new directors had accepted their fate. However on Friday evening the federation were again approached about a possible postponement, and again permission was refused.
By this stage the situation had become critical for those running the ten day old club, as a second failure to fulfil a fixture would indeed lead to the automatic expulsion from the league which they had been trying so hard to avoid.
Exactly what happened between then and Sunday evening is unclear, but what is certain is that Lorca were told by the federation that they had to show up at the 7,870 capacity Estadio Municipal Santo Domingo to fulfil the fixture.
They duly did so, and thus a ludicrous chain of events was set in motion.
With the stadium literally deserted (all supporters of the old club and anyone mad enough to sign up to support the 'new' one had logically assumed that no game would be played), the visitors must have been about to get back on their bus and go home when suddenly their opposition emrged from the home dressing room.
However the team sheet for the occasion bears the name of Poli Ejido, a club which of course by this stage longer existed. Worse than that, the team named included a player who was ruled out before Christmas for the rest of the season with a cruciate knee ligament injury, as well as another who later confirmed that he was nowhere near the stadium when the game took place.
Amazingly despite a Lorca official pointing out to referee Bernardo Moreno that the registration details supplied by the home team in no way matched the players on the field (an observation which was allegedly met with the response 'What's the problem, don't you want to play?'), the match went ahead.
If you want to witness it for yourself, as well as the surreal events preceding it, watch the below , and if nothing else, you will come to the conclusion that the 'keeper certainly has not played in goal before.
It is hard to imagine a sorrier spectacle in the long and often fabled history of Spanish professional football, a history which now has Poli Ejido 0 Lorca 14 as its record away victory.
Given that not even the ball used in the match complied with league regulations, it is to be hoped that the RFEF act decisively in declaring a game which should never have taken place null and void, and remove from Group 4 of the Spanish Third Division any semblance of a team which just over three seasons ago beat Villareal 5-0 in a Copa del Rey tie.
Their supporters certainly deserve better than this sorry end to their club's 42 year history, a history which appeared to have ended ten days ago but which right now has one final indignity on its record.
Follow @icentrocampista