MOURINHO'S MR MADRID BRINGS SOME CALM TO THE MAYHEM
Updated: 23 January, 2012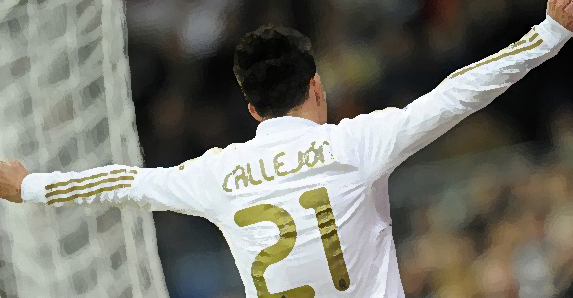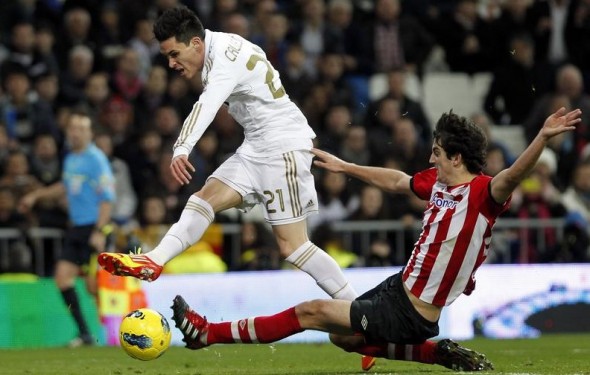 AP Images
If you believe the hype, Real Madrid are in crisis, Jose Mourinho is on the verge of quitting and Cristiano Ronaldo is looking for a way out of the Santiago Bernabeu at the soonest opportunity.
Then again, people once claimed the world was flat.
However there can be no denying it has been a somewhat difficult week or so in Madrid.
A second home loss of the season to Barcelona last week has been followed by  claim and counter claim of division and unrest in the squad, with a 4-1 win against Athletic at the weekend only partially reverting media focus back to the pitch.
Mourinho and his team are under siege as they go to the Camp Nou tomorrow for the Copa del Rey second leg clash against the Catalans.
Despite the reports of doom and gloom that are emanating from the country's media however, Madrid fans do have one reason to be optimistic (and it's not the fact that they are five points clear at the top of the league…).
While Cristiano Ronaldo is being whistled and while Pepe doing his best to start world war three, one man is getting on with business – in fact he is doing a pretty good job at that business too.
Jose Maria Callejon is firing on all cylinders.
With eight goals in 15 games so far his boyhood heroes, the  Motril-born forward is certainly repaying the six million euros his club handed Espanyol to bring him back to the Santiago Bernabeu.
Callejon you will remember,  joined the Catalan side in the summer of 2008 after failing to make to progression from Real Madrid Castilla to the senior side.
The Madrid management  recognised that the-then 19-year-old  still had potential however and inserted a buy back clause in the chance he performed well at his new club.
And so this proved to be a wise decision,  his prolific partnership with Pablo Osvaldo, helped by the excellent Victor Ruiz in defence catapulted Espanyol to an eighth place finish last season.
There were severe financial problems at the club however, and they were soon forced to sell their most valuable assets.
Callejon garnered great interest from a host of clubs but, in truth, when his former club come looking, there was only one destination for the player.
Real Madrid announced they had officially bought-back their former youth protege in May last year, meeting the six million euro clause they had themselves inserted.
It has been challenging to break into the star-studded first team at the Bernabeu, but Callejon is adapting far better than anyone could have imagined.
In fact, it could be argued he has established himself as one of Jose Mourinho's key players this season and with the consistency shown so far, could prove even more so as the season enters the business end.
One thing is for sure, the sight of Callejon bursting through the Bilbao defence to calmly slot the ball into the bottom corner on Sunday will have delighted Madridistas, and the significance of his badge-kissing goal celebration will not have been lost on many either.
Here is a man who is clearly still very much in love with Real Madrid, even if others aren't.
Follow @icentrocampista