SAME RESULT BUT A FEW POSITIVES FOR REAL MADRID
Updated: 20 January, 2012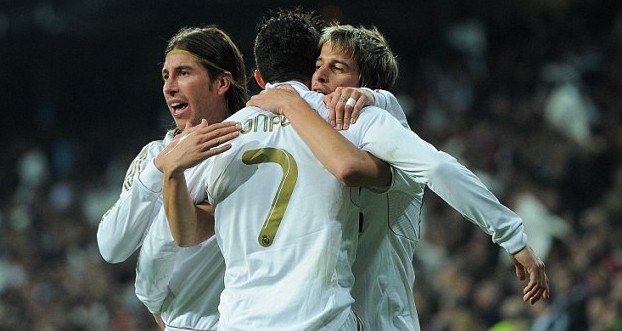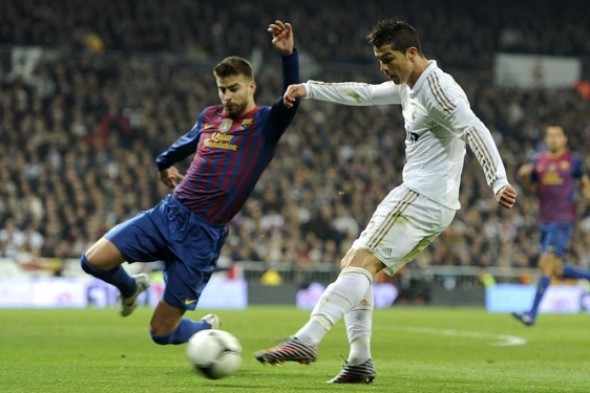 Getty Images
After the first leg of what seems to be the almost ever present clásico game, a number of things stood out.
Firstly, the shock inclusion of Hamit Altintop and Ricardo Carlvalho in Jose Mourninho's starting line-up, seen by most as a huge gamble, almost proved to be inspired decision by the Portuguese coach. Almost.
Altintop, who has been a virtual spectator at the club since arriving from Bayern Munchen, and Carvalho, who has just returned from a lengthy injury lay-off,  both performed well – Carvalho it could be argued was almost back to his Chelsea-esque best.
Secondly, Cristiano Ronaldo does actually know what tracking back means, and how to do it.
He also answered his critics to some degree with a goal and probably his best performance against Barcelona to date.
And lastly, perennial clásico offenders Pepe and Busquets have not changed their spots.
Those above issues will be talked to death, especially in Marca who for a publication that is notorious for its Madrid bias, is doing a pretty good job of attempting to derail the team's moral in recent weeks, and in light of Rooney's tweet calling Pepe an 'idiot' for his stamp on Messi, that issue looks set to roll on and on. And on.
However, Messi will surely be glad that such a patron saint and upstanding member of the community like Wayne Rooney is there to champion his cause.
Back to the match, and  Sergio Ramos was impressive at the heart of the Madrid defence again for Mourinho – you would not know this was the same player who valued the Copa so much he dropped it under a bus last season.
Despite the form of the Real Madrid front three so far this term, he must be in contention for player awards at the end of the campaign should he continue in this form.
Those factors aside however, and in the cold light of day, Madrid are faced with yet again having lost to Barcelona, and at home to boot.
Whilst it will certainly be an uphill and unenviable task to turn the tie around next week at the Camp Nou, Los Blancos will believe that they are still very much capable of achieving it.
Jose Mourinho often works best when under a siege mentality, and it will be no surprise if we see this mentality spread to his team over the weekend ahead of next week's crunch game.
The anticipated return of Angel Di Maria from injury will be a huge boost for the side, the Argentine was sorely missed on Wednesday, with replacement Higuain only being notable for his substitution in the second half.
Arbeloa will also be back, and the side may have to do without Pepe, who surely cannot complain should he face a retrospective ban.
One thing that is absolutely vital for Real will be to make sure that they do not let this defeat affect their for in the league, as if nothing else, that is going to plan, with the five point gap leaving the league entirely in their hands.
It will now be interesting to see how Mourinho regroups his players and how that group of players respond.
One thing is for certain however, they may have again lost to their bitter rivals, but should they win the league without beating Barcelona, it is doubtful they will care too much…
Follow @icentrocampista