NEW COACH, SAME PROBLEM – Can Villarreal save their season?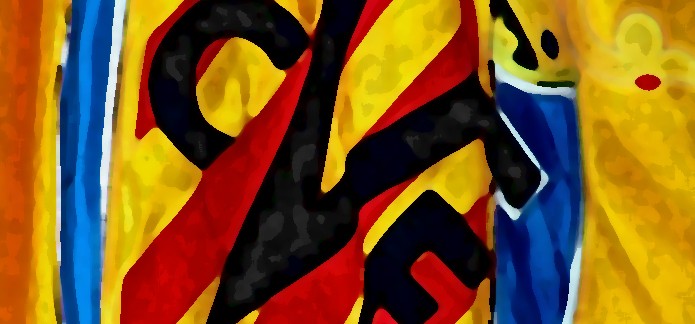 Villarreal return to action in the new year with both the senior and B teams narrowly above the relegation zone in their respective divisions.
Looking at the first team's squad, most would say they are certainly good enough to remain in the Primera. On the other hand, the performance of that squad this season—too often, a fragile defense coupled with a punchless offense—has left them where they are now.
The B team also has talent, and the Mini Submarine has shown more offensive prowess.
Nonetheless, the same defensive frailties, particularly late in matches, have cost valuable points. The continuing Spanish economic crisis is now hitting even well-run clubs operating successful canteras such as Villarreal.
Sponsorship money and commercial revenues, already much reduced, are being squeezed further as the Spanish economic crisis continues, while match day revenues and TV moneys are essentially fixed.
There just isn't money in the kitty for a big winter purchase.
Villarreal would have liked to add striker Ikechukwu Uche, signed at the end of August and then sent to Granada on a season-long loan, however the Andalusians have insisted the Nigerian will be staying at Los Carmenes until the loan deal runs out in the summer.
With this blow, it looks like Villarreal will have to go with what they've got (Ruben, Nilmar, Joselu, Bordas) – unless there's a real opportunity in the short-term loan market.
At one time Chelsea was rumored to have agreed we could take Lukaku on loan; whether that's still true (if it ever was) is unknown.
Villarreal's injury woes have continued, too. José Catalá suffered a knee injury during his rehab and will be out another month at least. A backup for Joan Oriol at left back would therefore be helpful, but is only likely to come from the B squad.
Meanwhile, new B coach Velasquez has brought several players from the C team with him, and will look to trim an already bloated roster as he fights relegation from the Segunda.
Thiago Dutra has already left, and some others who haven't seen much playing time will follow. Players like Airam and Lucas Porcar will still have plenty of support, even with Castellani and Joselu likely to be included in the first team.
Still, Villarreal B is a young team without a lot of leadership and experience, so survival may be difficult. Leadership has been a key issue with the first team, too. By the end of the Garrido era confidence among many players in his management seemed to have gone; perhaps a more likeable, less tightly-wound coach can achieve better results.
On the other hand, José Molina has no Primera coaching experience and precious little in the lower divisions, so it's hard to evaluate his coaching skills and tactical nous at this point.
Still, for now the fact that he's not Garrido will earn him the support of many fans at El Madrigal.
Although Sr. Roig stated Molina was his first choice because the team has a policy of promoting from within, he was also the cheapest option, a point not lost on many Villarreal supporters.
But given the €16m loss announced in fiscal 2011, the failure of the team to earn any extra cash in the Champions League, plus the €2m paid to Garrido to buy out his contract, going cheap is a great move, so long as it works.
Another, less-discussed aspect to the Molina hire was that it enabled Villarreal players to return from their break able to begin practice immediately with the new coaching staff.
And now that the team is out of Europe and the Copa del Rey, Molina will have a lot of practice time to work with this team and improve its performance.
That's time Garrido never had–between the late player moves in the summer and the Group of Death in the Champions League, Villarreal were on the back foot to start the season, and it has showed.
Molina has to be excited but nervous about his Primera coaching debut, so maybe it's just as well that it's at home against local rivals Valencia.
Los Che have a Copa game Thursday night so their preparation time for the match at El Madrigal on Sunday will be quite short, which might help the home side's chances.
And help, in whatever form they can get it, would be nice indeed.
______________________________________________
Visit the VillarrealUSA.com website for more Yellow Submarine news, game
previews, match threads, analysis, etc.—plus a weekly podcast on all things Villarreal.
Endavant Villarreal!!
Follow @icentrocampista