WHAT THE PAPERS SAY – Nou Mestalla underway soon, Marcelino under the microscope and Valdano has some advice
Updated: 13 January, 2012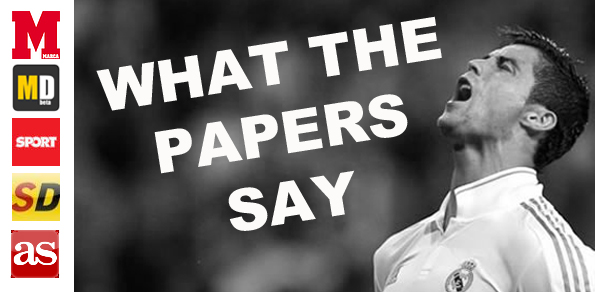 Some say it is a plague, others a gift, but what is certain is that yet another series of Clásicos means even more talking points in the Spanish press.
And so, despite my initial plan to make this paper review entirely Clásico free, Jorge Valdano went and opened his mouth, and as we've come to expect, gold fell out.
One Real Madrid/Barcelona blip on this piece aside, there's yet more good news from Valencia, with the Nou Mestalla project given new life.
Down in Andalucia, things are hotting up for Marcelino, but let's stat up north, where Joaquín Caparrós returns to haunt Athletic Bilbao.
El Correo had less to say about Athletic Bilbao's hammering of Albacete in the Copa Del Rey, instead fixing their attention on the next round.
The ominous headline read "Caparrós regresa a San Mamés el miércoles" (Caparrós returns to the San Mames on Wednesday), and builds up the anticipation nicely for what is sure to be an intriguing tie between two equally eccentric managers.
El Correo notes that though ex-Bilbao chief Caparrósis is fondly remembered in the Basque city, all sentimentality will be dropped come Wednesday night.
Bilbao will be cautious but confident, following the return of star man Fernando Llorente, who managed 65 minutes and a decent performance against Albacete. El Rey Leon will no dout be crucial in what is my personal pick for tie of the round.
In Andalucia, El Correo de Andalucía (that's a different Correo from the one previously mentioned – stick with us) is contemplating Marcelino's future.
The southern daily ran with the headline "Marcelino se juega su futuro en dos citas envenenadas" (Marcelino will play for his future in two poisonous ties).
As you can probably tell from that dramatic line, the paper claims that the under-pressure Sevilla coach will have his future decided by Espanyol and Real Betis.
Marcelino was defiant after Sevilla's victory (aggregate defeat) against Valencia in the Copa Del Rey, saying that he is "absolutely capable, as is the team, to change their situation".
Marcelino further insisted that he "refuses to stop believing that we'll be competing for the Champions League position", and notes that the "incorporation of Reyes will give us more options in attack".
Incidentally,  new (old) Sevilla signing Reyes joins the small and not very illustrious club of players that have been knocked out of the Copa Del Rey twice in the same season. Sounds promising.
Now for that Valdano gold I mentioned earlier. The unavoidable Marca today ran with the headline "Valdano: "Poner a Pepe en el medio no es una solución aceptable" (putting Pepe in midfield isn't an acceptable solution).
OK so, gold was a bit strong, but none the less the former Madrid manager/sporting director/meddler just can't stop meddling in Jose Mourinho's affairs.
Valdano advises (or rather, taunts) Mourinho that playing Lass at right back would leave a "hole in the middle of the park" that "neither Pepe nor Coentrao could fill".
That being said, Valdano does have a point when he says that "covering the flanks is really important against Barcelona", with Madrid being repeatidly hurt out wide by Dani Alves in the last Clásico.
With the Copa Del Rey grudgematch drawing nearer, this is unlikely to be the last time we hear from Jorge, though let's face it, he can and will do a lot better.
To end on a happy note, we turn our heads towards Valencia. Superdeporte ran with the headline "Es importante que se reinicien las obras" (it's important to restart work), with the quote coming from Valencia President Manuel Llorente.
Valencia fans will be delighted that Llorente can now give them a rough date for the restart of work on the Nou Mestalla. The Valencia Presidents assures Valencianistas that work will start "before the summer", and will be finished "between 18 and 22 months later".
Knowing Spanish builders, I'd say it's safe to estimate closer to the 22 month mark there. Still, good news for Los Che yet again. What's happening to the world?
Join us next week for more pre Clásico buildup, and news from the other teams in Spain.
Follow @icentrocampista