SOCCER NOMAD: LA LIGA AROUND THE WEB
Updated: 10 February, 2012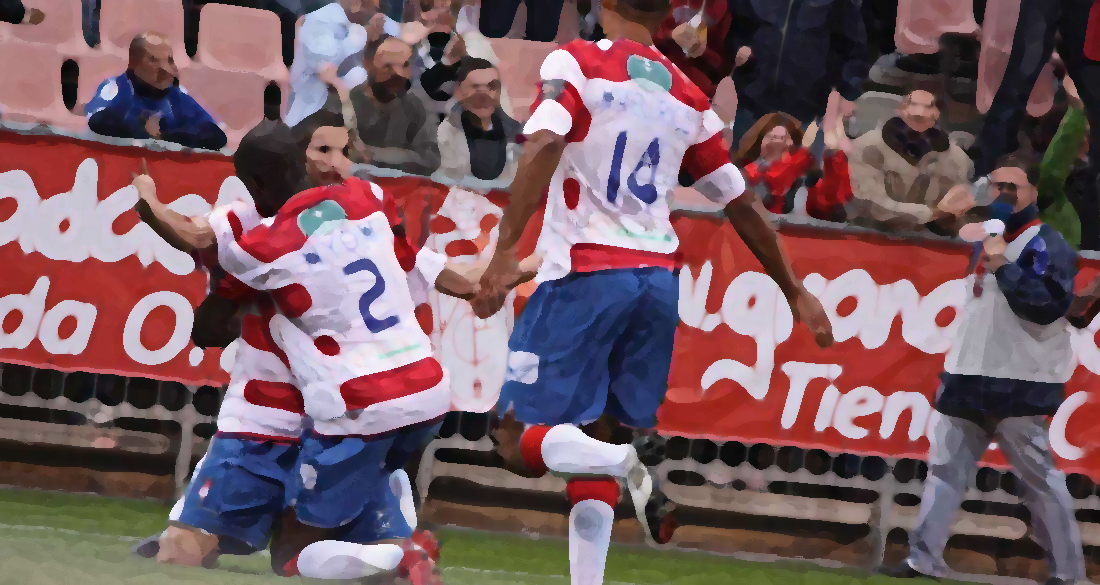 Saturday
Athletic Bilbao 3  Espanyol 3
I have seen a couple of fantastic games this season—Valencia 2 FCB 2; Bilbao 2 FCB 2; Villarreal 2 Valencia 2—but this game might be the best of the lot.  I picked this game out of the weekend's program because it featured two teams vying for European places and I had been following both in the Copa del Rey.  I was rewarded with an energetic goalfest featuring fantastic finishes, shambolic defending and end to end action.
Barcelona 2-1 Real Sociedad
Looks like Liverpool aren't the only club to deal with cat invading the pitch as Meg Ryan at Total Barca looked back on a Barca game that featured youth but also some of the issues that have been plaguing the Blaugrana this season: lack of finishing, injuries and vulnerablility to the counter-attack.
Getafe 0-1 Real Madrid
Bassam gave tongue in check awards to at Real Madrid Football Blog.  He was able to have some fun with Los Merengues as the game against Getafe was not even worth writing about.
Mallorca 1-0 Real Betis
Levante 1-1 Racing
Sunday
Real Zaragoza 1-2 Rayo Vallecano
Sevilla 1-2 Villarreal
Marcelino was fired the next day.  No surprise really.  With their downturn in form, I thought he would have hit the road after last round's loss to Malaga.  As for the Yellow Submarine, they are slowly pulling away the relegation zone.
Sporting 1-1 Osasuna
Atletico Madrid 0  Valencia 0
Derek at Atleticofans summed up the game perfectly in his post game review:  Good football didn't seem a priority to either coach, who instructed their teams to play with aggression and intensity.
Paul Wilkes (@laligauk) did a guest post at Forza Futbol to discuss the tactics of this game, which he did far better than me.  Another clean sheet for Simeone's men, an away point for Los Che, and improvement in fringe players Adrian and Piatti.
Monday
Granada 2-1 Malaga
That can't be good for Pellegrini.
—–
Articles
Sid Lowe dug into the challengers for fourth place this campaign, finding several candidates but not one that seems ready to take the position and make it their own.  In a weekend of key confrontations, draws were the order the day, and, in the end, nothing much changed.
Phil Ball travelled to Barcelona with his daughter to catch the game against Real Sociedad in a half filled Nou Camp.  On one of the coldest nights in almost 50 years, it was a game with chances for both sides and Tello and Griezmann catching the eye (besides Messi of course).
La Liga Loca praised Sergio Ramos, Espanyol and Atlethic Bilbao among others after a round that produced the sublime or the staid.  More of the latter.  Marcelino went down,Zaragoza is going down and the Atleti/Valencia should be flushed down the toilet.
Olly Dawes recapped the latest transfer window in La Liga.  Several of the middle to bottom sides looked to bolster their squad, while Espanyol made a couple of pick ups to strengthen a team fighting for a European place.
Graham Hunter drew parallels between J. Edgar Hoover and the Special One is his weekly column for soccernet, advising Mourinho to not burn too many bridges in his search for possible leaks.  Hunter also touched on Valencia's new sponsor and an amazing Copa del Rey.
I did a little research and found Jinko Solar's press release about partnering with Valencia.  I read their ABOUT section several times and still don't know what they do other than provide solar energy options.  Maybe it really is that simple.
Graham Hunter's anticipated book on FC Barcelona, Barca: The Making of the Greatest Team in the World is out and SI.com published an excerpt, which retold Messi's trip fromArgentina to Spain and the tense weeks that unfolded until he actually signed with the club.  Fascinating stuff and can't wait to get my hands on the book.
I wasn't able to catch the FCB game this week, so I when I read that Tello not only started but scored, I couldn't wait to see the highlights.  Iain McMullen at El Centrocampista shared a brief history of yet another Barcelona youth product ready to help Pep's Team.
Follow @icentrocampista