LA LIGA ROOKIES OF THE YEAR – The best young players in Spain
Updated: 4 February, 2012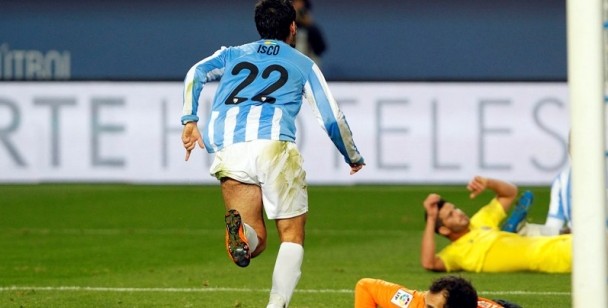 We are all accustomed with the term 'rookie' in sport, however the term normally applies to professional sport in the United States – the NBA, NFL, NHL and MLB all have well established 'Rookie of the Year' awards.
However, here in Europe the term lacks definition when we talk about a rookie in football. For example, was Ibrahimovic a rookie went he made his debut with Barcelona? Is Alexis Sánchez the best rookie in La Liga? How about Cesc? Can we say that Sergio Canales is still a rookie, since he is under-21?
All these questions force us to establish a definition of what a rookie actually is, or who could win a rookie of the year award in La Liga, taking into consideration major factors as age, experience, games and minutes.
Therefore we define a rookie as: "A player who was 22 years old or younger, on the day La Liga started, who hasn't played more than 450 minutes or in five or more games in any of the major leagues in Europe: (Liga, Premier League, Bundesliga, Serie A, Ligue1, Eredivise, Scottish Premier league, Portuguese League, Belgium League and Russian Premier League) and who hasn't played in any of these leagues during the previous two seasons, even if he didn't reach the numbers of minutes or games establish previously"
With this definition in mind we can establish that Ibra wasn't a rookie at Barcelona because of his age and experience, the same goes with Cesc and Alexis. Canales can't be a rookie this year as he already played more than five games in La Liga, neither can Jonathan Dos Santos who has played in two different years with Barça, even though he hasn't played more than two matches in either season. We establish those ten leagues as we value the experiences picked up of playing in a competitive league base in historical performance and the Champions League ranking.
After this definition here at El Centrocampista we have establish the best rookie XI in La Liga so far. However, there isn't a single 'rookie' goalkeeper in La Liga bases on the previous definition.
Therefore we have picked Courtois as the best 'rookie' goalkeeper so far in Liga. The Belgium played a full season with Genk before this year. However, this is his La Liga debut and he is the youngest goalkeeper who has played more than five games this season. Courtois has had ups and downs this season, just like Atlético, but he has had four straight clean sheets, including seven saves against Osasuna. He hasn't conceded a goal in 10 matches, only Valdés with 12 has more.
Racing leads the defense
Racing Santander have four rookies this season, more than any other team (they could even have more as some of their youngsters haven't played the required minutes or games). From those four rookies, two stand above the rest: Álvaro González and Bernardo, both youngsters have started more than 10 games (Álvaro 19 and Bernardo 12). Both have being key players in the team's current run and been in the side during nine and six clean sheets respectively.
Iñigo Martínez, (Real Sociedad) scoring twice from his own half puts you automatically on this list if you can be consider as a rookie. Plus Iñigo leads La Liga defenders in goals with three and has played in 16 matches this season.
Other rookie's defenders: Arribas (Rayo Vallecano), Bigas (Mallorca), Satrustegui (Osasuna), Cadamuro (Real Sociedad)
Abdel, Lass and Isco fighting for the rookie of the year award
In midfield we have clearly the two best rookies this season: Abdel Barrada from Getafe and Isco from Málaga.
Abdel has one assist and scored three goals this season. Despite incredible competitions at Getafe, the playmaker has moved head of people like Diego Castro, Pedro León or another rookie in Sarabia. He has started 14 matches this season and leads the Ranking J amount for rookie midfielders, 23 overall.
Lass (the one from Rayo) Bangoura leads La Liga rookies in assists with three, tying with Thievy and Campaña; he has also scored one goal and with his great performances, basically forced Bothelo out of Rayo.
Campaña (Sevilla) Despite starting in only two games, Campaña has made three assists this season and has shown his quality with Sevilla. He hasn't received any card and has participated in 14,3% of Sevilla's goals.
Isco (Málaga) Francisco Román Alarcón Suárez has being clearly the best known rookie this season. First, his big move from Valencia to Málaga shows how rated he is, although a bad challenge on Negredo also brought some negative headlines. He also leads rookies in successful dribbles with 32, and has scored twice and made an assist.
Pozuelo (Betis) The playmaker from Sevilla has been quite a surprise this season and has scored one goal. He has been a crucial part of Mel's side this season playing in 10 matches and has six starts.
Other rookie midfielders: Cristian Gómez, Cristian Alfonso (Espanyol), Sarabia (Getafe), Botelho (Rayo/Levante), Timor (Osasuna), Hernán Pérez (Villarreal), Jairo Sampeiro (Racing),
Made in Barcelona
La Liga has been lacking some quality up front, either by rookies or not, therefore we have pick only two strikers, both from Barcelona clubs,  Espanyol's Thievy and Barça's Isaac Cuenca.
Thievy has being the best rookie striker this season, he ties at the top in assists with three, and has played in 16 matches this season starting 10. He has also scored one goal and has taken 20 shots this season.
Cuenca, the new kid on the block, arrived in Guardiola's side in quite a fashion playing the full 90 minutes in his first two matches and scoring one goal in his second game. Cuenca has started in five of the seven matches he has played in La Liga and has netted two goals.
Other rookie's strikers: Juan Carlos, Ortí (Zaragoza), Ibai Gómez (Athletic), Álvaro (Mallorca), Koné (Racing), Joselu (Villarreal).
Follow @icentrocampista