Real Madrid rumour mill ramps up as Zidane linked to coaching role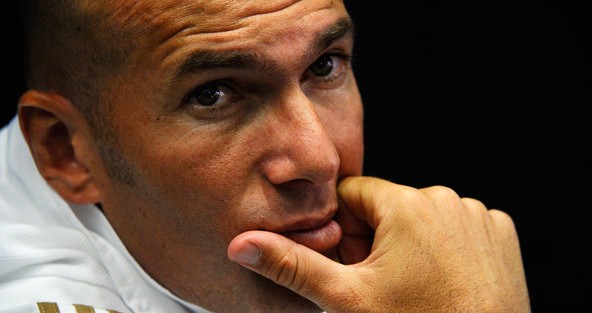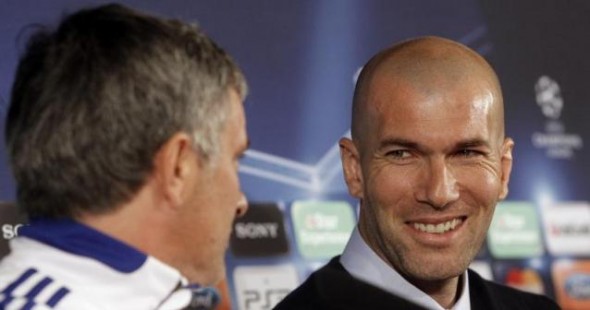 GETTY IMAGES
With the future of Real Madrid coach Jose Mourinho currently in doubt, former club icon Zinedine Zidane has fuelled the rumour mill by appearing on the bench in Saturdays 5-1 demolition of Real Sociedad.
The Frenchman presently occupies the role of 'sporting director' at the Santiago Bernabeau but has recently spoken of his desire to move into a coaching role at some point in the future.
And with Mourinho suspended for the match, Madrid executives saw it as the perfect opportunity for Zidane to move a step closer to his target when sitting alongside Aitor Karanka.
"Sooner or later I hope to move into coaching but I am in no hurry to get into it" Zidane told Radio France.
And while the wise words of Zidane may dampen the premature rumours of him taking the hot seat next year, it seems feasible that the French legend cold take reigns at his former club in the future.
It is a prospect that is sure to excite Real Madrid fanatics, however the club are unlikely to risk giving Zidane his first managerial role at the helm of the first team.
While there can little doubt that his influence and knowledge could be valuable assets, the list of great players who have failed as a coach stretches from Madrid to Zidane's native Marseille.
A more likely option would be to entrust Zidane with the coaching role at Real Madrid Castilla, much in a similar vain to rivals Barcelona who gave Pep Guardiola Barça B  to learn his trade.
And while current Castilla coach Alberto Toril may have something to say about that, it does seem that Mourinho is more than happy to have Zidane around the players.
"I would like to have him more with me and less with the president" Mourinho was quoted as saying earlier in the season.
While it was reported that Zidane had been somewhat reluctant to move into a coaching role after his retirement it seems that he has very much changed his tune.
"I am not overwhelmed by the thought of it, but have a long way in front of me"
And while this is true, it should also be made blatantly clear that Zidane still remains ambitions to reach the very top of the coaching ladder.
The 39-year-old's international career ended in disgrace in the 2006 final with a headbutt on Marco Matterazzi, but he is already eyeing the chance to serve his country one again – this time from the dugout.
"Les Bleus' coach? Why not?" he was quoted as saying in Le Parisien. "It would not hurt… Everything is possible in life."
Follow @icentrocampista