Adéu, Pep – The inevitable day we all wanted to avoid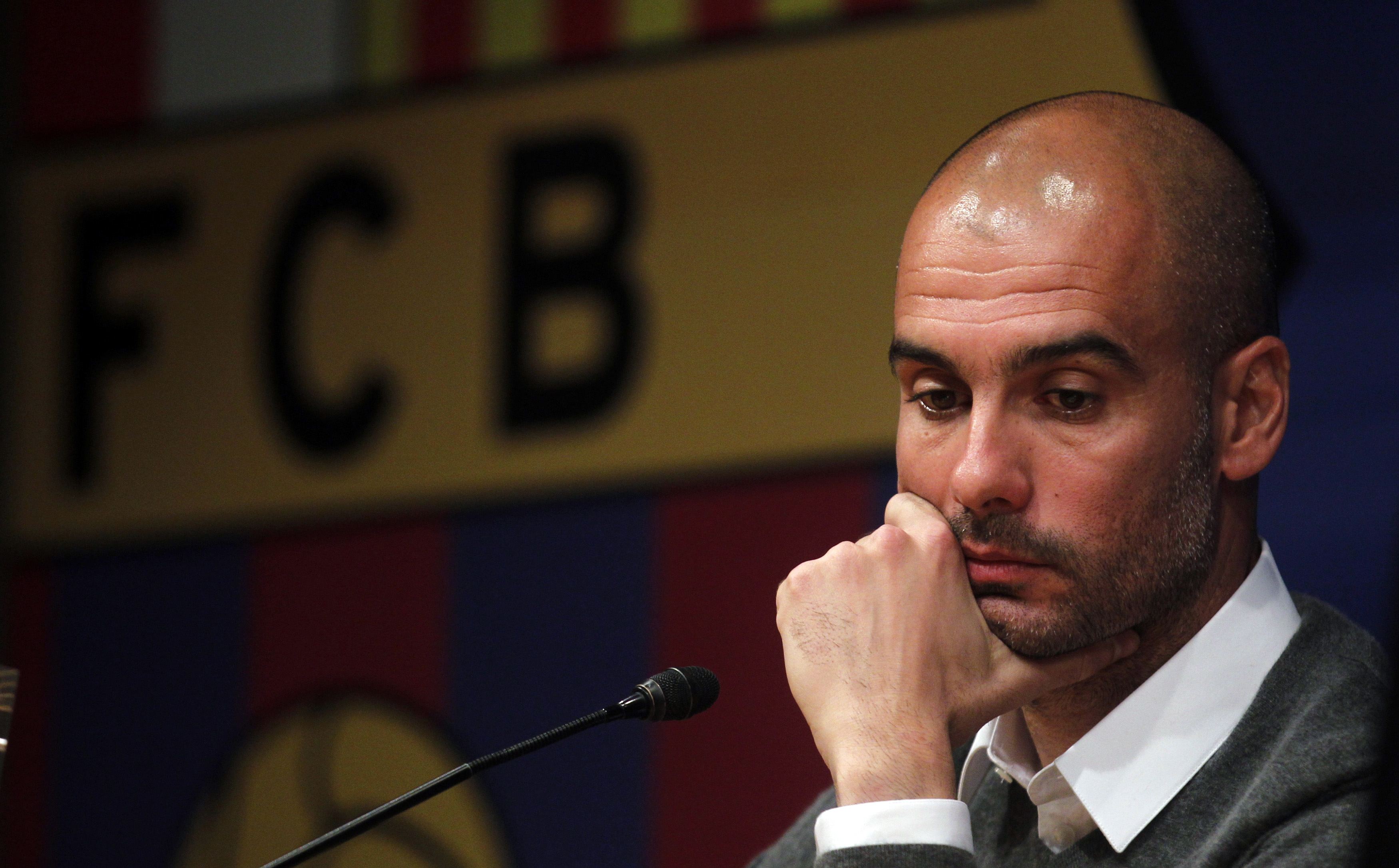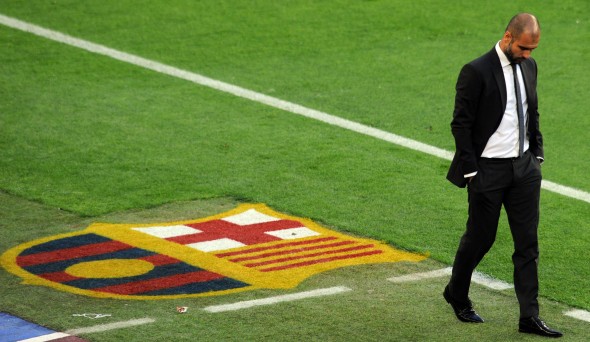 REUTERS/Sergio Carmona
Excuse me in advance for an extremely self-indulgent piece this week. I'll warn you now, there's no tactical analysis or great insight into current La Liga games here. Given the exceptional circumstances of the weekend, I felt it would be acceptable to write something slightly more personal. Should anyone not wish to indulge me in that, there's plenty of top-quality stuff on the site from the other guys. Now that's over with, feel free to read on.
We all have weaknesses and I'm no exception, but denial probably isn't one of mine as far as I'm aware. Despite that, and despite being constantly fed information to the contrary, I still believed Pep Guardiola might just stay at Barcelona as late as 12.00pm (UK time) on Friday.
Of course, his departure wasn't yet official, and for a long time ever-reliable Catalan radio was refusing to claim that his exit was certified, while international media felt the need to cry that ever more meaningless word  'exclusive'.
In such situations I tend to take things with a pinch of salt, knowing full well as a journalist that as good as someone's sources may be, there are certain pieces of information that a club will rarely depart with. The future of Barcelona's most successful coach ever was, in my mind, likely to be one of them.
As the hour of the press conference drew nearer however, respected figures in the Catalan press began reporting that, after spending an extra 25 minutes in the dressing room with his players, Pep Guardiola was indeed leaving. And so my denial began to leave, and I've been working my way to acceptance ever since.
It sounds silly and over-dramatic, and in a way it really is, but Pep Guardiola has had a profound influence on my life without even knowing it. His arrival at Barcelona as coach, and transformation of the club's football as a result, was the first spark of inspiration that would motivate me to become a journalist.
Other influences helped too: a drastic improvement in Sky's La Liga coverage is certainly one of them, but there's no doubt in my mind that Guardiola's Barcelona in particular ensured that I was going to do everything I could to write about football for a living.
With his departure also goes, either temporarily or permanently, the possibility of me reaching a personal goal of interviewing the man as Barcelona coach. I'm fortunate enough to have watched Barcelona under Guardiola in person on several occasions, as well as visit the club on a professional basis, but I've never had the privilege of speaking with someone who, for me, is one of the greatest footballing minds of my generation. A pity.
In terms of his public image Guardiola embodies everything that I wish to achieve as a professional, yet know I will probably never quite reach. His dignity in defeat, ability with words and eternal professionalism in the face of criticism are all traits I would love to replicate but don't have the genes to do so. On a similar note, it irks me somewhat that, for now at least, football will be denied Pep Guardiola's grace whilst Jose Mourinho, a man whose public persona embodies everything I never hope to achieve, continues. Yin without yang, if you like.
Tito Vilanova's appointment softened the blow of Guardiola's departure on a footballing level, that much is clear. Any fear for Barcelona's continuity was evaporated with Vilanova's confirmation, but there is no doubt in my mind that Pep Guardiola the public personality can never be replaced. That he should be absent for a while in that regard is, for me, a real shame.
More than anything else, my personal attachment to Guardiola as Barcelona coach was driven home when I was asked to compile some of his best moments as Barcelona coach. When I finished and watched them through, I realised most of them were amongst my personal favourite moments in football over these last four years. I imagine I am not alone in that regard, too.
Yet ultimately what I must mention is that this has all been coming for a long time for anyone who looked for it. Guardiola has always insisted that his time at Barcelona would be brief, yet myself and many others dreamt of an Alex Ferguson-like dynasty with him at the helm.
In avoiding signing an extension this year, the writing was on the wall, too, though for many of us it could have equally been a brilliant piece of motivation. Pep Guardiola has always been honest as far as I can tell, yet many refused to accept his honesty on perhaps the most important matter. Such is the nature of the football supporter.
It seems I wasn't the only person feeling down either. I was both surprised and pleased to witness U.K radio and television covering Guardiola's departure as their top story, often lamenting the exit of a coach that has become loved both at home and abroad. It's never easy for many in sports journalism here to accept that someone outside of the Premier League is a true great, but it seems virtually everyone has reached that level of admiration with Pep. I think that speaks volumes about his true quality.
On a closing note, I think it's worth mentioning that, above all, Pep Guardiola's contribution to FC Barcelona has been felt off the pitch rather than on it. The way in which Barcelona supporters believed, despite the facts suggesting the contrary, that Barcelona would somehow close a ten point gap in the league this year is evidence of Guardiola's impact.
Catalan pessimism somehow became blind optimism. This is no mean feat at all. Most importantly, the way in which the Camp Nou sang its collective heart out in the face of clear defeat against Chelsea was something special to behold. For the Barcelona support to do that four years ago would be completely unthinkable, I can assure you.
Guardiola hasn't only changed Barcelona's football, he has changed their mentality. In doing so he leaves the club in the best possible position for the future, aware that should he ever decide he wants a second bite, the door will always be open.
Adéu, Pep, or should I say, fins després.
Follow @icentrocampista