Betis edge closer to salvation as unpredictability rules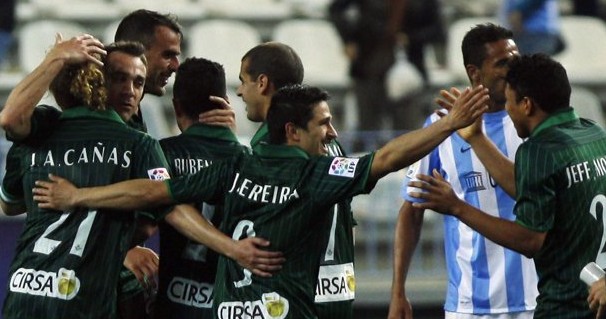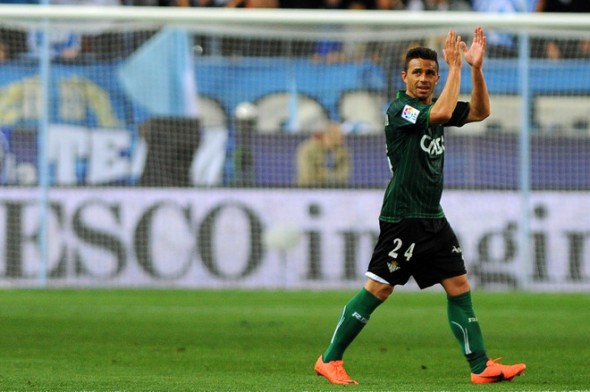 AFP PHOTO/JORGE GUERRERO

Betis got their quest for survival back on track with a rather fortuitous win over Málaga on Saturday night, inflicting only the third home defeat of the season on Manuel Pellegrini's high-flying team.
Pepe Mel's men travelled across Andalucia to La Rosaleda with the odds stacked firmly against them, but they returned to Heliópolis with all three vital points thanks to two goals from set-plays and, in keeping with the rest of the season, were predictable only in their unpredictability.
The starting eleven was familiar, however, the tactics deployed were much different to what have been seen for much of the season. Mel decided to let Malaga have the football, soak up pressure, defend, press and hassle, then break. It didn't work perfectly because Betis actually scored their two goals from set-plays and not counter-attacks, but they got all three points nonetheless.
If Betis had played in their usual manner, trying to retain possession and create the opportunities, they stood a strong possibility of being hit on the counter-attack, as we have already seen this campaign. In truth, Betis were helped by Málaga's inability to score despite having many guilt-edged chances, Salomon Rondón was particularly guilty in this department.
However, credit must also go to Fabricio who had a fantastic game in goal for los verdiblancos. After getting his chance earlier in the season following one too many clangers from Casto, Fabricio hasn't looked back and has firmly cemented his place as Mel's number one.
Betis' saving grace this season has been the performances they have delivered against the league's big sides. Wins have come against Athletic Club (home and away), Valencia, Atlético Madrid and now Málaga who have only previous been beaten twice at home this season, by no other than Barcelona and Real Madrid.
The real problems for Betis this season have come against the lesser sides. Mel has often failed to modify his tactics, trying to dominate every game through passing; this has often lead to the side running out of ideas and subsequently being hit on the counter-attack. This has happened on a number of occasions during this campaign with games such as Levante (home and away), Rayo (home and away), Granada (home), Mallorca (away) – all resulting in defeats.
A bit of luck was needed, which has been lacking this season, but the fact that Mel decided to alter his tactics was refreshing yet much-needed: it could be said Málaga didn't expect it.
Pellegrini nonsensically moaned that Betis didn't have a shot all game. A tad bitter in what was also a highly important game for Malaga; a win would have taken them into third place. The stats tell us that Málaga dominated and with 70% possession that is exactly what they did. Yes, los boquerones probably deserved to win but that is the nature of football.
This was a crucial victory and it came at a vital time for the club. Betis are edging closer and closer to what the Spanish call salvación: the meaning's the same in English.
Follow @icentrocampista