Cristiano Ronaldo vs Lionel Messi: The stats beyond the stats.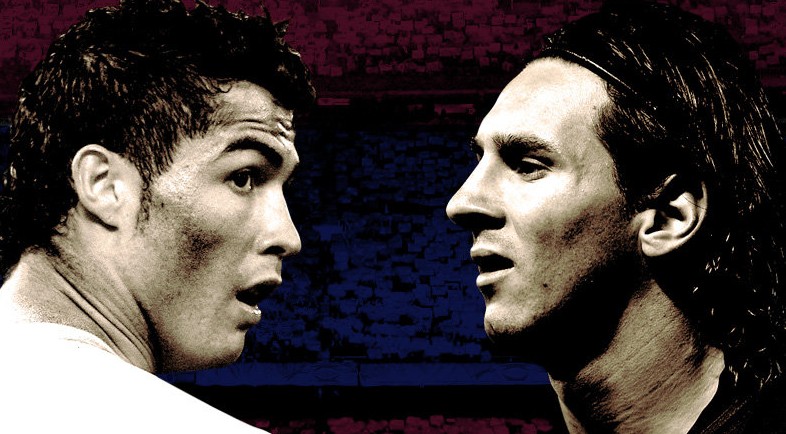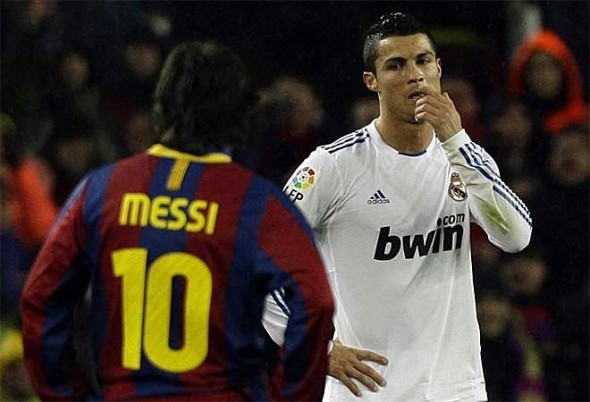 GETTY IMAGES
With one week to go until el clásico, Cristiano Ronaldo and Lionel Messi are, once again, fighting it out for supremacy – not only for another La Liga title, to say nothing about the Champions League, but also for a record number of goals scored during one season.
Everybody knows the current situation of course; Cristiano has reached 40 goals, Messi is just one behind with 39. The Argentinean leads the assists department with 14, compared to Ronaldo's 11. However, there are a lot more stats behind these numbers that may escape the average fan. Until today that is, as we take the challenge of analysing every aspect of Lionel Messi and Cristiano Ronaldo during this amazing season.
Ronaldo not only leads La Liga in goals, he is also the only player who has taken more than 200 shots (221), Messi has taken 172 and the only other player with at least 100 shots is Falcao with 110. Cristiano certainly enjoys shooting. However his accuracy is not quite as impressive, as he has managed to shoot on target only 86 times, two fewer than Messi despite attempting almost 50 shots more. Messi, in contrast, is a master of accuracy, shooting on target 51,16% of the time – the fourth best average in La Liga among strikers with more than 50 shots. Ronaldo's average is just under 39% (38,91%) and ranks 17 among strikers with over 50 shots.
On average Cristiano scores a goal every 5,5 shots s – the sixth best among La Liga strikers, while Leo scores every 4,4 shots – the second best among forwards with over 50 shots. In percentages, Cristiano scores 18,10% of his shots while Messi scores 22,67% of the time. When it comes to shots on target, the numbers become almost identical as the Portuguese scores every 2,2 shots on target and the Argentinean every 2,3. In percentage they are fourth and fifth respectively among La Liga striker with more than 30 shots on target, Ronaldo scores 46,51% of his shots on target, Messi 44,32%.
Even though the Barcelona striker is more accurate, the Madrid star compensates with his incredible amount of shots. When it comes to minutes both Leo and Cristiano score a goal every 70 minutes but the former Manchester United star shoots every 13 minutes, while the Barça playmaker does it every 16.
Regarding team participation, Messi has scored 41,49% of the Catalans goals while Ronaldo has scored 38,46% of the goals scored by Jose Mourinho's men. Messi has also assisted 21,54% of  la blaugrana's goals while CR7 only 13,75% of his team's. Lionel leads La Liga in direct participation of his team goals (that's in assists + goals) having participated in 56,38% of Barça goals this season, Ronaldo has participate in 49,04% – the third best in the league. Both player are the only two players so far to have assisted at least 10 goals and scored at least 10 goals, they also managed this a season ago.
Even in fouls and yellow cards they are evenly match, with Ronaldo leading the foul categories 24 to 23 while Messi leads the yellows six to four. The Portuguese hit man has only missed 66 minutes this season, the Argentinean 152.
In game to game performance, we find that Messi leads La Liga in games with at least one goal and one assists with nine, while Cristiano has only five. However, they both have the same number of games with two or more assists with three while Mou's star pupil leads the league in matches with two or more goals with 12, Guardiola's man has managed 'just' 10.
Both Messi and Ronaldo haven't score during 11 La Liga matches this season, although their bigger league streak without scoring is two games, Lionel has gone through that 'drought' twice while CR7 on three different occasions.  On the other hand, the Real Madrid striker scored in five straight games while the Barcelona star is currently on a nine game streak in La Liga.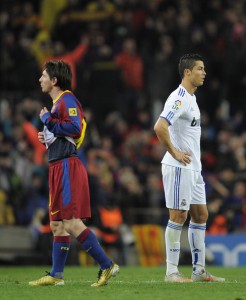 Neither has gone through any game without taking a shot, whereas they have both only had one game when they haven't hit the target at all when shooting. Cristiano has had 26 games of five or more shots and seven with 10 or more, Messi has had 22 matches of five or more shots but the Argentinean has only taken 10 or more shots during one match.
In relation to their teams, the Portuguese international has taken the most shots for his side during 28 matches, he has bagged to most  goals in 17 games and led with the number of assists eight times. Lionel Messi has taken the most shots for Barca in 27 encounters, he has been the top scorer n 17 games and in six, the leader in assists. Leo has led his team in shots without scoring on nine occasions, Cristiano on seven occasions. In five matches they have led their clubs in shots on target while not scoring.
Meanwhile, on three occasion both players have failed to score, despite taking five or more shots, Messi even failed to score once, taking more than three shots on target (only five league players can say that). Whereas Ronaldo hasn't managed to score a single goal in all four games that he didn't lead Madrid in shots, Messi scored in two of his four chances. The Portuguese has scored in three of the 12 games he didn't lead Mou's side in shots on target, Messi only once in nine occasions.
The sheer amount of similarity and competitiveness between the stats of both players are a reflection of their quality, both Messi and Ronaldo are in a league of their own – just like Barcelona and Real Madrid. Leo has the edge in assists and accuracy but Cristiano takes advantage of a higher number of opportunities, the higher amount of shots and the 11 penalty goals are a good example of this. In the end, for these two, the most important stat of all will be who holds the largest number of trophies by the 20 May 2012.
Follow @icentrocampista