Last chance saloon for Zaragoza as Athletic Club roll into town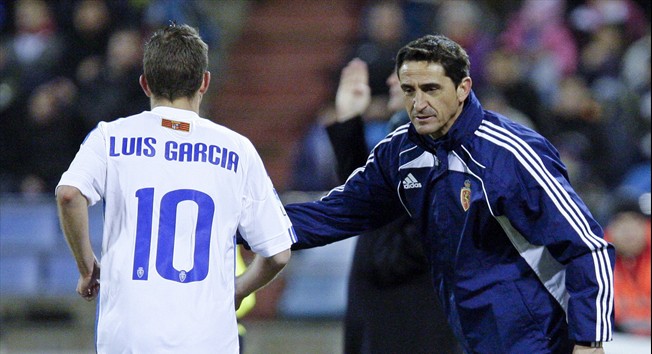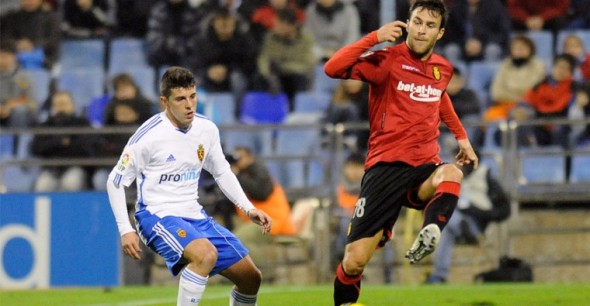 EFE

Another weekend, another visit to the last chance saloon for Real Zaragoza. Three defeats in their last four games have left the club on the brink of relegation to the Liga Adelante, and on Sunday they face an Athletic Bilbao side who under normal circumstances would surely be too strong for them.
However the euphoria of Thursday's dramatic Europa League semi final victory may well have subsided by the time the Basques roll into La Romareda, and indeed the starting eleven may also be much changed from that which booked a trip to Bucharest for an all Spanish final thanks to Fernando Llorente's late winner.
By contrast Manolo Jimenez's side look likely to be at full strength, with recent injury victims Ivan Obradovic and Carlos Aranda returning to training yesterday. However their mental state remains fragile, with reports emerging of a training ground bust up involving Edu Oriol, Franco Zuculini and reserve 'keeper Leo Franco.
Nothing less than victory in their final four games will suffice, and although much has been made of their inability to defend well against set pieces, it is also worth noting that los maños have failed to score in fifteen of their 34 league encounters, a statistic better only than that recorded by relegation certainties Racing de Santander.
The ray of light is provided by Villarreal's run-in, with two winnable games against Osasuna and Sporting followed by a pair of very tough opponents in Valencia and Atletico to finish their campaign. Were the two sides both to finish on 43 points, 'el submarino amarillo' would be relegated by virtue of an inferior head to head record. However defeat against Athletic would surely spell the end for a side who have improved their home record significantly since the turn of the year, but who remain a liability on the road, with six defeats in nine games since Jimenez took over.
The club's fans remain positive, with another excellent response this week to the umpteenth cut price ticket offer for friends of season ticket holders, and the first batch of 'Sí se puede' (yes we can) scarves sold out by early this week. However few seem to be losing sight of the bigger picture, a future which for many must involve the removal of hated owner Agapito Iglesias from power.
In a recent survey carried out by 'El Periodico de Aragon', 87% of fans said that that they would not be renewing their season ticket if Iglesias remained in charge when the club is relegated, and although recent weeks have seen supporters put aside their grievances to a certain extent to concentrate on getting behind the team, a bad result on Sunday will surely spell the end of that particular amnesty.
Meanwhile the man in the eye of the storm continues his association with the club with disarming serenity, even indicating in a recent Tweet that as has always been suspected, he has little intention of selling the club. ('Football often gives second opportunities. TO EVERYONE.') He has also announced that anyone wanting to provide live radio commentary from within La Romareda will now have to pay 100 euros per game for the privilege per person, a figure exceeded by just three other La Liga sides (Real Madrid, Barcelona and Espanyol) despite the facilities on offer being as poor as any afforded to media in the top flight.
The conundrum for Zaragoza fans is that if they were by some miracle to live to fight another season in La Liga, the chances of Iglesias leaving would diminish still further. It is an unenviable situation, but at least by six o'clock on Sunday evening, they may be some way nearer to knowing at what level they will be competing from August onwards, even if it may take a lot longer to get rid of the man who is solely responsible for the current dire straits in which the club finds itself.
Follow @icentrocampista