Tension mounts in Granada after damaging loss to Zaragoza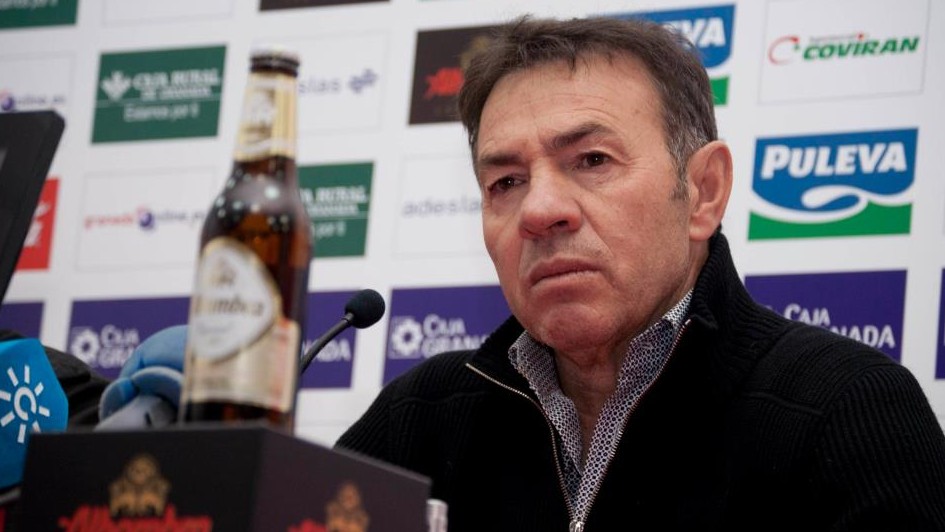 Foto: Toni Galán.

Last week at Real Zaragoza, Granada missed a golden opportunity to take a giant stride towards securing their top flight la liga status fro another season at least.
The press and the fans debated at length as to what went wrong. Some blamed lack of courage from the players, or failure to take chances in the final third, others suggested the team was physically weaker after the roller-coaster midweek match against Athletic Club Bilbao, whilst more than a few claimed it was simply bad luck.
Granada travelled to La Romareda knowing that a win and three points, would effectively open too wide a gap for Real Zaragoza, Sporting Gijón and Racing Santander, to close with five games remaining. Pressure would be off and Granada would have had breathing space and plenty of margin for errors.
Things didn't quite go to plan however. It was never going to be a spectacle of beautiful football and Real Zaragoza were stubborn enough to hold out for the win, though one could argue that their "man of the match" was possibly the woodwork. When Granada's Dani Benítez broke clear and smashed his shot against the crossbar in the opening five minutes, such was the force of the effort, the ball rebounded clear of the Zaragoza area, allowing them to counter-attack. From the resulting move, Dujmovic would smash the ball home for Zaragoza.
The woodwork would intervene twice more during the game in favour of Zaragoza, whilst Granada were also guilty of being wasteful of their large possession advantage and simply weren't clinical enough in the final third. Lack of courage, cutting edge, tiredness, or simple bad luck? I'll leave that for others to decide.
This relegation battle is still far from over though and the pressure is mounting.
Granada and Villarreal still hold a five point advantage over Real Zaragoza, but with three wins in five games, Zaragoza have the most momentum when it comes to gaining points at the moment. All have tough games to come and the gap could close to the narrowest of margins, with very little room for errors. Although many have written off Sporting Gijón and Racing Santander, the remaining fixtures would suggest there's still opportunities for them to claw their way back. I suspect there's a lot more twists yet to come, before this relegation story finds its resolution.
Granada head into their weekend encounter with Getafe, knowing they simply cannot afford to slip. Whilst various Zaragoza players have been happy to add any pressure they can, claiming that Granada are the team to catch, rather than Villarreal, Granada players have preferred to remain focused on the task ahead of them. We'll only know the psychological victors come the end of the season, but it's not the first time Zaragoza have been here though.
Being the only team in the relegation scrap to face one of the "big two", when they take on Real Madrid at home in their penultimate game of the calender, the Granada players know they must make their next three games count.
Depending on how results go elsewhere, a win might help them open the gap once more. Anything less and I suspect that just like their run in the promotion play-offs last season, there'll be more than a few Granada fans biting their fingernails, come the the final game or two of the season.
Granada never do seem to do things the easy way though…
Follow @icentrocampista