Barcelona v Real Madrid Tactical Preview: The Ultimate Guide to el Clásico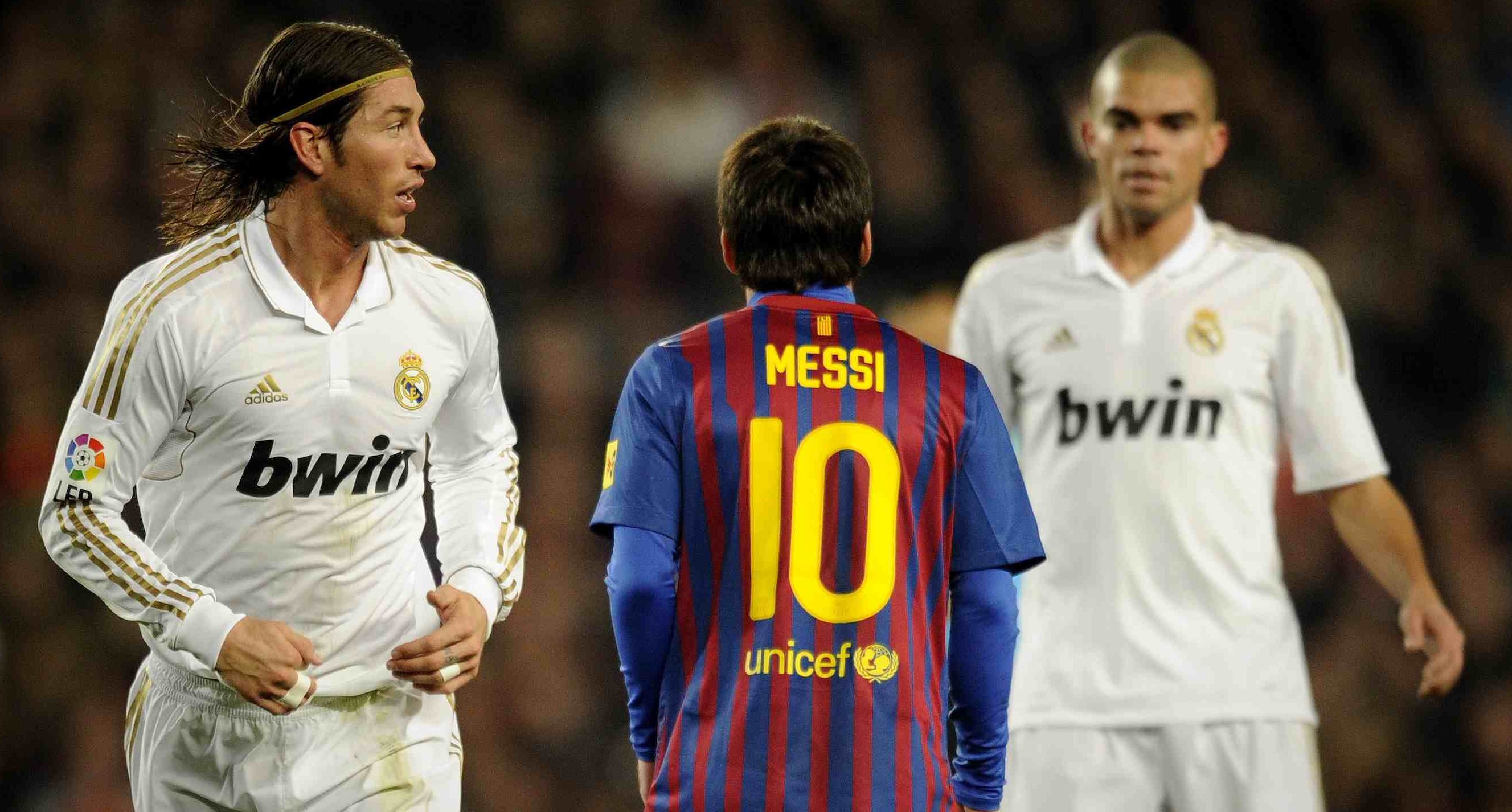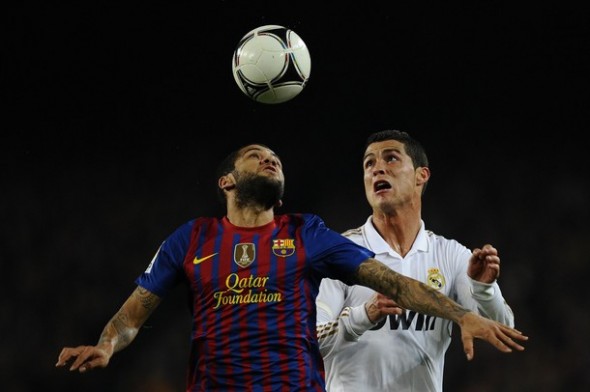 GETTY IMAGES
The sixth, and hopefully penultimate, clasico of the season takes place on Saturday night. According to conventional wisdom, this is the game which will see Madrid's four point lead over Barcelona fall to a solitary point. After this, Barcelona's remaining games are mere formalities whilst Madrid still have to entertain an inconsistent Sevilla side before going to Bilbao where Bielsa, one of the biggest influences over Guardiola's career, lies in wait, ready to sabotage Madrid's title bid.
If that sounds overly dramatic, it's because it probably is. The popular belief is that Real Madrid will roll into the Camp Nou on Saturday night before rolling over. I simply don't see it that way.
Proponents of this view will point to Mourinho enjoying just one win in 10 as Madrid manager against Barcelona (and that was a win in extra time too they shout). True, but the raw statistics hide much of the story particularly in recent encounters.
From the five games played so far this season, a great deal can be gleaned particularly how the gap between the two sides is narrowing all the time. This is most definitely not the same Real Madrid side who turned up at the Camp Nou on a cold November night in 2010, attempted to go toe to toe with Barcelona and were duly thumped 5-0. Not only have a few of the personnel changed but the mentality of the side has changed also with a further 18 months under the tutelage of Mourinho.
The Story So Far
Despite the one win in 10 games stat which crops up time and time again, it overlooks the fine lines which now exist between the sides. There have been three Barcelona wins and two draws in the meeings so far this season. Madrid arguably produced their best performance against Barcelona under Mourinho in the 2-2 Copa del Rey game when they came from 2-0 down and in all probability, should have won the game had it not been for some profligate finishing.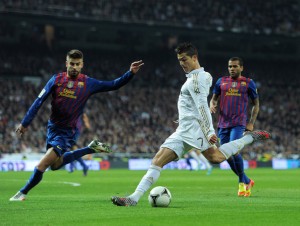 Real Madrid have adopted a much more attacking mentality in the games this season especially in the aforementioned 2-2 draw at Camp Nou when a number of the Madrid players were keen to play as they normally do.
This change in mentality stretches back to a clasico in 2011 when Ronaldo disobeyed Mourinho's instructions and attempted to press and attack Barcelona before complaining bitterly about the team strategy afterwards. Ronaldo was subsequently "rested" for the following game but the issue of whether to defend or attack Barcelona resurfaced again this season. Following internal "discussion" Madrid have been much more pro-active against their rivals.
Given the various tweaks and changes which have happened in their meetings thus far, not to mention the huge number of possible permutations in line ups etc, it is both difficult and a little foolish to try and predict the line ups and overall strategy ahead of Saturday.
That is something which I will try to do however.
The Champions League
It was never meant to be like this. Both Real Madrid and Barcelona losing the opening leg of their respective semi finals? Both delivering sluggish performances when it looked obvious that they were playing within themselves, holding back, not going flat out. Distracted by the impending clasico? Probably.
How will both sides handle the demands of the clasico sandwiched in between the two legs of a Champions League semi final?
Some players will clearly be able to play all three games in a row e.g. Ronaldo, Messi, Pepe, Busquets etc. But what about key players who are more susceptible to injury or are just returning from injury? Can Di Maria play this Saturday and manage his third game in a week? Can Puyol handle three successive games at the age of 34?
Similarly, Alonso continues to look tired. Stats have shown the number of passes he is attempting is dropping and his pass completion rate is also dropping. However, Madrid have been playing a much more direct style lately. Hitting longer and riskier passes adversely affects statistics but can reap rewards by creating more goalscoring chances.
Has the change in Madrid's style been partly due to Alonso's fatigue? It is inconceivable that the exact same eleven from both sides will play these three games therefore some changes from the first leg of the Champions League tie is likely on both sides.
Neither side is assured of qualification for the final of the Champions League. No matter how much they deny it, Guardiola and Mourinho will now be glancing ahead to their respective second legs and how to maximise their team for both games.