Were Chelsea worthy winners against wasteful Barça?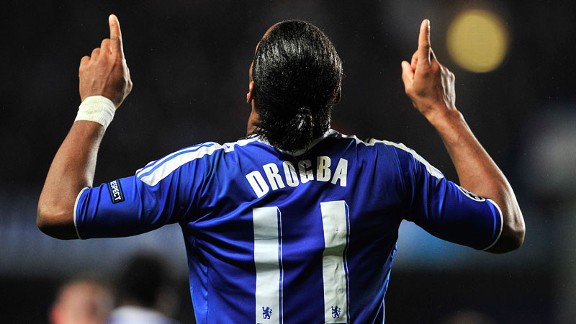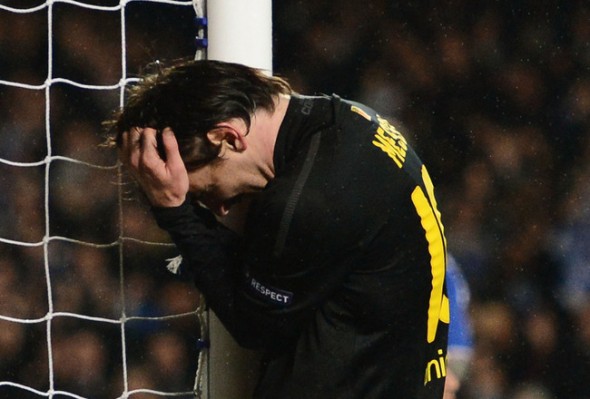 GETTY IMAGES
As rearguard action go, it was certainly up there with the fighting retreat from Dunkirk and Michael Caine's epic defence of Rorke's Drift. Sure, Pep Guardiola's men had a few more layers on than the marauding waves of Zulus that flung themselves at the Southwark-born star of Alfie, but you get the picture.
It was vintage Chelsea. Mourinho-esque Chelsea. 70% possession really doesn't really seem to do Barça justice in a game they dominated, yet in truth Pep Guardiola's men were simply not up to the task last night. I appreciate I may be  risking the wrath of exponents of the beautiful game out there, but you have to give credit were credit is due – and Roberto di Matteo and his west London legion certainly earnt their spurs (no pun intended) last night.
It was very-much shades of the 2010 semi-final clash against Inter when Jose Mourinho parked his nerazzurri double-decker in front of Julio Cesar's goal at the Camp Nou, but by the time German referee Felix Brych called time of the proceedings last night you couldn't help but have some grudging respect for the home side – a fighting performance that was surely appreciated by those who had made the short trip from Chelsea's Royal Hospital to watch the encounter.
It could have been so different however, as the Catalans bamboozled their opponent from the outset – with Cesc Fabregas spurning the best opportunity mid-way through the first half. The former-Arsenal skipper fluffed his lines from eight yards out when a clean connection would surely have put the visitors in front.
Alexis Sanchez hit the crossbar and Pedro almost salvaged a draw at the death, only to be denied by the post, but the reality is Barça were unable to find an end product against a team that defended with almost fanatical zeal – a trait that is dismissed as 'anti' football in most countries (Italy excluded of course) but nonetheless, an attribute that is just as important in football as the much-lauded tiki-taka employed by Guardiola's men.
Ultimately, football is a results business. Goals win games and Barça struggled to break down the Londoners defence – which, it has to be said, consisted of 11 players for the most part. When they did, they were wasteful – with the first half chance for Fabregas being the most obvious.
And what of Cesc overall? After a few raised eyebrows when Barça paid £30 million to bring him back to Catalunya during the summer, he got got off to a flyer scoring 13 goals in his first 21 games for the club. Yet he has now gone 16 games without troubling the scorer, a barren streak that dates back to early January. Guardiola continues to show faith however, but the continued inclusion of the under-performing Fabregas also impacts elsewhere.
Andres Iniesta, scorer of the goal the won Spain the world cup, is pushed out onto the left flank to accommodate Fabregas into the team and, in my opinion, loses much of his threat. The 27-year-old is far more effective when playing in the centre of the field yet the decision to continue with an out-of-sorts Cesc leaves Iniesta banished to the wing.
Criticising Barcelona, most probably the greatest team to have played the game, may seem harsh, especially when they enjoyed total domination as last night, yet the result is ultimately what matters in football. Beautiful football wins fans but without goals, it wins little else – just ask Arsene Wenger. Organised defending, while ugly and seemingly 'taboo' in an age when Spanish football's aesthetic style leads the way, is criminally underrated in most circles. John Terry and co deserve huge credit for their performance last night – they put the onus on Barça to break them down, and Guardiola's side were not capable of doing that.
The fact that Barça failed to score an all-important away goal at Stamford Bridge may prove telling but, it has to be said, the reigning European champions must still be favourites to progress to the Munich showpiece next month. Chelsea will need to produce an even greater defensive display than was witnessed last night, with a packed Camp Nou and a fired up opponent the task is daunting. Yet the pressure is very much on Barcelona. They find themselves in the previously unsuccessful position of trying to over turn a semi-final first leg deficit and, while that deficit may only be one goal, it is unlikely they will be printing t-shirts and designing mosaics such as the 2010 'comeback' against Inter that went so horrbly wrong.
Follow @icentrocampista