Unrealistic Barcelona supporters may be disappointed with summer signings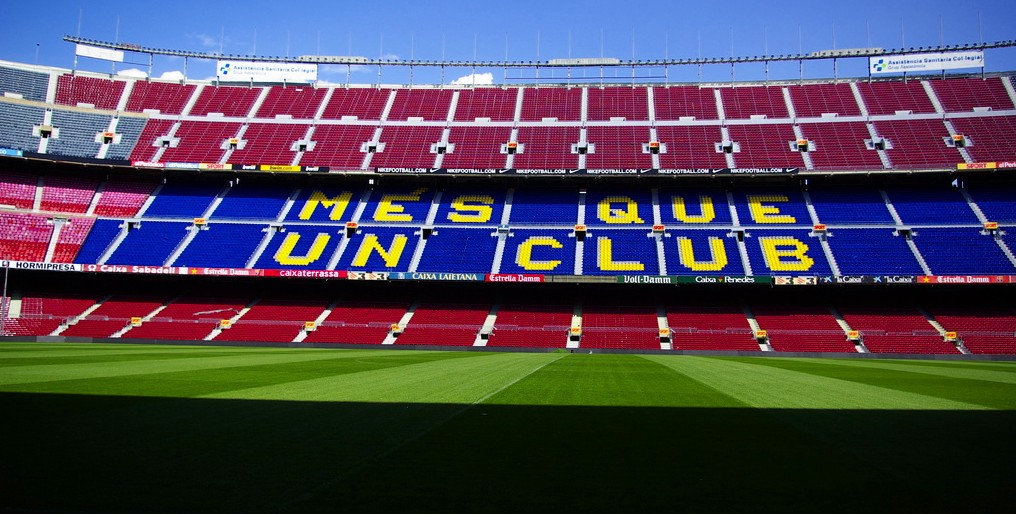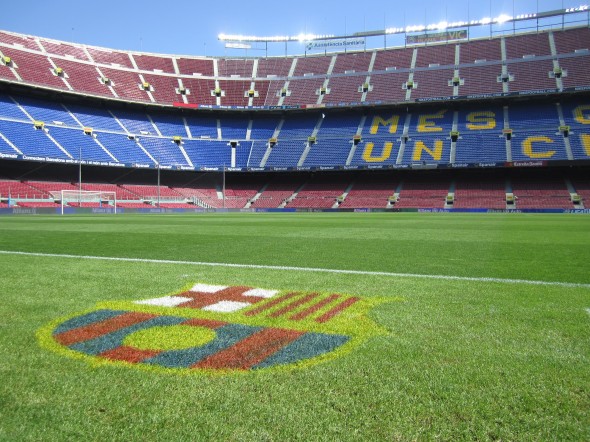 AFP

With only the dummy trophy left to play for, Barcelona's season has undoubtedly been a disappointment, and if there's one key reason for that it's exhaustion. Over the last four years international tournaments have relentlessly led into fighting for three trophies, followed by another international tournament and the process continues. To make matters worse, Barça's pre-season was catastrophic, and in the end the collapse which cost them two titles was almost inevitable.
The players themselves aren't to blame: in a sense it was an impossible task to begin with. Even poor organisation over the summer pre-season doesn't tell the whole story. Simply put, Barcelona didn't have the squad to suffer major injuries and absences like those of Villa and Abidal then continue to compete with Real Madrid's array of stars. Is there any other team in the world that could afford to leave someone as expensive as Kaka or someone as highly rated as Higuain on the bench? That says it all.
The aftermath has seen the Catalan media and Barcelona supporters alike go wild with speculation over who Barcelona will draft in this summer to solve the problem. Except the problem with that logic is, it's vastly misleading.
Gareth Bale, Robin van Persie, Fernando Llorente, Javi Martinez, Tiago Silva and more have been linked as possible arrivals at the Camp Nou in the summer, with some even going so far as to suggest all could come. Wake up, guys. Barcelona just can't afford that kind of expenditure.
Spain is crippled financially, and the kind of loans that would facilitate Barcelona to move for those stars in the past simply can't be granted anymore. The papers know this too, and in an effort to try and provide some sort of rationale they argue that David Villa and Dani Alves will both be offloaded to bring in the money. Yet more flawed logic.
Taking David Villa first, Barcelona would be have to be fools of an Ibrahimovician proportion to sell Spain's greatest ever striker at this stage. His absence was glaringly obvious in Barcelona's failure to break down stubborn sides this year, and upon his return to fitness there won't be a better person to step in and fill David Villa's role than, well, David Villa.
Moreover, his lengthy injury ensures no club would pay his true worth at this moment, even if he has a brilliant Euro 2012, which in itself is asking a lot from a guy that hasn't played for half a year. Barcelona have made some crazy transfer deals in the past, but Sandro Rossell has shown himself to be fairly astute in this area, to his credit. The prices he paid for Alexis Sanchez and even Cesc Fabregas last year were nothing short of miraculous.
Then there's Dani Alves. It's easy to forget, but Alves is as big a part of Barcelona's success under Guardiola as was placing more responsibility on Messi, or making sure Xavi and Iniesta play together when possible. Alves gives Barcelona something extra, on his best he's as good going forward as any winger, and, lest we forget, vastly underrated in terms of his positional sense which facilitates his attacking forays. The media insist on trying to crucify the Brazilian for his defensive 'fallibility', but how many times in the past have we seen him shackle someone like Cristiano Ronaldo when it counted?
For Barcelona to trade Dani Alves for Gareth Bale would be like swapping your Ferrari for a Porsche Boxster. Bale is a talent, there's no doubt about it, but he's nowhere near the level Alves is now, or even was when he left Sevilla for Barcelona. When Alves finally loses his engine (it will happen, one day), and Bale has continued to grow as a player as necessary, then, maybe then, will we see the Welshman better the Barcelona fullback, but it's a long way off at the moment.
Without those two big-money sales Barcelona re-enter the world of reality when it comes to their summer options. The club has the money for perhaps one sizable deal, Thiago Silva of Milan remains priority number one in that regard. On top of that, funds will be limited, though the likely movement of Seidou Keita could free up some cash for one more decent arrival.
The most obvious other signing therefore is Jordi Alba from Valencia. Alba will never be a replacement Abidal, so important and irreplaceable is the Frenchman, but he does offer genuine attacking quality at a reasonable price and, crucially, he understands the club and the system. For those reasons he is so highly rated by his former club, but he's hardly a super-star signing.
Perhaps I will be made to eat my words, but on the evidence of the past few years combined with the financial context within which Barcelona currently operate, anyone expecting a spate of Galactico style signings is living in a dream world. Barcelona can't afford it and Barcelona won't afford it, so don't be disappointed when it comes.
Follow @icentrocampista