Ibrahim Afellay could be the summer's secret signing for both club and country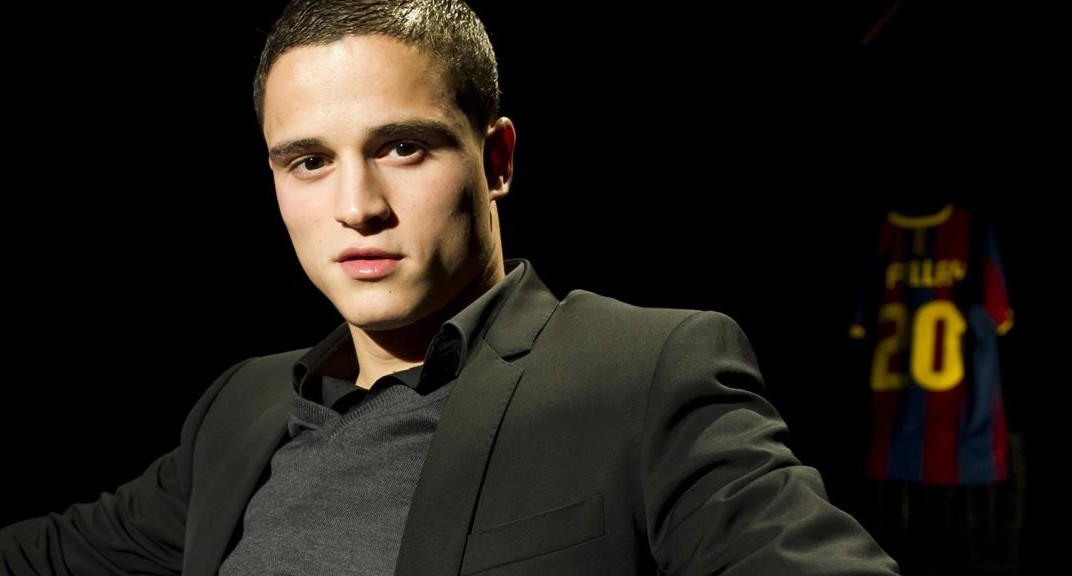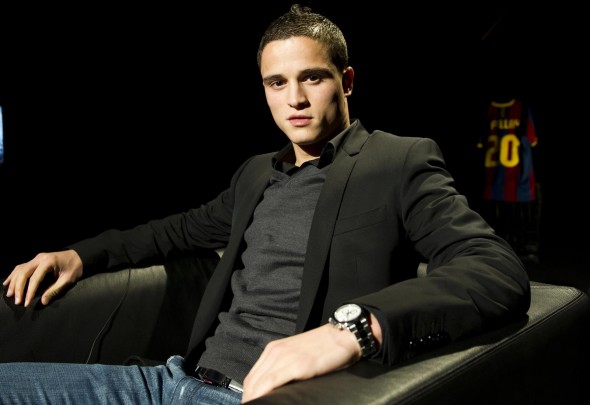 ALEX CAPARROS

Follow @iCentrocampista


We're only days away from Euro 2012, and aside from all the usual excitement surrounding a major international tournament, one thing Poland and Ukraine is certain to bring is a few breakthrough stars. The likes of Fernando Torres and Andrei Arshavin stamped their names on the map with standout performances at the last European Championship, and this time there's one candidate in Oranje who could finally prove his worth.
Ibrahim Afellay has had a start-stop Barcelona career that was halted at its most promising by a terrible injury. Prior to being ruled out for the best part of a season with brutal damage to his knee incurred in training, the Dutch attacker was beginning to show why Pep Guardiola has spoken so highly of him in the past, and why Barcelona were so desperate to sign him before anyone else noticed.
Like any winter signing, Afellay was expected to take some time to settle in, but in truth he showed an uncanny ability to adapt to Barcelona's football, doing so quicker than many of his prestigious predecessors. You could almost say it's in his blood – no one knows Cruyff's methods better than someone schooled in Holland.
Perhaps because of this natural ability to adjust to Barcelona's football, Afellay has already managed to prove decisive once in his brief Barcelona career. In last year's most vital of the Clasico 'series', Afellay came off the bench to torment Marcelo, pouncing on an error by the Brazilian and sending in a cross to assist Lionel Messi's opening goal.
The second goal of the game would go on to overshadow it, but the opener stopped the tie from playing out in a manner similar to the Copa del Rey final that year, in which Barcelona failed to create and take chances, and eventually succumbed to a Madrid sucker-punch.
Fast-forward to this summer and a finally fit Afellay is beginning to show why so many people have expected so much from him for so long. Being included in Bert van Marwijk's final squad for Poland and Ukraine will have been reward enough for a player that has struggled so much recently, but going on to produce two man-of-the-match performances in pre-tournament friendlies is even better.
Afellay has been both deadly in front of goal and deadly in creating them for the Dutch in recent weeks, and if he continues with that kind of form this summer, it could be a June to remember for the Barcelona man. The impact of a good tournament should not be underestimated: in many ways it was a brilliant Euro 2008 that spurred Xavi and Iniesta on to winning everything in front of them for Barça during Pep Guardiola's first year as coach. For Afellay, a similarly brilliant showing this summer could bring unimaginable rewards.
Above all, because the timing couldn't be better. Lest we forget, there's a new coach at Barcelona, and like any new boss he'll be in the process of re-evaluating his squad, trying to reach conclusions on who needs to move on, who's a dead-cert to stay, and who perhaps deserves a second chance. Though the Catalans are thought to be considering cashing in on some of their fringe stars, if Afellay can catch Tito Vilanova's eye this summer, he may find he becomes an asset too valuable to sell.
The deal-breaker is that Afellay possesses qualities that none of Barcelona's other midfielders have. He's direct, capable of a brilliant moment of unpredictable flamboyance and, above all, he has a rocket in his boots. Barcelona's inability to shoot from distance has cost them at times this year. Aside from David Villa, Afellay is the only other player in their squad capable of doing that accurately and consistently. Note the word 'consistently' for those pondering the omission of Dani Alves.
It's early days yet, and the dangers of judging a player on two games are clear, but Ibrahim Afellay's coming of age is long overdue: it may surprise you to know that, despite his forever-young appearance, Afellay is 26, and therefore reaching the peak years for a player in his position.
If the midfielder can indeed seize this moment by the horns and produce the career-best football that he's showing signs of, he may find he works himself into a new-found position of power not only for his country, but his club too. It would be a welcome surprise for a Barcelona side that lacks the funds to add to a squad that needs replenishing. The stage is set, so it's over to you, Ibrahim.
Follow @icentrocampista